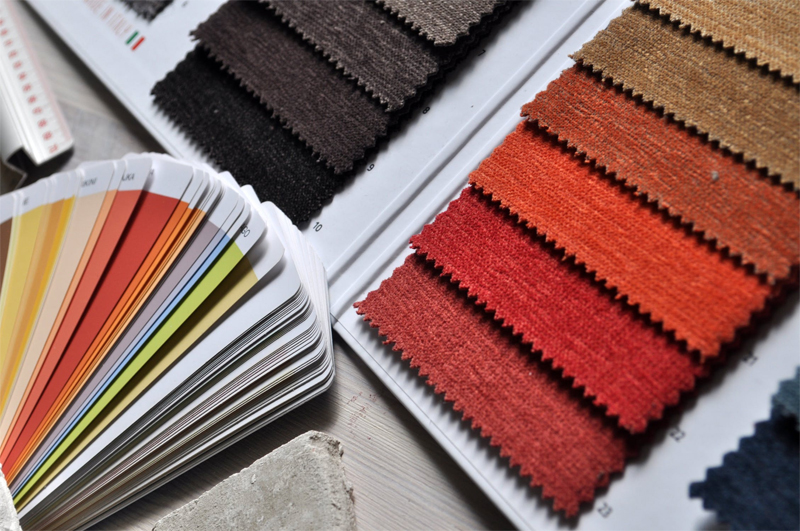 Scissors are a very necessary piece of equipment that we must have when creating with patchwork and quilting. We tend to take for granted these precisely engineered tools. We use them every day, some with huge blades for shearing through multi-layers, and some on the other end of the spectrum – so fine to only snip one tiny thread.

The history of Scissors is an interesting one. It is believed that the first scissors were invented in 1500BC in Egypt. These scissors were similar to modern day shears but it is said that the Romans invented the true modern day scissors in about AD100. Interestingly the word "scissor" has its origin in the Latin word "cisoria" which means a cutting instrument.

Mechanically, scissors basically work using a double-lever with the pivot or hinge acting as the fulcrum. Too much science for me…. Let's just say that there are two blades that are hinged together to enable the blades to move "in unison" with each other. Most people believe that scissors need to be sharp to work, but it's mainly the shearing force between the two blades which cuts.
I lived with my Grandmother when I was little and one saying I remember she repeated was "You wouldn't weed a garden with a tractor, use the right tool for the job". Of course this saying rings true for scissors. One wouldn't use manicure scissors to cut out strips of fabric, or large dressmaker's scissors to snip a thread after sewing a button on.

When cutting thick bulky fabrics, long bladed large shears are recommended and for fine cutting of cutwork such as Hardanger, tiny small bladed petite scissors will do the job.

There are a variety of materials used in the making of scissors. Not only is "cutlery grade" stainless steel used, but metals such as carbon steel, tungsten carbine and ceramics like Zirconia are used for the blades. A great deal of top quality scissors are treated with coatings such as Teflon and Boron Carbide.

It is important that all scissors are rust proof and sharp. Blunt scissors can be very frustrating. Most Quilters are advised to have a "stash" of scissors. The last time I counted I have 19 pairs of scissors. True, this is handyman overkill as my husband says, but I do like different scissors for different projects, and I tend to leave a pair of scissors with my ongoing projects. Nothing more frustrating than sitting down ready to sew, and finding you don't have your scissors with you eh?

My favourite large cutting scissors are Fiskars 8-Inch Softouch Spring Action Razor Edged Scissor, which is fabulous for those of us who have arthritic problems with fingers and thumbs. I can cut with this pair of scissors for many hours without any repercussions on my joints. I also like the smaller version by Fiskars – the 5-Inch Softouch Spring Action Titanium Nitride Scissors which are terrific for small snipping and easy to hold in your fragile fingers.

My precious little scissors that I use for all my petite clipping in appliqué and cutwork Hardanger are the Ginger 4" Designer Embroidery scissors. They come in all sorts of colors and designs and I just love them.

I can recommend the following scissors for your quilting needs:









Related Articles
Editor's Picks Articles
Top Ten Articles
Previous Features
Site Map





Content copyright © 2023 by Judie Bellingham. All rights reserved.
This content was written by Judie Bellingham. If you wish to use this content in any manner, you need written permission. Contact Judie Bellingham for details.