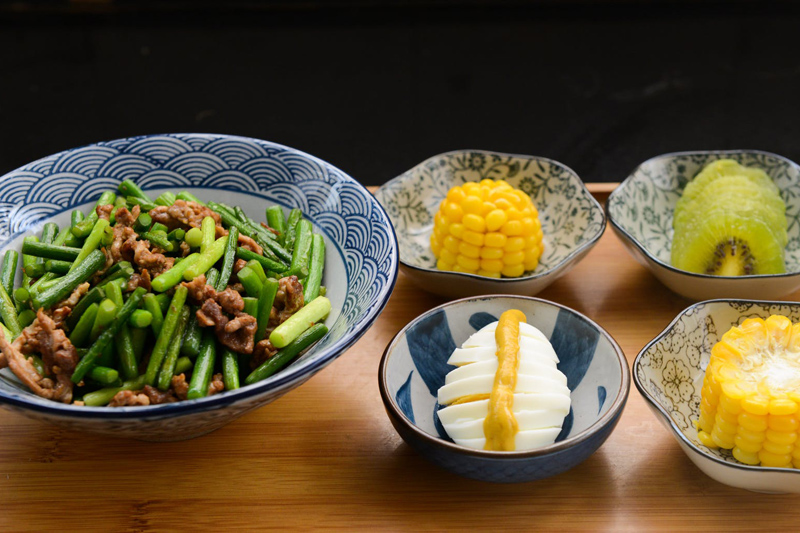 Everyone always seems to wonder why wash certain rice, how to wash rice, and which types of rice need to be soaked. There are many different types of rice as well as different brands that come from different places around the world so each particular brand of a certain type of rice will be slightly different in the way it tastes and in the way it cooks. The information here is a basic guideline for washing and soaking rice.
Why wash rice? Or as some say why rinse rice? Washing rice does three things:
Removes any impurities


Removes extra starches or powders that are added in


Removes enriched nutrients, which are found in American rice. For instance there is a bag of rice that states that it is enriched long grain white rice. This means it has added vitamins and minerals in it that you probably don't want to rinse off.
So the main guideline that I follow is to wash all imported rice and any rice that may look dirty or powdery in the package.
How do I wash rice? The way I wash most rice is to simply place it in a strainer and run cold water over it while using my hand to swish it around. I do this until the water starts to run clear from the bottom. Now sometimes if the water is still very cloudy after running the cold water over it, I'll put in in a large bowl and let it soak for about 10 minutes. Then drain it and repeat this until the water is just about clear. In all my years of cooking rice I've rarely had to soak it to remove the impurities.
Why soak rice? Soaking is different from washing – while washing gets rid of all the cloudiness and impurities, soaking the rice
Cuts down the cooking time


Is a step in making sticky rice


Moistens old rice that may be a bit brittle
Now I usually just soak glutinous rice, which is the same thing as sticky rice. And depending on the type of glutinous rice the time that it needs to soak will be different. For instance black sticky rice needs to soak a lot longer than white sticky rice and so forth. Usually the package in which the rice comes has instructions for that particular brand of rice.
Now some chefs say that soaking jasmine, basmati, or other rice brings out more flavor and makes the texture better. To me it doesn't seem to make a large difference, but it may be the brand of rice they are using.
The key is to experiment and try different types of rice and different brands of each type to find the one that is best for you. After all that is the fun part about cooking – Enjoy!
To watch a video on this topic click
here
.


Related Articles
Editor's Picks Articles
Top Ten Articles
Previous Features
Site Map





Content copyright © 2023 by Lila Voo. All rights reserved.
This content was written by Lila Voo. If you wish to use this content in any manner, you need written permission. Contact Lila Voo for details.