Other Types Of U.S. Postage Stamps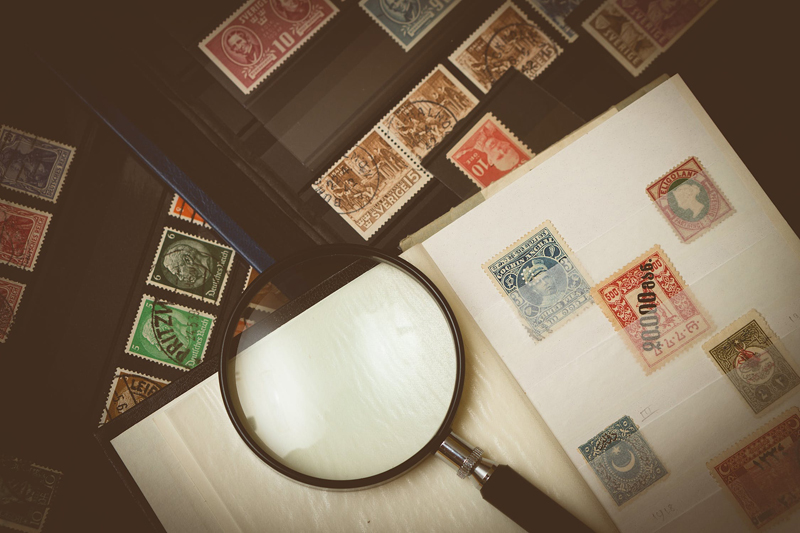 While you may start out collecting single copies of stamps to get your stamp collection started, the time may come when you will want to collect multiples of a given stamp. In the case of stamp multiples, you do not want to separate them to retrieve a single stamp for your collection. We will cover four types of stamp multiples:

• Booklet Pane--This is an unseparated block of stamps printed and cut especially for use in booklets. The booklets are a convenient way to carry stamps, and they come complete with their own protective cover.
• Coil Pairs or Plate Number Coil Strip--Coil stamps are produced in roll form for use in vending machines. This is where you insert money for the stamps. These stamps tend to be for office use. Each roll usually contains 100 or 500 or more stamps of a single denomination, and design. Perforations on parallel sides of a stamp will usually distinguish U.S. coil stamps. Coil stamps produced since 1981 have a plate number appearing at the bottom of the stamp at certain intervals. The current practice is to collect these plate stamps in strips of five, with the plate number in the middle.
• Plate Block--This block of stamps has the sheet margin attached showing the plate number used in printing that sheet. The block is no less than four stamps (two by two) and large enough to be two stamps deep next to each plate number in the margin. For a period of time U.S. stamp panes bore multiple plate numbers and the size of the plate block became rather huge.
• Se-tenant Grouping--This grouping features two or more unseparated stamps having different colors, denominations, or designs. Se-tenant is French for :joined together." Se tenant pairs, blocks, and sheetlets have become a popular way to produce a large number of different designs at one-time, as well as to commemorate more people, places, or events with a single stamp.

Don't be in a rush to go out and collect all of these types of stamps to fill all of the holes in your stamp album. You will find that there are plenty of stamps to go around, especially the more recent ones.

And of course there are many sources to obtain these stamps. Stamp dealers, fellow stamp collectors, and your local stamp club can be excellent sources. Don't forget the Internet, there are many great places to find stamps online.



Related Articles
Editor's Picks Articles
Top Ten Articles
Previous Features
Site Map





Content copyright © 2023 by Gary Eggleston. All rights reserved.
This content was written by Gary Eggleston. If you wish to use this content in any manner, you need written permission. Contact Gary Eggleston for details.