May I Introduce..... Seriously Crazy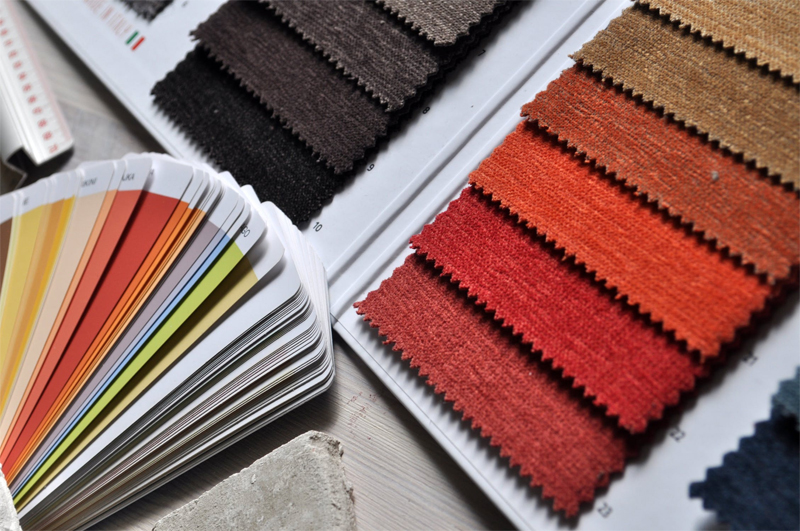 Allow me to introduce Col and Marg Kendall. These two dynamic Aussies run a quilt business with a difference. Theirs is on 18+ wheels. Yes, they own Seriously Crazy, a mobile patchwork and quilting business that travels all over Queensland and the eastern seaboard, bringing fabrics and lots of other yummy stuff to those who otherwise find it difficult to get to a patchwork shop.
Thanks for participating Col and Marg. Can you tell us about your business Seriously Crazy and how it's different from other patchwork businesses?
Seriously Crazy is a mobile patchwork & embroidery shop operating from a 12 metre long BIG RED BUS. We carry the same stock as a normal shop; 1500 bolts of fabric, haby, embroidery threads & silk ribbons, quilt kits, buttons and patterns. There are 2 main differences between us and other shops:- we travel to areas where customers may not have access to a local shop; and our range of fabric covers many styles rather than focusing on any particular style.

How long have you been the owner of Seriously Crazy?

We started Seriously CRAZY in October 1997

Where can you travel to in Australia?

We don't go off the bitumen! We travel throughout Queensland with irregular trips to Victoria. We would like to expand our range but finding suitable venues is difficult. Ideally we need to set up 3 times per tank of fuel ( 1250Kms); this keeps fuel cost about equal to shop rent.

What inspired you to go on the road?

We had a shop for a number of years, and like many shop owners we travelled to local events with a car load of fabric. Because the distances are so long in North Queensland, we were travelling further to events and it made sense to set up a mobile shop together with our permanent shop. We operated both for a few years ( a lot of very hard work and long hours). We were renting our shop from the National Trust who decided they would like the shop back to expand the local museum, so in February 2006 we closed the shop and went on the road full time.

How do you manage the mobile shop? What about ordering goods, deciding where to travel etc ?

It is a challenge! The fabric wholesalers don't really understand how we do our business, so getting stock delivered on the road is an issue. We have to thank many of our suppliers who make the extra effort for us. Working out our itinerary is the most difficult part of the business.

There are places we visit a couple of times a year; there are other places we get invited to for quilt shows or craft fairs and there are places we just try because we think it might be good. We generally avoid towns with a patchwork shop ( not always possible). We try to time our visits with patchwork group meeting days, again not always possible and not easy considering the distances involved and the cost of fuel. We try to consider the needs of ladies who live out of town on properties and will try to time our visit at a most convenient time for them. We also have to consider local councils and get necessary permits etc which can also be a problem.

How long have you been practicing patchwork?

Marg started patchwork in 1986 when we were living in Jabiru, Northern Territory. Over the next 10 years Colin got involved with colour selection, advice and criticism. It was Colin's idea to open a patchwork shop.

What attracted you to patchwork?

Marg has always liked needlework, having started hand embroidery as a girl and enjoyed it ever since. This developed into an interest in patchwork, particularly crazy patchwork; and for some years now, stitcheries.

What do you think Seriously Crazy offers to quilters that others don't?

We offer a truly eclectic range of fabrics; friendly, helpful service especially with colour selection




What is the one thing your customers should always expect from your business?

A friendly welcome, hopefully a laugh or two.

What is the one thing, do you think, your business can always expect from your customers?

Comments like: where do you fit it all? Where have you left the bus?( hidden behind quilts), This is amazing! You travel with all this? I've never seen fabrics like these, where do you get them from?

How do you see the patchwork world in 10 years time?

Much the same as the last 10 years; shops will close and new ones will open! The internet will become a bigger part, but customers still like to feel the fabric and see the true colour when they buy. There will always be a need for face to face friendly service.

What are the pros and cons of having a mobile patchwork shop?
Pros; we see different places and meet many different people.
Cons; setting up in the great outdoors ; wind and weather can be hazardous

How do you find living and sleeping in your patchwork shop?

Easy, walk up 4 stairs and we are home! The upstairs part of the bus is home, the stock and shop fittings are all downstairs. The bus comes complete with a back room, office, storage bins, upstairs and a cellar! Life on the road is pretty good; we meet lots of other people who also live and travel on the road, we are the only ones we know of with a mobile patchwork shop.

What gives you the most delight as the owner of Seriously Crazy?

The feeling of satisfaction at the end of the day when our efforts have been appreciated. We are not talking about money; it is the atmosphere in our shop when our customers are pleased we are there and able to help them. We like to see our customers bring finished projects to show us, having bought the fabrics from us previously.

So readers, there you have it. A truly delightful couple who are bringing happiness and contentment to many Australians in the great outback.

Here's their contact information:


Seriously Crazy
Owners Marg and Colin Kendall
PO Box 455 Charters Towers Qld 4820 Ph: (Aus) 0482 787 623
E-mail thebigredbus@bigpond.com



Related Articles
Editor's Picks Articles
Top Ten Articles
Previous Features
Site Map





Content copyright © 2023 by Judie Bellingham. All rights reserved.
This content was written by Judie Bellingham. If you wish to use this content in any manner, you need written permission. Contact Judie Bellingham for details.