How to Make Sticky Rice (Glutinous Rice)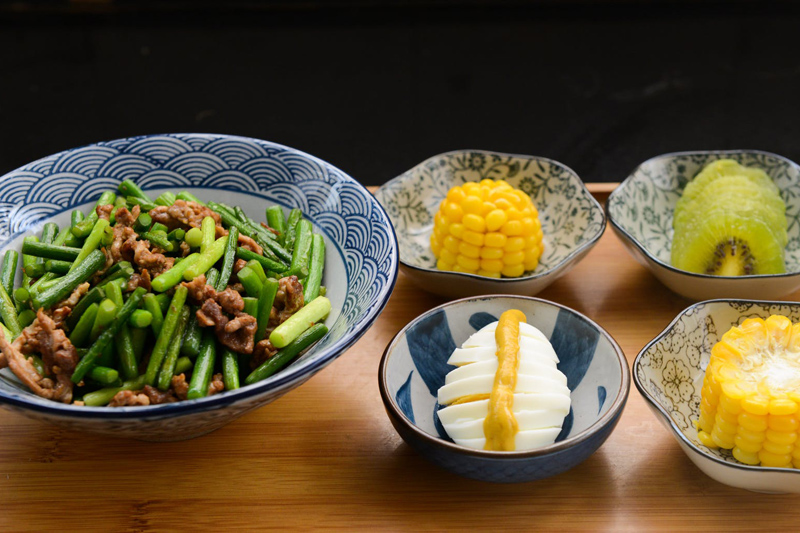 Sticky rice is a short grain rice, which is also known as sweet rice or glutinous rice. The grains of this rice are very small and almost oval in shape. When cooked the rice is sticky and sometimes a bit sweet depending on the brand. In Chinese cuisine this rice is used in various recipes mainly for dumplings like zongzi or ground into flour and used in desserts. This rice is also used in nuomi fan, which is a traditional dish made with half sticky rice, half regular rice, char siu pork, sausage, and mushrooms.
There are various brands of this rice and each brand tends to cook a bit differently. So the rice to water ratio may vary depending on the brand as will the cooking time. The older the grains of rice are will also effect the cooking time. The older they are means the more dried out they will be and they will need to soak and/or cook a bit longer.
To see how I make this rice at home click
here for a video.
2 cups glutinous grain rice (short grain rice)
Rinse the rice in a strainer or colander under cold running water and swish it around using your hand until the water runs clear. It takes about 3 minutes of rinsing for the water to run clear.


Then shake off the excess water and place the strainer or colander over a bowl. Let this sit and dry for 20 minutes.


After 20 minutes place the rice in a pot that has a tight fitting lid and add 2 cups of room temperature water. Put this pot on the stovetop without turning on the burner and just cover it and let it soak for 30 minutes.


After 30 minutes turn the heat to high and let it come to a boil.


When it boils you should be able to see the water boiling around the edge of the rice. The water level at this point should be slightly below the top of the rice level. Turn the heat to low and let it cook for 5 minutes, or until most of the water has been absorbed by the rice.


Then after 5 minutes, turn off the heat and let it sit with the cover on for 15 minutes.


After 15 minutes remove the cover and stir gently and serve, or use in another recipe. This sticky rice can be served alongside almost any main dish and is great with some added Chinese sausage and black mushrooms. This makes about 4 cups of cooked rice.


Related Articles
Editor's Picks Articles
Top Ten Articles
Previous Features
Site Map





Content copyright © 2023 by Lila Voo. All rights reserved.
This content was written by Lila Voo. If you wish to use this content in any manner, you need written permission. Contact Lila Voo for details.