Silver Dollars Used To Support Silver Prices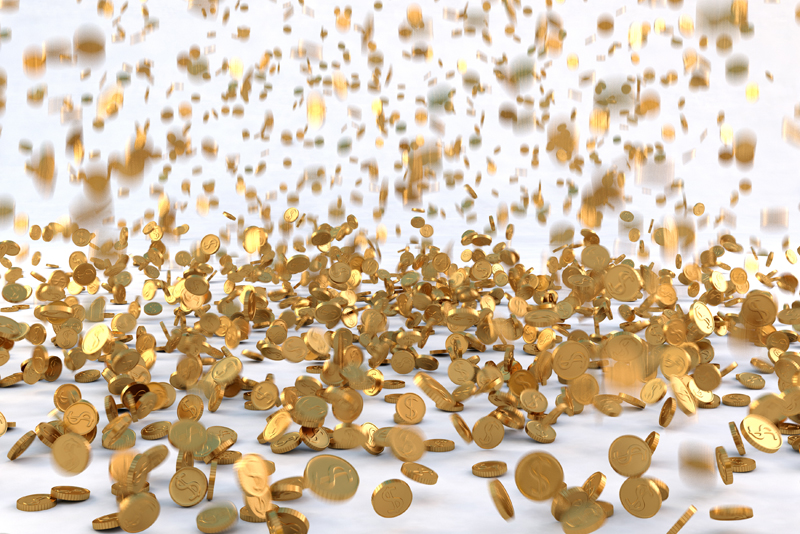 The story of the Morgan silver dollar is related more to the silver that the coins are made from. For many years, the U.S. Mint had trouble finding enough silver to make the coins that were needed. That situation changed considerably when silver was discovered in Nevada in the late 1850s. The Comstock Lode was announced in 1859.

The fact that gold had been discovered about 10 years earlier in California meant that the West was suddenly the home of two of the largest discoveries of precious metals in history thus making it possible to strike large numbers of coins with a precious metal content.

The events in Nevada made sure that Union forces kept a careful watch over the silver deposits and sped its entry into the Union in 1864. Silver did not have quite the same dramatic impact on the public at large. Much of the gold discovered in California could be found in many streams for the taking. Finding a decent gold nugget was a distinct possibility and could make the finder somewhat rich.

On the other hand silver is acquired by much more hard work by a lot of miners working deep into the ground. While some folks did travel to Nevada after silver strikes, it was nothing compared to the rush to the California gold fields. Once the Civil War ended the nation proceeded to rebuild. The first transcontinental railroad was completed by 1869 in Utah when the Central Pacific heading east met up with the Union Pacific heading west.

A mint opened up in Carson City in 1870 and silver suddenly became more important. The Trade dollar was introduced in 1873. It was designed to soak up some of the surplus silver bullion being produced for use in China. It became a classic case of trying to kill two birds with one stone.
When the Trade dollar's legal tender status was revoked and those intended for use in China flooded the domestic market it drove the price of silver down in general.
It became quite clear to silver mine owners and their representatives in Congress that something need to be done to support the price of silver. One attempted ploy came in the form of the Bland-Allison Act which called for the government to purchase between $2 million and $4 million worth of silver each month to be made into silver dollars.

Of course not everyone was on board for this Act. President Rutherford B. Hayes used his veto power to try and stop this act, but he was overridden by Congress and on Feb. 28, 1878 the bill became law.



Related Articles
Editor's Picks Articles
Top Ten Articles
Previous Features
Site Map





Content copyright © 2022 by Gary Eggleston. All rights reserved.
This content was written by Gary Eggleston. If you wish to use this content in any manner, you need written permission. Contact Gary Eggleston for details.