High Prolactin? Could You Have Celiac Disease?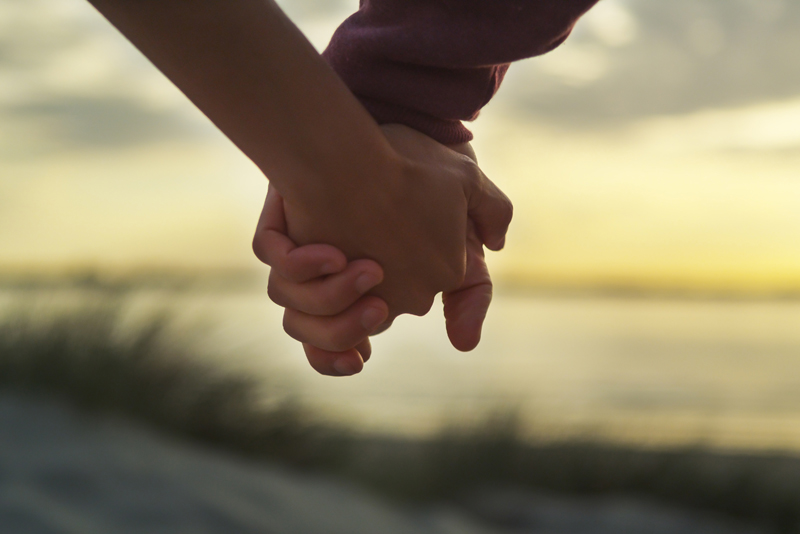 Many women with anovulatory infertility or irregular menstrual cycles discover that they have high prolactin levels which can arrest or disturb the normal cycling of ovulation and menstruation, this problems is usually treated with medication such as bromocriptine which can swiftly reduce prolactin levels and restore a normal ovulation and menstruation cycle, and fertility.

However, high prolactin may be a key indicator for celiac disease which can also be a cause of subfertility and recurrent miscarriage. If you find that your prolactin levels are high a test for celiac disease may be warranted.

When wheat gluten is digested within the body one of the breakdown products is a food-derived opioid peptide called gluten exorphin B5; gluten exorphin B5 has been demonstrated to stimulate prolactin secretion (1) within the body in people with celiac disease. The prolactin-stimulating mechanism is thought to be mediated through opioid receptors located outside of the brain and studies (1) show that gluten can "modify brain neurotransmitter release without actually crossing the BBB (blood brain barrier)."

An earlier study (2) - published in Clinical Endocrinology - also found that male patients with celiac disease - treated and untreated - had significant hormonal irregularities when compared to non-celiac patients. Untreated celiac patients had higher levels of FSH, LH, and prolactin leading the researchers to conclude that:.

"This study provides further evidence that in men with coeliac disease there is a derangement of pituitary regulation of gonadal function. This would seem to be part of a wider disturbance of central regulatory mechanisms of endocrine function in coeliac disease."

Another study also sought to explore the link between prolactin levels and celiac disease in treated (gluten-free) and untreated (unrestricted gluten) children with celiac disease. Hyper-prolactinemia (serum prolactin > 18 ng/ml in males and > 24 ng/ml in females) was diagnosed in ALL the patients consuming an unrestricted gluten diet - twenty patients - compared to just one out of twenty-one patients in the group who were following a gluten-free diet. The study concluded that:

"Our results suggest that SPL (serum prolactin) has a significant correlation with activity of CD (celiac disease). Therefore serum prolactin estimation may provide an additional marker of disease activity in CD and may be a more viable option economically."

Yet another study (4) confirms the potent effect that gluten-derived opioids can have on prolactin secretion; this study demonstrated that gluten-derived opioids can cross the blood-brain barrier and act directly on the pituitary gland and that "GE-B5 strongly stimulated PRL secretion." This study concluded that:

"The present study shows for the first time that an opioid peptide derived from wheat gluten, GE-B5, has an effect on pituitary function...its mechanism of action appears to be mediated via classical opioid receptors."

Gluten-derived opioids can powerfully stimulate prolactin through mechanisms within and outside of the brain; if you discover that you have high prolactin levels, you may have a shorter journey to conception if you pursue testing for celiac disease now. A positive diagnosis can enable you to embark upon treatment sooner which could be very important for improving your chances of becoming - and staying - pregnant. Celiac disease, when left untreated, can prolong infertility and be a significant cause of miscarriage.


(1) Life Sci. 2005 Feb 25;76(15):1713-9. Epub 2004 Dec 20.
Gluten exorphin B5 stimulates prolactin secretion through opioid receptors located outside the blood-brain barrier. Fanciulli G, Dettori A, Demontis MP, Tomasi PA, Anania V, Delitala G.

(2) [Clin Endocrinol (Oxf). 1983 Dec;19(6):661-71.
Male gonadal function in coeliac disease: III. Pituitary regulation.Farthing MJ, Rees LH, Dawson AM.

(3) Serum prolactin in celiac disease.Kapur G, Patwari AK, Narayan S, Anand VK.
Division of Pediatric Gastroenterology and Nutrition, Department of Pediatrics, Kalawati Saran Children's Hospital, New Delhi, India.

(4) Life Sci. 2002 Oct 4;71(20):2383-90.
Prolactin and growth hormone response to intracerebroventricular administration of the food opioid peptide gluten exorphin B5 in rats.Fanciulli G, Dettori A, Tomasi PA, Demontis MP, Gianorso S, Anania V, Delitala G.



Related Articles
Editor's Picks Articles
Top Ten Articles
Previous Features
Site Map





Content copyright © 2023 by Hannah Calef. All rights reserved.
This content was written by Hannah Calef. If you wish to use this content in any manner, you need written permission. Contact Hannah Calef for details.