Magnesium And Uterine Blood Flow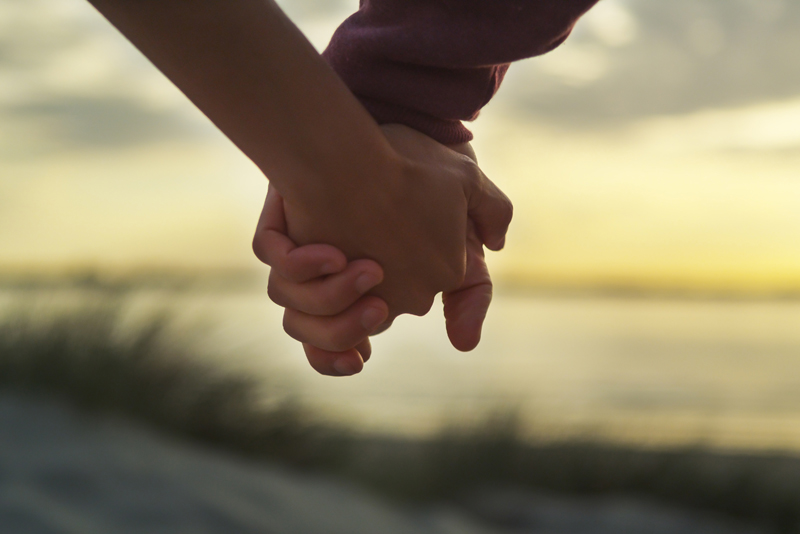 Many women who are trying to conceive are unknowingly deficient in themineral magnesium which could have an adverse effect on a key aspect of fertility: uterine blood flow. Correcting this common nutritional shortfall may have a very positive effect upon the health of blood vessel walls - or endothelial function - and may enhance blood flow to - and within - the uterus, a key factor for peak fertility.

If you have not considered the connection between blood flow and fertility before you may be interested to know that the health of your blood vessel walls - specifically the endothelial lining of the walls - play a central role in maintaining female fertility. According to a 2011 study (1):

"...infertility in both males and females appear to be linked by a profound loss in endothelial-dependent vascular function."

Magnesium has a history of safety and is given - in large quantities - by IV to pregnant women with pre-eclampsia because it can powerfully help reduce pre-eclamptic seizures and ameliorate the symptoms of this serious disorder of pregnancy.

A 2011 study (2) highlights the multiple ways in which magnesium can be beneficial to vascular health and states that magnesium acts as a natural vasodilator, opening up blood vessels to increase flow:

"...Preliminary evidence suggests that insulin sensitivity, hyperglycemia, diabetes mellitus, left ventricular hypertrophy, and dyslipidemia may be improved with increased magnesium intake..."

These helpful effects of magnesium supplementation can be especially helpful to women with PCOS who have insulin, blood sugar and lipid (fat) irregularities.

"Oral magnesium acts as a natural calcium channel blocker, increases nitric oxide, improves endothelial dysfunction, and induces direct and indirect vasodilation."

This is good news for women who have been diagnosed with - or who suspect - poor uterine blood flow; ensuring that your magnesium intake is adequate may help your vascular system to be in peak condition for conception. The richest food sources of magnesium are whole grains, beans, nuts, dark leafy greens, and very dark chocolate (3). If your diet is low in these foods you simply may not be getting enough fertility-friendly magnesium.

The RDA for magnesium in an adult women is around 310-320 mg per day and in pregnancy the RDA is slightly higher - 350-360 mg per day - but many diets don't make the mark. To ensure that you are getting enough magnesium you need to look carefully at your diet and if necessary consider asking your physician about taking a high quality magnesium supplement such magnesium citrate (preferably in a capsule) to make up any shortfalls. Many diets do fall short, according to a 2012 study (4)

"...Almost half (48%) of the US population consumed less than the required amount of magnesium from food in 2005-2006, and the figure was down from 56% in 2001-2002..."

Making sure that any magnesium deficits are corrected before you conceive may help to protect your pregnancy from harm. Bring on the greens.

This article is for informational purposes only and is not intended to diagnose or to substitute for the advice of a suitably qualified physician or dietitian.

(1)Antioxidants to enhance fertility: Role of eNOS and potential benefits Francesco Visiolia,b,∗, ToryM.Hagena,b Pharmacological Research 64 (2011) 431–437
(2) J Clin Hypertens (2011 Nov;13(11):843-7. doi: 10.1111/j.1751-7176.2011.00538.x. Epub 2011 Sep 26.
The role of magnesium in hypertension and cardiovascular disease. Houston M.
(3) https://ods.od.nih.gov/factsheets/Magnesium-HealthProfessional/
(4) Nutr Rev. 2012 Mar;70(3):153-64. doi: 10.1111/j.1753-4887.2011.00465.x. Epub 2012 Feb 15. Suboptimal magnesium status in the United States: are the health consequences underestimated? Rosanoff A, Weaver CM, Rude RK.




Related Articles
Editor's Picks Articles
Top Ten Articles
Previous Features
Site Map





Content copyright © 2023 by Hannah Calef. All rights reserved.
This content was written by Hannah Calef. If you wish to use this content in any manner, you need written permission. Contact Hannah Calef for details.