Spanish dictation - Practice with b and v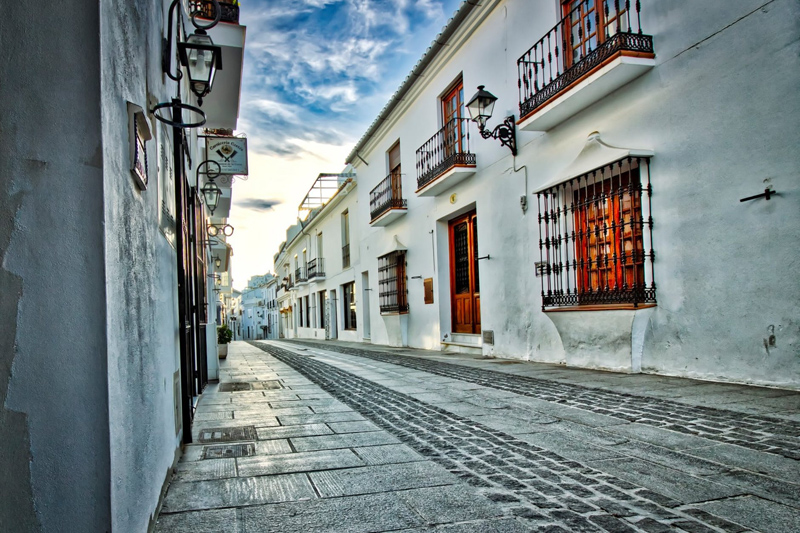 Dictations are a good way to exercise your listening in Spanish, but they are also good to learn new vocabulary and its corresponding spelling.
After our first dictation exercise (See
Spanish dictation - Simple Sentences
), and the second one
Spanish Dictation - Words with and without -h-
, here comes a new one. This time, we have twelve simple sentences, including words with "b" and "v". When you click on the "
Click and listen
" link bellow, you will be taken to a video with the audio. There, you'll listen to each sentence (I'll be repeating each sentence three times) and you have to writing down what you hear. That is, in case you don't understand a word, just type what you hear, because this is the way your brain will be exerciced, improving your understanding. Listen to the dictation as many times as you need it.
Spanish words containing "b" and "v" can be confusing.... There is no way to know if a word takes either "b" or "v" unless you had already read / written that word. But Spanish language has some rules to make it easier! The dictation I have created will include words following the rules below:
- "Anda
b
a", "juga
b
a", baila
b
an", "canta
b
an", All these words are verbs. And their tense is Imperfect Indicative.
The rule is: Verbs conjugated in imperfect indicative, (-aba), always with B.
- "b" always before a consonant: "A
b
ducir", "o
b
soleto"
- With "b": words ending with -bilidad, except "movilidad". For example: "posi
b
ilidad", "ha
b
ilidad"
- With "b": verbs ending in -bir, except "hervir", "servir" and "vivir". For example: "descri
b
ir", "reci
b
ir", "escri
b
ir".
These are just some rules about the use of letter "b" and they can help you with today's dictation.
You can find the complete sentences in this dictation at the end of this article.
So, when ready, click on this link and start learning:
Click here and listen - Dictation No.3
Recommended material:
---
Sentences in this dictation:
1.1, Mi hermana hablaba todo el tiempo.
2. Tengo que hervir estos huevos.
3. Ana andaba mucho todos los días.
4. Es una gran posibilidad.
5. Ana debe describir las fotos.
6. Me gusta vivir aquí.
7. Él cantaba bellas baladas.
8. El libro estaba debajo de la cama.
9.- Ellos vivían varios kilómetros al sur.
10. ¿Vienes o vas?
11. Veo a tu hermana pero no veo a tu abuelo.
12. El avión vuela a Buenos Aires y Barcelona.
You Should Also Read:
Spanish dictation - Simple Sentences
Spanish Dictation - Words with and without -h-


Related Articles
Editor's Picks Articles
Top Ten Articles
Previous Features
Site Map





Content copyright © 2022 by Angeles Fernández. All rights reserved.
This content was written by Angeles Fernández. If you wish to use this content in any manner, you need written permission. Contact Angeles Fernandez for details.