Fainting Goats - Exotic Pets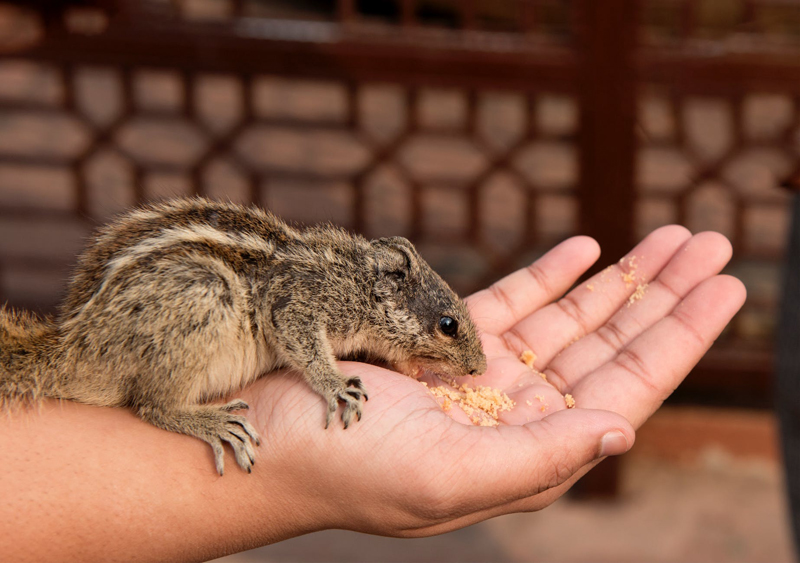 The television show MythBusters, from the Discovery Channel, were evidently skeptical that fainting goats were in fact real. Yes, the Tennessee Fainting Goats did prove to be real. Fainting goats aren't just from Tennessee. They are a smaller breed of goat that many people have as exotic pets or raise to harvest cashmere hair or raise as dairy or meat goats.
Believe me, plenty of people adore fainting goats or plain old run of the mill goats as exotic pets. I know that I have enjoyed goats as pets for many years. They are fun and have a delightful personality. I have found goats to be intelligent and friendly. Though, you can find a male or buck to be rather smelly and maybe not so friendly.
MythBusters took on to prove or disprove the myth when YouTube videos of the goat's fainting went viral. Just why are people so fascinated when goat legs (leg muscles) goes stiff and the poor thing falls over? They don't in fact faint but they do have a disease called myotonia congenita. This disease affects the muscles. Myotonia congenita is a disease that can be passed down to other generations, or an inherited disease. If Myth Busters proved it to be true, it's got to be true! Truly, the condition has been studied a great deal, it is very real but there is much to be learned. Humans and many other animals can get myotonia congenita.
The goat can become startled, the muscle stiffen and the goat falls over on its side. The effects are short lived and the little guy is up and moving around again. You'll get the general idea by watching this short YouTube video by National Geographic
Fainting Goats
Fainting Goat Images
Fainting Goat pictures
Images fainting goats
Fainting goats for sale and fainting goat breeders
Fainting Goats for Sale
Fainting Goat Breeders
Tennessee Fainting Goats are also known as Stiff-leg Goats, Myotonic Goats, Wooden-leg Goats, faint goats, or Nervous Goats. I am sure these critters have known a few other names.
I know for a fact, if you have enough space, knowledge, (money) goats can make great pets for the right people. Goats need to be protected from predators, fainting goats even more so. If you have a comment I would to hear from you. To the right of this article is a yellow light bulb that will take you straight to the forum.
Subscribe free
to the exotic pets newsletter. It is quick and easy Just glance to the right or scroll a bit to the bottom and subscribe. I will only bug you once a week :) Be the first to be in the know! Your information is always private!
I am also the Bird editor if you enjoy pet birds subscribe to the Birds newsletter.
Birds BellaOnline
Diana Geiger Exotic Pets Editor
on
Join Exotic Pets Bellaonline on Facebook and Twitter - be sure to click the "like" (just look under this article a bit above the newsletter subscribe.
Exotic Pets Facebook
Exotic Pets @ Twitter
How to Raise Goats


Ferrets: A Complete Guide available in paperback and Kindle. By Diana Geiger (me:) Five star reviews!

FERRETS: A Complete Guide


Kindle Version of Ferrets: A Complete Guide

Ferrets: A Complete Guide


PDF Version Ferrets: A Complete Guide (Access to free PDF Reader)
Ferrets: A Complete Guide
This site needs an editor - click to learn more!

You Should Also Read:
Exotic Pet Site Map
Ferrets - A Complete Guide Paperback and Kindle
Exotic Pet Shopping




Related Articles
Editor's Picks Articles
Top Ten Articles
Previous Features
Site Map





Content copyright © 2022 by Diana Geiger. All rights reserved.
This content was written by Diana Geiger. If you wish to use this content in any manner, you need written permission. Contact BellaOnline Administration for details.