Quilt Preparation for Judging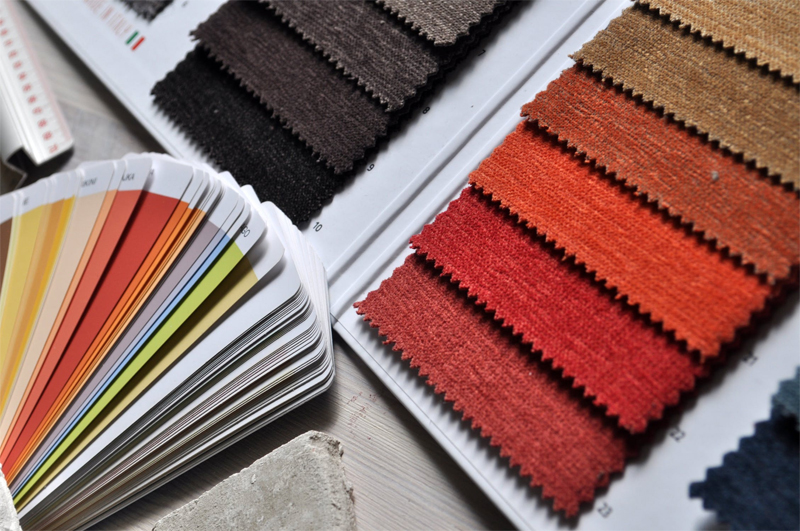 Getting your quilt ready for showing can be a daunting task. Here are some pointers for making it easier on yourself as the Quiltmaker, and easier on the people who look after your quilt, hang your quilt, judge your quilt and view your quilt.
We step into the picture as the quilt is completed and you're thoroughly thrilled with the outcome! Yeah! You are busting to show it at the next quilt show. So what do you need to do to get your quilt ready?
Copyright Permission
Firstly, address copyright issues. This is something that needs to be done before you even fill out the forms. The quilt maker is responsible for obtaining written permission & for paying any fee related to the use of copyright material, including trademarks.
If you have used a pattern that you have purchased or borrowed; if you have used a pattern that was published in a Quilt Magazine or Quilt Book and even if you've used a free pattern from the web, it is strongly advised that you obtain permission to exhibit your quilt from the owner of the copyright of the pattern.
It's not difficult to get permission these days. Most patterns are accompanied with a website for contact. Just send an email to the copyright owner asking permission. In my own experience (both as a quilt maker and a quilt pattern designer and copyright owner), you will find the copyright owner will be pleased as punch that you have made one of her quilt designs, and all she will ask is that you give the quilt design attribution (discussed next) and perhaps send a photo for her records.
A hard copy of the email giving permission for exhibiting by the copyright owner must be stapled to the back of the Entry Form.
Quilt Label
A label on the back of the quilt must clearly state the quilt title, year made and the exhibitor's name and address. Don't forget to include Attribution where relevant. Attribution of copyright owner is part of copyright law. Around the globe, it is the law that attribution of copyright be stated on quilts. This is simply a sentence added to the label on the back of the quilt, stating the copyright owner.
Rod Pockets for Hanging
.
Quilts which are wider than 50cm, MUST have an 8cm (3 ¼ ") finished depth rod pocket. If quilts do not have this rod applied there is a good chance that they will not be hung. A split rod pocket is preferred on quilts wider than 250cm.
Quilt Bag.
It is very important that your quilt be delivered in a bag. Each quilt must have a named, ample sized CLOTH bag. It is preferred that the bag has a draw string top. Plastic bags will not be accepted.
Photograph.
It helps the quilt show hangers enormously if a colour photograph can accompany each entry form. By seeing the shape, size, orientation (landscape or portrait) and colour of the quilt the hangers can present your quilt in the best way possible. For electronic entries a jpg file, no larger than 500KB, with a maximum image size of 10cm square, is to be attached.
Completing the Entry Form
There are a number of criteria that needs to be ascertained when filling out the entry form to a quilt show.
You usually need to be a current financial member


You need to ascertain your amateur or professional status. Quilt organisers the world over have different definitions of an amateur or professional quilter. Check the definitions to ensure correct category placement.


The conditions of entry contain a great deal of information about all manner of things regarding eligibility to enter your quilt. Read them carefully.


Choosing the appropriate category can be a bit of a mine field. Most entry forms will spell out the categories fairly clearly. If you're not sure, contact the organisers and get their advice. Unfortunately on the judging day, quilts will not be changed from one category to another. If you've chosen the incorrect category, the quilt will probably not be judged. You will be asked to measure the length and width of your quilt. It is important that your quilt is not too large or too small for the category you have chosen.
I take a photo copy of all the paper work I am forwarding to the quilt show organisers. I guess that's the Irish in me, to be sure, to be sure!
Now you're ready to submit your entry form and quilt to be judged and viewed by many visitors to the show. Congratulations!


Related Articles
Editor's Picks Articles
Top Ten Articles
Previous Features
Site Map





Content copyright © 2022 by Judie Bellingham. All rights reserved.
This content was written by Judie Bellingham. If you wish to use this content in any manner, you need written permission. Contact Judie Bellingham for details.