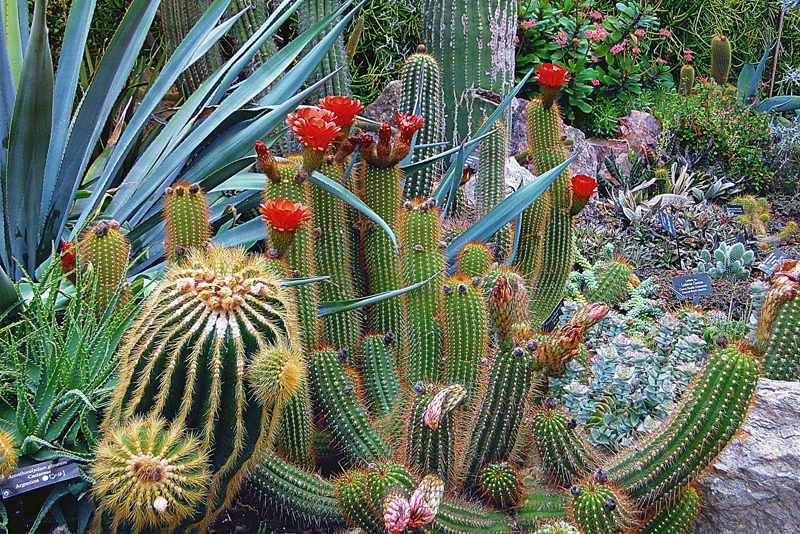 If you have too many pots on the ground or if your balcony is the only place for your plants, it may be time to go vertical. Hanging pots are great ways to display trailing succulents. Using recycled materials will make your pots almost free.
Two liter soda bottles are both lightweight and versatile. For non-soda drinkers, large plastic juice containers work just as well. Just be sure to save the caps. After you've enjoyed its contents and washed it out you can cut the bottom off the bottle. I used a sharp knife and evened up the edges with ordinary scissors. The open end of the bottle is now the top, and the end with the cap is the bottom.
You plants will grow better if they have adequate drainage, so make a hole in the cap. If you don't have a drill you can heat a large nail in a flame from a gas range or candle. The hot nail can pierce the plastic. Use pliers to hold the nail so you don't scorch your hands.
If you are going to hang the bottle you will need to poke three evenly spaced holes about an inch down from the cut edge. Why three holes? If you only make two, the bottle will tend to tip back and forth. Three hanging points make it more stable. If you have a rectangular juice bottle rather than a round one, make one hole on each of the four sides.
If you are going to fasten the bottle to a post, you will drill only one hole. You can add another farther down into the bottle to attach it more securely. If you want to be fancy you can spray paint the bottle before hanging it. Use a special paint made for plastic. You could also mix some colored stones in you potting mix so they show through the clear plastic.
After you put in the potting mix you are ready to add your plant. Trailing succulents such a String of Pearls (Senecio rowleyanus), Donkey Tail (Sedum morganium) or Easter Cactus (Haitora gaertneri) will hang over the edges of the bottle. Other trailing succulents are Crassula perforate, Epiphyllum 'Giant Falls' and String of Bananas (Senecio radicans).
Wire should be used for hanging pots because string is not durable enough. Place your container in a sunny location and water it when dry. If you can see if from a window, so much the better.

This site needs an editor - click to learn more!


Related Articles
Editor's Picks Articles
Top Ten Articles
Previous Features
Site Map





Content copyright © 2023 by Linda Genis. All rights reserved.
This content was written by Linda Genis. If you wish to use this content in any manner, you need written permission. Contact BellaOnline Administration for details.