Chestnut Jam, German Recipe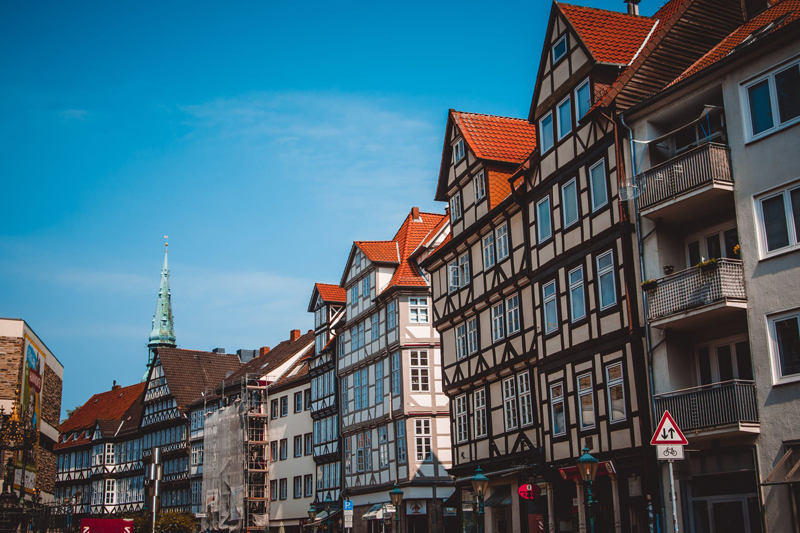 Romans introduced many things to "Germania" as they conquered the area, and amongst the calenders, asparagus, grapes and steam baths, just as an example, are chestnuts. During the fall and winter months these are found throughout the country, with Chestnut Jam, "Kastanien Konfitur",
one of the most adaptable of the many seasonal recipes produced in German kitchens.
It's a mix that not only goes perfectly with crusty or toasted bread, but is an ingredient in many baked goods. From all types of cakes and tarts to a filling in little pastry cases under a topping of thinly sliced apple.
Or a dessert when simply folded through Mascarpone, thick Greek type yoghurt or whipped cream. Even served as an accompaniment to some meat dishes such as lamb, pork or game.
Chestnut jam, or Kastanien Marmelade, is simple to make, the nuts are easily foraged so it is ideal for the "frugal foodie", while the chestnut is a good source of minerals, vitamins and some protein.
CHESTNUT JAM - Kastanien Konfitur
Ingredients
4 lbs prepared chestnuts (Instructions below)
3 cups brown sugar
1 cup honey
1 vanilla pod
Method
Place the sugar in a large saucepan with half a cup of water
Over a low heat slowly dissolve the sugar stirring constantly
Add the honey and the opened vanilla pod
Continue stirring and bring to the boil
Add the prepared chestnuts
Simmer the mixture until the chestnuts begin to break apart, stirring now and then to make sure it doesn't burn and stick to the bottom of the saucepan. About 15 minutes.
Remove the vanilla pod and set aside one cup of the mixture.
Sieve the remaining chestnut mix.
Combine the sieved and not sieved chestnuts.
Spoon into warmed and sterilized jars and store in a cool dry place.
An autumn and winter specialty which can be enjoyed at anytime of the year.
Guten Appetit!
Some hints for the preparation of chestnuts which will apply to virtually anything you make with them:
First for something like this jam or a sauce don't use a blender, because that will remove all the air and leave a heavy mass instead of the light textured mixture the recipe needs. It really is better to use a sieve, even if it does take a bit longer
Always collect, or buy, more than you need. As you peel them you will normally have to throw away around 10 to 15 percent, and then more will probably have to be discarded after boiling.
To remove outer shell, work down towards the base after inserting the point of a small knife under the skin at the top of the nut, being careful not to cut the inner skin. It should be possible then to easily remove the base. It is the longest part of the whole procedure, which is why many people buy ready peeled chestnuts in vacuum packs.
To remove the inner skin and soften the nut, add to a saucepan of water with the zest of a lemon, cover them with water and bring to boiling point, then simmer for about an hour until they are soft.
Use a slotted spoon the remove a small quantity at a time, and remove the inner skin by snapping the nuts in half. The skin then comes away easily, but the nuts do have to remain warm otherwise they become difficult to peel. Any nuts that have remained hard after being boiled are bad, they are normally also darker, and must be thrown away.
You Should Also Read:
Chestnut Soup, German Recipe
Roast Goose with Chestnuts
North Germany's Friesentorte Recipe


Related Articles
Editor's Picks Articles
Top Ten Articles
Previous Features
Site Map



Follow @GermanKultur
Tweet





Content copyright © 2021 by Francine McKenna-Klein. All rights reserved.
This content was written by Francine McKenna-Klein. If you wish to use this content in any manner, you need written permission. Contact Francine A. McKenna for details.