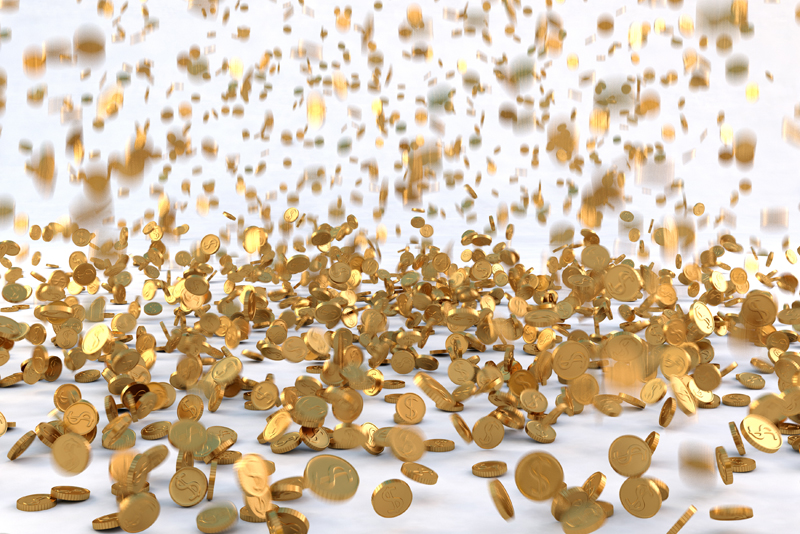 Steel cents were first struck in 1943 to help win the war. Copper was badly needed for shell cases and electrical equipment during the World War II period. Steel cents were minted to reduce the amount of critical war materials going into coins. On Dec 18, 1942, legislation was passed authorizing cents to be struck from low-carbon steel with a zinc coating to inhibit rust. Steel cent production began on Feb 1, 1943 and the first batch was delivered on Feb 27.
In movie theaters across the country, short features showcased steel cent production and publicized the change. By June 5, 1943, the Philadelphia Mint had shipped more than 28 million steel cents, according to Superintendent Edwin Dressel. In addition Mr. Dressel was quoted that 12.5 million of the old-type bronze Lincoln cents had been minted since Jan 1, 1943, to use up the available stocks. The bronze cents struck in 1943 were dated 1942. However simultaneous production of cents in two different alloys might explain how some rare 1943 bronze cents managed to be struck.
Because of cent shortages in the West and Midwest, very few steel cents found their way to the East. Initial curiosity about the new cents quickly turned to contempt. Early reports indicated that the steel cents would not work in many coin operated vending machines of that era. Plus they were often mistaken for dimes. Mint officials stated that the steel cents would darken with age sufficiently to distinguish them from dimes, and that the steel cents would remain in circulation.
When the search was made for a suitable substitute material or alloy for the war-time cents, metallurgists made extensive tests with glass, plastics, zinc and steel. They finally determined that zinc-coated steel was the only thing that would work suitably. However, the steel cents wore out quickly and were quite prone to rusting despite the zinc coating.
The Philadelphia, Denver, and San Francisco mints struck more than 1 billion steel cents in 1943. In the meantime, the copper situation improved. The last steel cents were struck on Dec 31, 1943. Beginning on Jan 1, 1944, cents were struck from discarded shell cases and a limited amount of new copper. Despite their unpopularity the steel cents did serve the purpose they had been intended for. The use of steel freed up around 4,700 tons of copper for war use that would have went into the production of copper cents.



Related Articles
Editor's Picks Articles
Top Ten Articles
Previous Features
Site Map





Content copyright © 2022 by Gary Eggleston. All rights reserved.
This content was written by Gary Eggleston. If you wish to use this content in any manner, you need written permission. Contact Gary Eggleston for details.