Spanish tip. Using capital letters ("mayúsculas")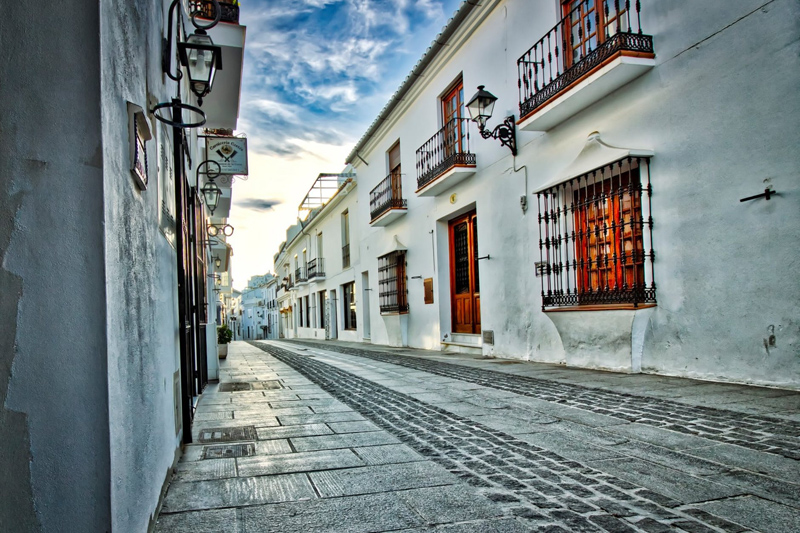 The "Real Academia de la Lengua" site (
www.rae.es
) includes the section "
Diccionario Panhispánico de Dudas
", where you can find explanations and/or norms on how to use the Spanish language correctly. I often use this as a reference. And this is the case for the use of capitals in Spanish. I found some interested points I want to share with you, and I think they are important, even for native Spanish speakers!
So, here is the list of some rules on how to use capital letters in Spanish:
Capital letters also take the "tilde". A lot of people think it is not necessary to type the "tilde" (that is, the accent mark) on capital letters. But that is wrong. Examples:

- Últimamente llueve mucho. → Right
- Ultimamente llueve mucho. → Wrong


-¿Cómo te llamas? Ángeles. → Right.
- ¿Cómo te llamas? Angeles. → Wrong.

As you can see, the capital "u" in "últimamente" takes the accent, and so does the initial "a" in "Ángeles".

The exception to this rule is with acronyms, completely written using capital letters, don't use the "tilde" (or written accent). For example:

- CIA → Correct
- CÍA → Wrong

- ICI → Correct
- ÍCI → Wrong

CIA = Central Intelligence Agency
ICI = Instituto de Cooperación Iberoamericana



When any Spanish digraph, i.e. "ch", "gu", "ll" and "qu", is used in capitals at the beginning of a word, only the first letter of that diagraph is written with capitals. Example:

Chorizo → Correct
CHorizo → Wrong

Guerra → Correct
GUerra → Wrong

Lluvia → Correct
LLuvia → Wrong

Quiero →? Correct
QUiero → Wrong



Spanish "i" and "j" capital forms lose their "upper dot". For example, the capital "j" in "Javier" loses its dot. There is not dot on "J".



When we personify abstract names, they first letter will be capital letter. For example: el Mal, el Bien, la Virtud, la Alegría.


We DO NOT need to use capital letters with… (unless we need to do so due to punctuation rules)
a. Days of the week, months and seasons. (lunes, enero, verano,…)
b. Names of musical notes (do, fa, sol, …)
c. Proper names used as common names.
d. Names of religions: catolicismo, budismo, etc…
e. Names of tribes, languages and names given to the people from a particular region or country: los españoles, los franceses, los incas, el pueblo mayas
f. Forms of address: usted, señor, señora, don, doña, etc… unless they are abbreviated.
Finally, some helpful related books:
Spanish Grammar Pack: A New Reference Grammar of Modern Spanish (HRG)
Demystifying Spanish Grammar: Advanced Spanish Grammar, Clarifying the Written Accents, Ser/Estar (Verbs), Para/Por (Prepositions), Imperfect/Preterite (Past Tenses), & the Spanish Subjunctive
You Should Also Read:
Spanish tip of the month. Telling the time
Spanish tip of the month. ¿Qué hora es?
Spanish tip – Prepositions


Related Articles
Editor's Picks Articles
Top Ten Articles
Previous Features
Site Map





Content copyright © 2022 by Angeles Fernández. All rights reserved.
This content was written by Angeles Fernández. If you wish to use this content in any manner, you need written permission. Contact Angeles Fernandez for details.