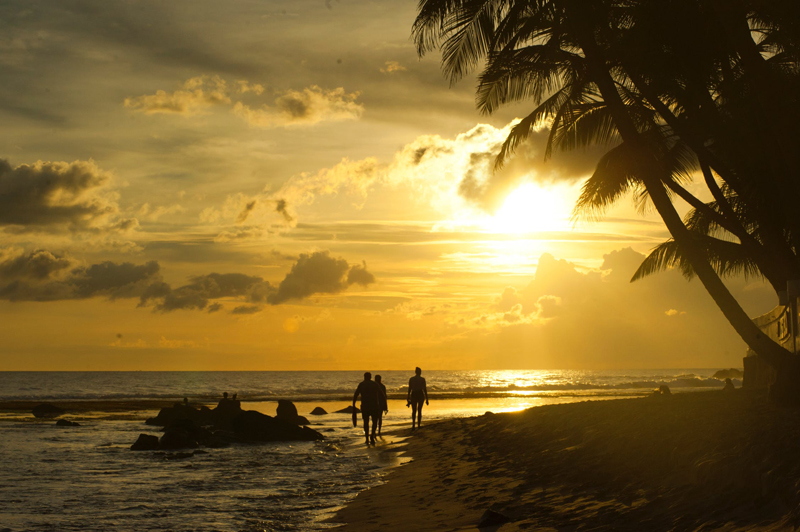 The Christmas season is the peak time to visit the Caribbean, in more ways than one. This is the period of cooling 'Christmas Winds' with moderate temperatures and fresh evenings, colorful local celebrations, and an influx of tourists. During December, islands such as Barbados, Anguilla and St. Barths are deluged with A-list visitors who zip down on a private jet or megayacht. The flip side is that this is the most expensive time to visit, with most hotels and villas at full occupancy. Nevertheless, Christmas in the Caribbean reveals a wealth of local traditions.

Spanish islands
Puerto Rico and the Dominican Republic are transformed during the holiday season, with festive traditions that predate the era of jet engines and luxury hotels. A favorite delicacy is the pastele en hoja, similar to a tamales, in which ground spiced meat is encased in cassava or plantain flour and steamed in banana leaves. Hard work, but delicious. The main festival in the Spanish islands falls on Christmas Eve, known as 'La Noche Buena'. Presents and gifts don't come until January 6th, the Night of Kings, although many modernized islands opt for Christmas Day gift-giving. Throughout the season, the smallest towns right up to the big cities come alive with rolling celebrations, decorations, and any chance to get out in the street and enjoy a communal dance and a toast.

French islands
Travel through Guadeloupe or Martinique and you will witness a magical blend of Caribbean and European influences. Again, families and communities come together on Christmas Eve when the main dish on the table is roast pork, ham, rice and peas and 'buche noel' Christmas cake. Christmas in the French islands seems to start in late November, with frequent nighttime carol singing, community events and parties. This being the territory of the 'Ti Punch', a warming concoction of local rum, lime and cane syrup, there is no shortage of Christmas spirit to lubricate celebrations.

British islands
The British islands such as Jamaica, Barbados, Grenada and Antigua indulge in delicacies such as Rum Cake, Egg Nog, and Black (Fruit) Cake. Again, turkey is not the favored meat of choice at the dinner table, with most islands opting for roast pork and ham. A famous Barbados seasonal dish is 'jug jug', made from salt meat, pigeon peas and cornmeal, while refreshments throughout the islands at this time of year include sorrel, ginger beer, and ponche de crème (a Trinidad specialty with rum, egg, nutmeg and sweetened milk). In Jamaica, the island comes alive during the Christmas season, but it is also a time to throw out the old, clean the house, and prepare for a new year. Look out for the Johnkanoo carnival celebrations, a masquerade performance, that is particularly observed in the rural areas.

Overall, the Caribbean is an enchanting place during Christmas. Traditionally a region with a high degree of religious observance, the season combines intense church services with late night celebrations and family-oriented activities. However, this is a great time to visit as an outsider, as it is also one of the most welcoming times of the year, and even the lone tourist might find him or herself taking part in a midnight Creole carol service.



Related Articles
Editor's Picks Articles
Top Ten Articles
Previous Features
Site Map





Content copyright © 2023 by Nick Marshall. All rights reserved.
This content was written by Nick Marshall. If you wish to use this content in any manner, you need written permission. Contact Nick Marshall for details.