Spanish listening - Juan y sus hermanos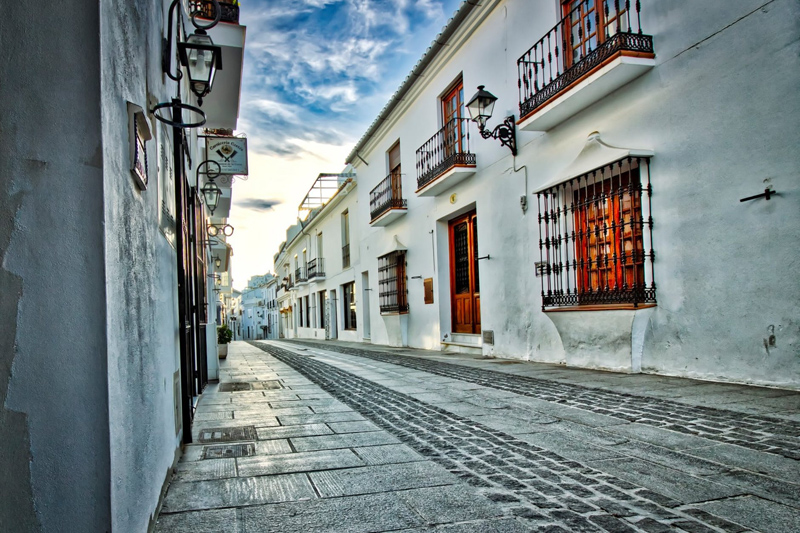 This is a new listening exercise. Listen to the audio file "Juan y sus hermanos", chapter 1. That is a good way to improve your Spanish language listening skills and learn new vocabulary. This first article about "Juan y sus hermanos" includes an audio file to listen to and a list of vocabulary. And no, there are no transcriptions! You'll find them here soon, together with expressions used, grammar points based on this audio and exercises.
You can click on the "play button" below to listen to the story. Listen to it as many times as you need it. Then read the vocabulary and recognize the words while you listen to the file again.
Juan y sus hermanos - Capítulo I
(John and his brother - Chapter 1)

(Be patient, the file may take some seconds to start.)
In case you can't listen to the audio when you click on the play button above,
Click here
and you'll listen to it using your browser's default player.
VOCABULARY (alphabetical)


buenas (f.) - good
calle (f.) - street
caramelos (m.) - sweets, candies
claro - of course (in this context)
comer - to eat
cómodo (m.) - confortable
contento (m.) - happy
(ellos) deberían (inf. deber) - they should
despreocuparse - to stop worring, to disregard
ellos - they
enfadado (m.) - angry
esta (f.) - this
estudiar - study
les gusta (inf. gustar) - they like
hacer - to make, to do
hermana (f.) - sister
hermano (m.) - brother
historia (f.) - story
ir - to go
irse de paseo - to go for a walk
jugar - to play
más - more
mucho (m.) - much, a lot
muy - very
las notas (f.) - marks, grades
padres (m.) - parents
pasteles (m.) - cakes
pero - but
"la play" - the play station
un poco - a bit, a little bit
porque - because
salir - to go out
sus - his, her, their
las tareas (f.) - (student) homework
tarta (f.) - pie (é) tiene - he has
todos (m.) - all
tres - three
(ellos) se llaman (inf. llamarse) - they are called (their names are…)
ver la televisión - to watch tv
y - and
zoológico (m.) - zoo
NOTES:
(f.) - feminine noun, pronoun, article or adjective.
(m.) - masculine noun, pronoun, article or adjective.
(Inf.) - Infinitive form of the verb.


Related Articles
Editor's Picks Articles
Top Ten Articles
Previous Features
Site Map





Content copyright © 2022 by Angeles Fernández. All rights reserved.
This content was written by Angeles Fernández. If you wish to use this content in any manner, you need written permission. Contact Angeles Fernandez for details.