Gluten Free Diets, Fertility And Arsenic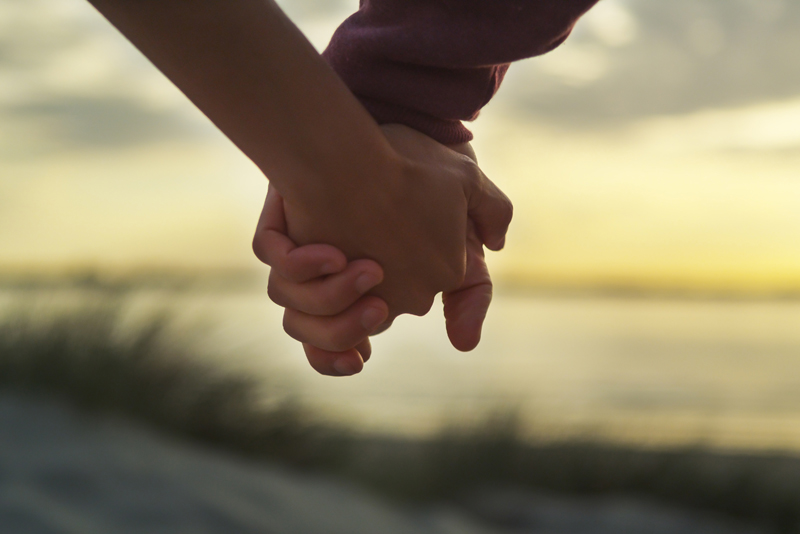 If you have been following a gluten-free diet while trying to conceive, you may be eating a lot of rice . If so, you may want to take note of some recent alerts concerning the high levels of arsenic in rice.
Gluten-free diets often contain plentyt of rice; rice flour is the basis of many gluten-free baking mixes and cereals, also, rice-based meals may simply be more frequent in a gluten-free diet. Rice syrup has also been tagged as a worrying dietary source of arsenic.
Multiple animal studies indicate that excessive dietary arsenic may be harmful to female fertility and pregnancy success so if your carbs are almost exclusively rice-based you may want to do a quick re-think. There are many other gluten-free grains which you can integrate into your diet to create a more variety and diversity so that your diet is not quite so heavy on the rice. Male fertility is also thought to be negatively affected by arsenic as demonstrated by some recent studies (1):
"Recent observations in in vitro and in vivo models suggest that arsenic (As) is an endocrine disruptor at environmentally-relevant levels"
"Reduced parameters in human semen quality are positively associated with As exposure in a reproductive-age (male) Chinese cohort."
Arsenic levels in food are in dire need of regulation according to a Consumer Reports article, November 2012 (2), titled: Arsenic in your food:
"Organic rice baby cereal, rice breakfast cereals, brown rice, white rice—new tests by Consumer Reports have found that those and other types of rice products on grocery shelves contain arsenic, many at worrisome levels."
Elevated levels of arsenic are present in the water of many rice growing areas which is why this particular food, rice, tends to bioaccumulate arsenic. There simply isn't a safe limit for arsenic in foods so diligent attempts to minimize arsenic-containing foods may be wise practice. Arsenic is regulated in drinking water where 10 parts-per-billion (ppb) is regarded as the upper cut-off for public safety. The EPA initially desired a 5 ppb upper limit and some authorities feel that this would add a greater measure of public safety and protection.
Inorganic arsenic, which is the form of arsenic present in many rice products, has been tagged as a potent carcinogen or cancer-causing agent - a group 1 carcinogen - by the International Agency for Research on Cancer (IARC). Much of the water-borne arsenic of concern is derived from agricultural and industrial use of arsenic; arsenic was a key component of long-lingering, now-banned insecticides and is used in certain non-organic animal feeds and fertilizers. In common with many other environmental toxins, arsenic can take a long time to clear from the environment.
When you do consume rice, a few simple steps may help to greatly reduce your arsenic exposure: firstly, you should rinse rice well before you cook it in several changes of water. Secondly, you may want to add a few more cups of water to your rice pot rice than you usually would. You can then drain the rice before serving, this practice allows arsenic to be washed out of the pot and down the drain. These two combined steps should reduce your arsenic exposure considerably.
FDA studies report that simply rinsing rice before using can reduce arsenic levels by 25-30% and draining rice before serving can eventuate a 50-60% reduction of this fertility toxin. Rinsing undoubtably reduces the nutrient levels in rice too, but if you have a very nutrient-dense diet hopefully you have an abundance of other nutrient sources to draw from. Certain varieties of rice from specific rice-growing areas seem less prone to arsenic contamination and some US growers like Lundberg are aggressively seeking solutions to this problem. Imported rice seems to have lower levels.
Another piece of good news is the fact that simply taking 400 mcg of folic acid daily may help the body to eliminate excess arsenic. Studies (3) have demonstrated that folic acid supplementation can help the body to methylate arsenic thus facilitating arsenic elimination in the urine. Individuals who have MTHFR gene mutations may want to take extra care to reduce arsenic exposure - and to ask their physicians about extra folic acid supplementation - due to their innate vulnerability to poor methylation which could compromise arsenic elimination.
This article is for purely informational purposes and is not intended to provide or to replace dietetic or medical advice for which you should consult a licensed dietitian or physician.
The new PCOS to Pregnancy ebook is here. Click for more information
1. Environ Health. 2012; 11: 46. Published online 2012 July 9. doi:  10.1186/1476-069X-11-46 PMCID: PMC3419631
Environmental exposure to arsenic may reduce human semen quality: associations derived from a Chinese cross-sectional study
Weipan Xu,#1 Huaqiong Bao,#2 Feng Liu,1 Liangpo Liu,1 Yong-Guan Zhu,1 Jianwen She,3 Sijun Dong,1 Min Cai,2 Lianbing Li,2 Chuanhai Li,2 and Heqing Shen1
2. Consumer Reports, November, 2012. https://www.consumerreports.org/cro/magazine/2012/11/arsenic-in-your-food/index.htm
3. Am J Clin Nutr. 2007 October; 86(4): 1202–1209.
Folic acid supplementation lowers blood arsenic2
Mary V Gamble, Xinhua Liu, Vesna Slavkovich, J Richard Pilsner, Vesna Ilievski, Pam Factor-Litvak, Diane Levy, Shafiul Alam, Mominul Islam, Faruque Parvez, Habibul Ahsan, and Joseph H Graziano


Related Articles
Editor's Picks Articles
Top Ten Articles
Previous Features
Site Map





Content copyright © 2022 by Hannah Calef. All rights reserved.
This content was written by Hannah Calef. If you wish to use this content in any manner, you need written permission. Contact Hannah Calef for details.