Chinese Foods to bring Good Luck in the New Year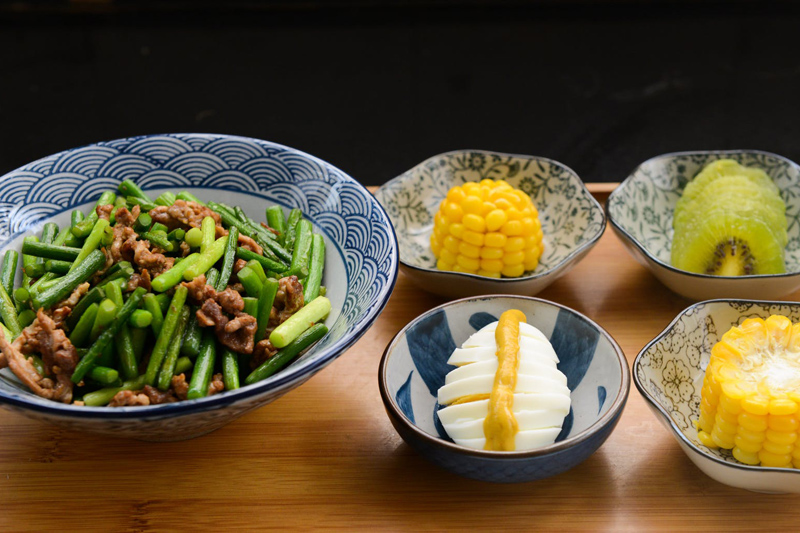 Chinese New Year is just around the corner. Here are some dishes that are believed to bring good luck in the New Year to all of those who eat them.

Pot stickers,
which are known in Chinese as Jiaozi, and called gyoza in Japanese, are small dumplings that are traditionally served on New Years Eve. Usually filled with a mixture of ground pork and vegetables, these little morsels look like old Chinese currency and therefore represent wealth for the New Year according to the Chinese.
Egg rolls, like these
traditional pork and cabbage egg rolls,
are also representative of wealth for the New Year. The Chinese believe that they look similar to gold bars and therefore will bring good fortune.
A whole fish that has it's head and tail in tact like in my
steamed apricot fish recipe
represents abundance, togetherness and prosperity for the New Year. The word for fish in Chinese is similar to the word for abundance and is therefore thought to bring prosperity.
Poultry, either chicken or duck and again, with the head, tail and feet still on, represents completeness and also brings good luck for the New Year. The most popular dish of course is
Peking duck,
which is traditionally served whole along side mandarin pancakes and accompaniments.
Eggs like tea eggs are said to bring fertility so these are perfect if you are looking to plan a family in the New Year.
Noodles represent longevity, but you want to make sure not to cut them and to cook them whole without breaking them. It's actually bad luck if they are cut in any way, so try to eat them whole as well.
These classic longevity noodles
are a great dish to serve during the New Year.
Scallops in dishes like this
steamed scallop recipe
represent wealth and prosperity for the New Year.
Finally oranges represent wealth and are even luckier if you have them with the leaves and stems in tact. Placing a bowl of oranges in the home during the New Year brings in luck and prosperity.
These are just some of the foods to serve if you are in need of some luck in the upcoming New Year. There are many other delicious dishes that are also served during this special time and throughout the New Year's celebration.


Related Articles
Editor's Picks Articles
Top Ten Articles
Previous Features
Site Map





Content copyright © 2018 by Lila Voo. All rights reserved.
This content was written by Lila Voo. If you wish to use this content in any manner, you need written permission. Contact Lila Voo for details.