Melatonin May Help Endometriosis To Regress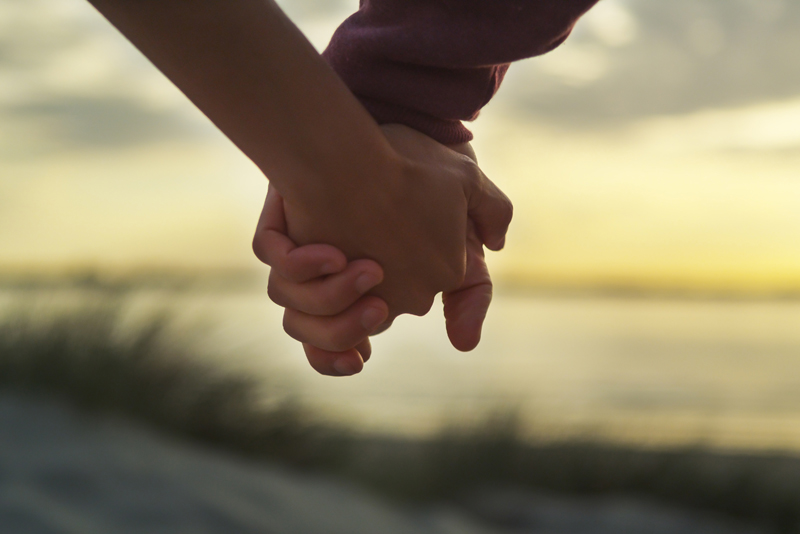 Melatonin, aside from being a very useful sleep aid, has proven helpful for improving embryo quality in IVF in a number of studies and is regarded as being a superior antioxidant within the ovary. Other studies have discovered that melatonin may help to resolve luteal phase defect, a condition which has been linked with oxidative stress within the ovary and may improve the success of clomiphene cycles.

Endometriosis, it seems, may also be benefitted by melatonin according to two Indian studies which have discovered that melatonin can trigger significant regression of endometriosis lesions.

The initiation and ongoing spread of endometriosis has been tied to the activity of a group of substances called matrix metalloproteinases (MMPs). MMPs - specifically MMP-3 and MMP-9 - play a big role in new tissue remodeling controlling key processes such as cell proliferation - the creation of new tissue - cell migration, adhesion (cell stickiness) - and cell death (apoptosis).

In endometriosis, these processes have clearly become errant; endometriosis is characterized by inappropriate cell migration and adhesion, excessive cell proliferation and a lack of appropriate cell destruction making MMPs a key target for modifying endometriosis.

The more recent of these studies (1) published in 2010 confirmed a suspected increase in MMP-3 activity in women with endometriosis and investigated the effectiveness of melatonin for suppressing MMP-3 activity.

"A Significant increase in the activity of MMP-3 with the severity of endometriosis in human was observed which was found similar in mice also..."

The researchers discovered that melatonin successfully induced apoptosis (cell death) in endometrial lesions in mice triggering "significant regression."

"Melatonin treatment increased apoptotic cells in endometriotic zones."

"Melatonin suppressed MMP-3 activity and amplified apoptosis (cell death) while regressing endometriosis..."

"Thus, melatonin may be a therapeutic agent for resolving endometriosis."

A similar earlier study (2) published in 2008 linked increased activity of MMP-9 with the duration and severity of endometriosis and tested the effectiveness of melatonin for triggering regression of endometriosis lesions. Melatonin was demonstrated to attenuate the activity of MMP-9 and the study concluded that:

"Our study reveals for the first time the role of melatonin in arresting peritoneal endometriosis in mice..."

A Turkish study (3) published in Fertility And Sterility, 2008, also tested the theory that melatonin can trigger the regression of endometriosis in a study on rats. Melatonin was demonstrated to trigger regression of endometriosis and to create a more favorable environment within the pelvis, increasing levels of key antioxidants: SOD and CAT, while decreasing harmful pro-oxidants such as MDA and inflammatory markers such as COX-2. The study concluded that:

"Melatonin causes regression and atrophy of the endometriotic lesions in rats."

A further Turkish study (4) by a different group of researchers - published in Fertility and Sterility, 2010 - also evaluated the effectiveness of melatonin on endometriosis in rats. This study compared the effectiveness of melatonin to pharmaceutical suppression of endometriosis with letrozole.

This study also discovered that melatonin can trigger a significant increase in beneficial antioxidant activity - SOD and CAT - within the peritoneal fluids of the pelvis and concluded that:

"Melatonin caused more pronounced regression of endometriotic foci when compared with letrozole in a rat model. After the cessation of melatonin treatment, the recurrence rate was lower than that observed after the cessation of letrozole treatment."

Another known inhibitor of matrix metalloproteinases (MMPs) is the antibiotic doxycycline; doxycycline is known to inhibit MMPs even when prescribed at very low levels. Because of doxycycline's anti-MMP effect, Turkish researchers evaluated the effectiveness of low-dose and high-dose doxycycline on endometriosis in rats, in a study (5) published in Human Reproduction, 2009. Treatment with doxycycline even at very low doses triggered regression of endometriosis and was linked with a decrease in inflammatory cytokines - IL-6 - in the peritoneal fluids of the pelvis, the researchers concluded that:

"Low-dose Dox (doxycycline) caused regression of endometriosis in this experimental rat model."

If you have endometriosis, ask your physician about whether melatonin may be helpful for your situation. The amount of melatonin which has been used in most of the prior studies on melatonin and fertility is 3 mg per day taken before bed. Melatonin can make you drowsy so it is important NOT to take melatonin before driving etc. Melatonin should not be used in pregnancy.

Important Note: This article is for informational purposes only and is not intended to diagnose or to offer medical or dietetic advice or treatment for which you should consult a physician or dietitian.


1. J PIneal Res. 2010 Sep;49(2):156-68. doi: 10.1111/j.1600-079X.2010.00780.x. Epub 2010 Jul 1.
Melatonin protects against endometriosis via regulation of matrix metalloproteinase-3 and an apoptotic pathway.
Paul S, Bhattacharya P, Das Mahapatra P, Swarnakar S.

2. J Pineal Res. 2008 May;44(4):439-49. doi: 10.1111/j.1600-079X.2007.00547.x. Epub 2008 Feb 19.
Role of melatonin in regulating matrix metalloproteinase-9 via tissue inhibitors of metalloproteinase-1 during protection against endometriosis.
Paul S, Sharma AV, Mahapatra PD, Bhattacharya P, Reiter RJ, Swarnakar S.

(3)Fertil Steril. 2008 Apr;89(4):934-42. Epub 2007 Jun 19.
Regression of endometrial explants in a rat model of endometriosis treated with melatonin.
Güney M, Oral B, Karahan N, Mungan T.

(4) Fertil Steril. 2010 Apr;93(6):1787-92. doi: 10.1016/j.fertnstert.2009.09.021. Epub 2009 Oct 29.
The effects of letrozole and melatonin on surgically induced endometriosis in a rat model: a preliminary study.
Yildirim G, Attar R, Ozkan F, Kumbak B, Ficicioglu C, Yesildaglar N.

(5) Hum Reprod. 2009 Aug;24(8):1900-8. doi: 10.1093/humrep/dep106. Epub 2009 Apr 28.
Doxycycline causes regression of endometriotic implants: a rat model.
Akkaya P, Onalan G, Haberal N, Bayraktar N, Mülayim B, Zeyneloglu HB.


Related Articles
Editor's Picks Articles
Top Ten Articles
Previous Features
Site Map





Content copyright © 2022 by Hannah Calef. All rights reserved.
This content was written by Hannah Calef. If you wish to use this content in any manner, you need written permission. Contact Hannah Calef for details.