Curcumin And Endometriosis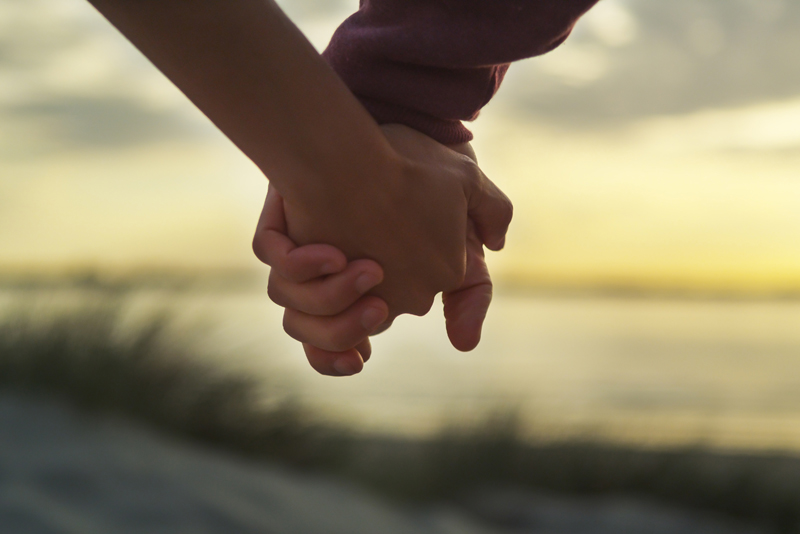 Curcumin is the golden-colored anti-inflammatory spice used ubiquitously in Indian cuisine, it has been widely studied for it's potent anti-inflammatory and anti-proliferative activity. Curcumin has been demonstrated to trigger regression of endometriosis in a number of studies, it is thought to down-regulate a family of substances called matrix metalloproteinases (MMPs) which are secreted from within the body and help to determine the rate at which endometriosis grows and spreads.

The initiation and spread of endometriosis has been tied to the activity of matrix metalloproteinases (MMPs) - specifically MMP-2, MMP-3, and MMP-9 - which play a big role in new tissue remodeling, they control key processes such as cell proliferation - the creation of new tissue - cell migration, adhesion (cell stickiness) - and cell death (apoptosis).

In endometriosis, these processes have clearly become errant; endometriosis is characterized by inappropriate cell migration and adhesion, excessive cell proliferation and a lack of appropriate cell destruction making MMPs a key target for modifying endometriosis.

An Indian study (1) published in Biochemical Pharmacology, 2013, evaluated the production of MMP-3 in endometriotic implants in mice and tracked the effectiveness of curcumin as a potential endometriosis remedy, the researchers discovered that:

"Curcumin treatment regressed endometriosis by inhibiting NFκB translocation and MMP-3 expression...."

"It (curcumin) also accelerated apoptosis (cell death) in endometriomas predominantly via cytochrome-c mediated mitochondrial pathway."

"Altogether, our study establishes the novel role of curcumin as a potent anti-endometriotic compound."

An earlier study (2) published in the Indian Journal Biochemistry And Biophysiology, 2012, tracked the production of MMP-2 in endometriotic lesions in mice and tested the effectiveness of curcumin for curbing MMP-2 production and endometriosis development. Curcumin triggered a significant drop in MMP-2 secretion which was associated with delayed progression of endometriosis:

"In summary, our study documents the regulation of MMP-2 activity by TIMP-2 during the early phase of endometriosis development and inhibitory action of curcumin thereon."

An even earlier study (3) published in the Indian Journal Biochemistry And Biophysiology, 2009, evaluated the secretion of MMP-9 from endometrial implants and tested the effectiveness of curcumin for curbing the progress of endometrioss. The researchers discovered that:

"MMP-9 activity increased gradually in endometriotic tissues with severity and curcumin treatment reversed the MMP-9 activity near to control value'
"Curcumin administered either post- or pre-endometriosis arrested endometriosis in a dose-dependent manner."

"It (curcumin) inhibited both MMP-9 activity and its expression at the level of secretion, during regression of endometriotic lesion."

As an added bonus, curcumin treatment reduced secretion of inflammatory markers such as tumor necrosis factor-alpha (TNF-alpha) during the healing process; curcumin pretreatment also prevented lipid peroxidation and protein oxidation in endometriotic tissues demonstrating a powerful antioxidant effect. The study concluded that:

"We reported here for the first time the anti-endometriotic property of curcumin via MMP-9 dependent pathway that may lead to new therapeutic intervention."

Curcumin has many modes of activity which may be beneficial for curbing the spread of endometriosis; curcumin is known to inhibit inflammatory cytokines such as TNF, IL-1 and inhibits growth factors such as VEGF, EGF, FGF which have been linked to the spread of endometriosis.

Curcumin also moderates inflammatory enzymes such as COX-2 along with numerous adhesion molecules which allow endometrial cells to clump together and stick to pelvic organs. (6) Two further studies highlight the broad-spectrum activity of curcumin for inhibiting endometriosis.

A Korean study (4) published in Phytotherapy Research, 2012, explored the effect of curcumin on the expression of multiple molecules involved in the initiation and spread of endometriosis. Curcumin demonstrated a marked ability to suppress a spectrum of these factors and the study concluded that:

"These findings suggest that curcumin may have potential therapeutic uses in the prevention and treatment of endometriosis."

A Chinese study (5) published in the Indian Journal Of Molecular Medicine, 2011, also set out to examine the inhibitory activity of curcumin on endometriosis. This study measured the ability of curcumin to suppress vascular endothelial growth factor (VEGF) - which is vital to the growth of endometriosis - and the development of micro-vessel density, also linked with the development of endometriosis. On both accounts, curcumin showed a good degree of effectiveness:

"Curcumin decreased the quantity of microvessels and VEGF protein expression in the heterotopic endometrium of rats with EMS (endometriosis)."

One caution to mention, curcumin does possess a significant anticoagulant effect (7) which you and your physician should be aware of if you are also taking anticoagulant medications such as lovenox while trying to conceive. The anti-coagulant properties of curcumin have been measured and demonstrate that curcumin (and it's derivative BDMC) prolong activated partial thromboplastin time (aPTT) and prothrombin time (PT) significantly, and inhibit cell-based thrombin and activated factor X (FXa) activities.

"Therefore, these results suggest that curcumin and BDMC possess antithrombotic activities and daily consumption of the curry spice turmeric might help maintain anticoagulant status."

By triggering regression of endometriosis curcumin may be able to improve female fertility and increase the chances of conceiving. If you have endometriosis, you may want to ask your physician if curcumin treatment may be helpful in your situation as part of a holistic approach to curb the spread of endometriosis.

This article is for educational purposes only and is not intended to diagnose or to replace medical or dietetic advice for which you should consult a physician or dietitian.

(1) Biochem Pharmacol. 2012 Mar 15;83(6):797-804. doi: 10.1016/j.bcp.2011.12.030. Epub 2011 Dec 29.
Curcumin as anti-endometriotic agent: implication of MMP-3 and intrinsic apoptotic pathway.
Jana S, Paul S, Swarnakar S.

(2) Indian J Biochem Biophys.2012 Oct;49(5):342-8.
Curcumin delays endometriosis development by inhibiting MMP-2 activity.
Jana S, Rudra DS, Paul S, Snehasikta S.

(3) Indian J Biochem Biophys. 2009 Feb;46(1):59-65.
Curcumin arrests endometriosis by downregulation of matrix metalloproteinase-9 activity.
Swarnakar S, Paul S.

4. Phytother Res. 2012 Jul;26(7):1037-47. doi: 10.1002/ptr.3694. Epub 2011 Dec 20.
Curcumin attenuates TNF-α-induced expression of intercellular adhesion molecule-1, vascular cell adhesion molecule-1 and proinflammatory cytokines in human endometriotic stromal cells.
Kim KH, Lee EN, Park JK, Lee JR, Kim JH, Choi HJ, Kim BS, Lee HW, Lee KS, Yoon S.


5. Ind J Mol Med. 2011 Jan;27(1):87-94. doi: 10.3892/ijmm.2010.552. Epub 2010 Nov 8.
Inhibitory effect of curcumin on angiogenesis in ectopic endometrium of rats with experimental endometriosis.
Zhang Y, Cao H, Hu YY, Wang H, Zhang CJ.


(6) Biofactors. 2013 Jan;39(1):37-55. doi: 10.1002/biof.1041. Epub 2012 Sep 20.
Molecular mechanisms of curcumin action: Gene expression.
Shishodia S.
Source
Department of Biology, Texas Southern University, Houston, TX, USA. shishodias@tsu.edu, shishodia@gmail.com.
(7) BMB Rep. 2012 Apr;45(4):221-6.
Anticoagulant activities of curcumin and its derivative.
Kim DC, Ku SK, Bae JS.




Related Articles
Editor's Picks Articles
Top Ten Articles
Previous Features
Site Map





Content copyright © 2022 by Hannah Calef. All rights reserved.
This content was written by Hannah Calef. If you wish to use this content in any manner, you need written permission. Contact Hannah Calef for details.