Sure Cures for the Winter Blahs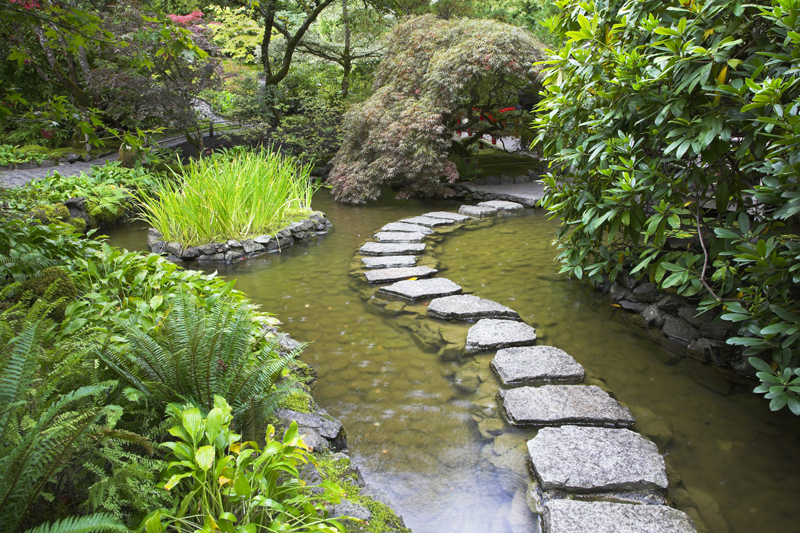 These cloudy, dismal, late winter days are unusually cold. Seemingly lasting for weeks, they surely bring on the winter blahs.

The only solution is to immerse ourselves into useful and pleasurable garden-related activities. Examples include making a quilt featuring blossoms or nature themes, starting seeds indoors, tending house plants, browsing seed and plant catalogs, and reading good gardening books. When I'm involved in these endeavors, the hours fly by.

This is the peak time to order seeds and plants. Some companies only ship plants in the spring or late winter before the temperatures get hot. Place your order soon to avoid disappointment.

One shrub on my shopping list this year is the Amethyst snowberry (Symphoricarpos 'Kordes'). This beauty was chosen as the Woody Cut Flower of the Year for 2013 by the Association of Cut Flower Growers. This fruitful plant bears huge trusses of exquisite marble-like, deep purple-pink or hot pink berries. Hardy to zone three, its berried stems can be five feet tall. This plant will be available at local garden centers and nurseries under various brand names, including Proven Winners, Monrovia, and Burpee.

Territorial Seed has some wonderful new plants. For 2013 they're offering tea plants, a relative of the camellia. This evergreen is suited to warm climates. Territorial also has a delightful tropical root crop called oca. An Oxalis, this is related to the shamrock. Oca thrives in a warm climate with a long growing season. It bears small, scrumptious potato-like tubers that retain their crispness even when cooked. I tasted these while in the Caribbean and South America, and was really impressed.

Renee's new varieties are sold on the website and at leading garden centers. For 2013 I'm trying some of Renee's new certified organic varieties, including colorful Garden Rainbow Swiss chard, Jade Gem container lettuce, Spicy Globe container basil, Stupice Early tomatoes, and White Blossom Greek oregano. Other wonderful new varieties from Renee's include some wonderful herbs, including Culinary sage, Leafy Diana dill, English thyme, and Culinary chives. They're also offering at least five new tomatoes and two new exciting arugulas—all brimming with flavor.

For 2013 expect to receive trial seeds and samples from Harris Seeds, including grafted tomatoes and a new striped disease resistant zucchini named Green Tiger. I also will be trying two new sunflowers from Harris. The low growing Frilly sunflower is good for cutting. Being pollenless, Little Becca, should also be a good cut flower. Harris runs extensive trials each year, and for the second year they are offering new seed and plant samples to garden writers for trialing. I was delighted with the varieties I tried in 2012 and look forward to the new 2013 season.

Weather and road conditions permitting, winter is a good time to visit a local botanical garden or arboretum. These can have inspiring ideas for your own garden. I especially enjoyed my visits to the Winter Garden at Cornell Plantations in Ithaca, New York.

Spend an entire day at a flower or garden show, such as the Chicago Flower and Garden Show. This year it will be at Navy Pier on March 9-17.

Buy an indoor flowering plant. My local shops are offering the new pink, all-season poinsettia relative. This Euphorbia hybrid has gorgeous bracts in a variety of gorgeous pink shades.

Lavish proper care on the house plants you already have and the seedlings you are starting. I am still enjoying my marble bicolor, crinkled poinsettia from Christmas. I hope to keep it indoors perhaps until summer because it still has beautiful colors.

Do your garden planning now before the busy spring season starts. Make sure all your tools and supplies are clean and ready to use.

For disclosure purposes, I acknowledge receiving seed/plant samples from Renee's Garden and Harris Seeds.






Related Articles
Editor's Picks Articles
Top Ten Articles
Previous Features
Site Map





Content copyright © 2023 by Connie Krochmal. All rights reserved.
This content was written by Connie Krochmal. If you wish to use this content in any manner, you need written permission. Contact Connie Krochmal for details.