Szechuan Beef Stir Fry Recipe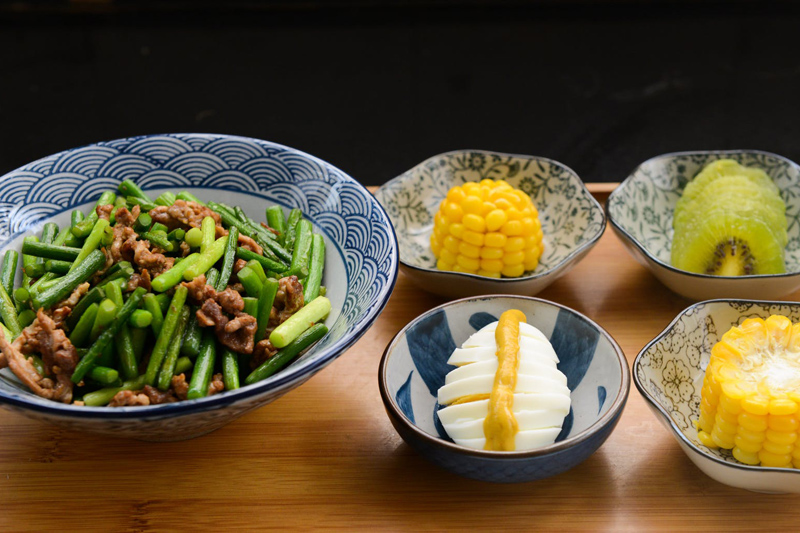 Szechuan beef is a popular Chinese dish that combines thin sliced beef with peppers in a spicy sauce. The spiciness in this dish can vary depending on the chef. The recipe below allows you as the chef to tailor the spiciness to you and/or your guest's tastes.
1.5 lbs. lean beef (flank steak, filet, or ribeye works well)
½ green bell pepper
½ red bell pepper
1 clove garlic
1 ½ cups peanut oil
½ tbsp to 2 tbsp hot chili oil (use ½ tbsp for mild and up to 2 tbsp for more spice)
5 whole dried Thai chili peppers
1 tbsp to 2 tbsp hot chili garlic sauce (Optional for additional spice)
2 tbsp of oyster sauce
Marinade:
1 tsp sugar
1 tbsp soy sauce
1 tbsp cornstarch
½ tbsp vegetable oil
Place the meat in the freezer for about 30 minutes, or just until lightly firm. Then slice it into thin slices, cutting off and discarding any excess fat. Make sure to cut across the grain of the meat when slicing.


Then place these slices into a bowl and all of the ingredients for the marinade. Mix these in thoroughly and then let the meat rest at room temperature for 30 minutes while preparing the other ingredients.


Rinse the peppers under cold running water and dry them thoroughly.


Then cut each one in half and remove the stem, all of the seeds and the inner white meat and discard. Save the extra halves of each pepper for a later recipe. Slice the halves for this recipe into thin strips and cut these thin strips in half and set them aside.


Peel the garlic and mince it into tiny pieces and set them aside.


Now that everything is prepped start cooking by first pre cooking the beef in oil. This process is called "velveting" or the "pass through method" and makes the meat nice and tender for stir frying. Heat the peanut oil on medium heat.


When it's hot add the beef and let it cook for just 40 seconds to a minute, or until it is just cooked through. If you hear the beef start to sizzle, turn the heat down. We don't want the meat to sizzle, otherwise it will be tough in the final dish.


Just when It's cooked through, use a slotted spoon and remove it, draining off any excess oil. Place it on a plate and set it aside.


Next remove all of the oil and wipe out the wok. Save this oil for another recipe – I try to reuse frying oil at least 3 times.


Once the oil is removed heat the wok on high.


When it's hot add 1 tbsp of peanut oil and plus the amount of hot chili oil depending on your tastes.


When the oil is hot add the peppers and the garlic and stir fry for 15 to 30 seconds or just until fragrant. Take care not to burn the garlic at this point.


Then add the bell peppers and stir fry them for 2 minutes, or until crisp tender.


Then add the beef and stir fry everything for 1 minute. If you are using the hot chili garlic sauce add it in at this time as well.


Then add the oyster sauce and stir fry until it is mixed in thoroughly, about 30 seconds. Then you can remove it from the heat and serve – this makes 3 servings of Szechuan beef, enjoy.
To watch a step-by-step video of how to make this Szechuan beef click
here.


Related Articles
Editor's Picks Articles
Top Ten Articles
Previous Features
Site Map





Content copyright © 2019 by Lila Voo. All rights reserved.
This content was written by Lila Voo. If you wish to use this content in any manner, you need written permission. Contact Lila Voo for details.