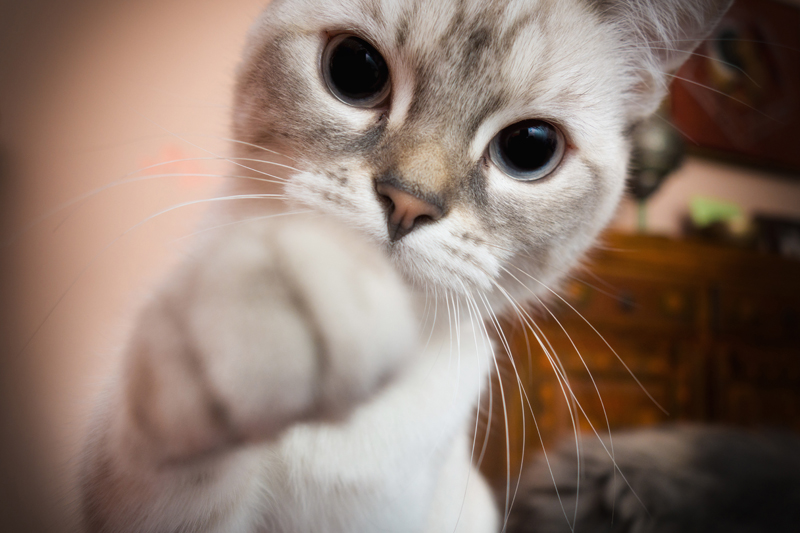 Things should be better than ever for Bella. When we last saw her, she had married the love of her life, vampire Edward Cullen, and had given birth to their daughter, Renesmee. Bella then awakes to find herself a fully fledged vampire. Everything is perfect until the dangerous Volturi clan become aware of Renesmee, believing her to be a child turned into a vampire, something forbidden in the vampire world. The Cullens then unite a number of friends as witnesses to stand against the coming Volturi who plan to destroy Renesmee and anyone who stands in their way. Here are a few movie mistakes to look for while watching this finale of the Twilight Saga!

· When Carlisle first meets Benjamin, the vampire is levitating the pool of water. Carlisle says "Can't imagine why", and the water comes crashing down. In the overhead view, Carlisle is standing with his right foot on the crossbar of the "H" that's in the center of the square on the floor. His left foot is between the "H" and the vertical line of the square. Esme is standing on the outside of the square. It cuts to a quick close-up when the water sprays and Esme is standing on the vertical line of the square and Carlisle's position has shifted to where both feet are on the crossbar of the "H". But in the overhead view, as the water settles, Esme is standing outside the box in her original position even though she was shown moving.

· Bella and Edward are at the cottage after Renesmee goes to bed. When Edward leaves to "go get the water running", Bella looks at the "Merchant of Venice" page that Alice had left behind. There are no fingerprint smudges on the page. But a few moments later, when Bella takes the book from the shelf and places the page on top, there are two fingerprints: one above and one below William Shakespeare's name.

· CAUTION: May Contain Spoilers! After Alice shows Aro the outcome of the battle, Edward asks if the child was concealed, could they live in peace. When Caius answers "Of course, but that could not be known", he's standing behind Aro's right shoulder. Edward says "Actually, it can" and Alice starts to walk away. Behind her, Caius is still in the same position. It cuts to a quick close-up of Edward and then back to Alice and Caius is suddenly standing behind Aro's left shoulder.

· CAUTION: May Contain Spoilers! When Nahuel, Alice's witness, arrives with his aunt and is telling his story, Caius comments "they can't be consorting with werewolves, our natural enemies". Aro turns and places his hand on Caius' arm, where the fur trim is on his sleeve. It cuts to a rear view and Aro's hand is further up on Caius' arm, above the trim. The scene cuts back to the front view and as Aro takes his hand away, it's back on the fur trim of Caius' coat.

· CAUTION: May Contain Spoilers! At the end, as Bella and Edward are sitting in the meadow surrounded by flowers, the sun is shining on them but they don't sparkle like vampires are supposed to in the movie.

"Breaking Dawn – Part 2" stars Kristen Stewart, Robert Pattinson, Taylor Lautner, Peter Facinelli, Elizabeth Reaser, Ashley Greene, Jackson Rathbone, Kellan Lutz, Nikki Reed, Billy Burke and Mackenzie Foy. It runs 115 minutes and is rated PG-13 for sequences of violence including disturbing images, some sensuality and partial nudity.


Get your copy of Twilight's "Breaking Dawn - Part 2" here:


You Should Also Read:
The Twilight Saga


Related Articles
Editor's Picks Articles
Top Ten Articles
Previous Features
Site Map



Follow @IGMovieMistakes
Tweet



Content copyright © 2022 by Isla Grey. All rights reserved.
This content was written by Isla Grey. If you wish to use this content in any manner, you need written permission. Contact Isla Grey for details.