Drive down to Goa from Bangalore, India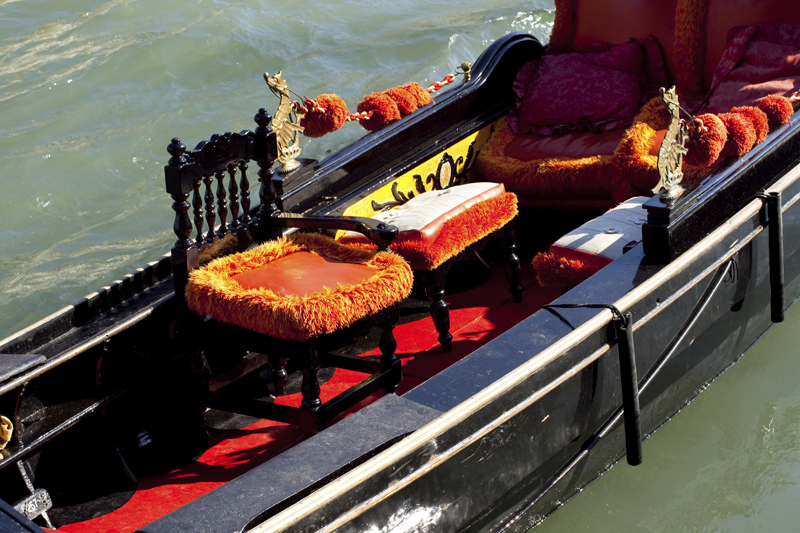 If you plan to drive down to Goa from Bangalore,put on an alarm for 5:00am, to beat the heat and the crowds in the city of Bangalore. Go late and most definitely you will suffer the ignominy of inching forward, stuck in a cacophony of blaring bus horns and massive SUV's, for an hour at least, to get out of the city. And, we were also, very relieved to beat the heat of the noonday sun.

It takes a good 1/2 an hour to load the car inspite of keeping everything packed, but carry chilled bottles of water wrapped in towels and smaller denomination of notes for the toll tax, if you don't want to get those hateful stares from the attendant saying 'No change' -- and then,you are all set for the drive down.

It's a relief heading out of Bangalore's one way mayhem, onto roads which begin to look like airport tarmacs, heading for Goa. Of course one does not mind paying the road tax, starting from a Yelahanka toll booth, at a princely forty -five rupees, if you have driven on what were considered motorable roads in the good old days! By the end of the last toll booth that you hit, heading into Karwar, you have ended up paying almost Rs 500 in tax. But one does not really mind, as the roads are wonderful to drive on and in a matter of 10 -12 hours you are home and dry in Panjim, and you have not raced at break neck speed to reach.

Along the way we passed the usual routine of overturned lorries and tankers which we found surprising, as the roads are broad with ample space for cars and freight lorries, to overtake one another comfortably. However what we finally noticed, was that many of the accidents were due to a tractor chugging out onto the highway from a village and probably taking the other vehicle by surprise. The swift braking can be rather ineffective, when trying to halt such massive vehicles instantly, causing them to turn turtle. This needs to be checked stringently by the authorities to prevent further deaths on the highway.

For nature lovers the changing crops as one drives by, can be very enjoyable to let your tired city eyes relax with. White balls of cotton being picked in the heat of the noonday sun, emerald green paddy being planted in neat furrows, and in some seasons the startling sight of endless fields of large sunflowers, which interestingly turn their faces towards whichever side the sun shines on them. Stop for some fresh tender coconut, with slurpy 'gangee'or soft kernel at Hiriyur or Sira, which have huge swathes of healthy looking coconut trees and in some areas the tall and spindly areca nut palms as well.

Keeping in mind the fact that petrol is an amazing Rs 20 cheaper in Goa, we filled just enough fuel in Karwar to coast us past the tall ugly walls of the Navy's Operation Sea Bird, with just the odd glimpses of the sea and pristine white beaches. In years gone by we could race down to romp in the rippling acqua-marine blue waves, with its shell covered white beaches, which are now enclosed with barbed wire.

As you start heading for the Ghat section, look out for the Silk Cotton trees, which stand out on the hill sides covered with deep pink or scarlet blooms. It's definitely photo op time, as the trees make a spectacular sight, covered with thick petalled, brilliantly coloured flowers. The trees play host to hundreds of sunbirds and parakeets, and that is why it is important to save the ghats for posterity, as they are some of the last bio-diversity hotspots left in India.

As our car sped through the Karnataka Ghat section, one is amazed at how dry, brown and leafless the whole jungle is. And then, as if a magic wand is waved, the scented jungles of the ghats in Goa, in contrast, embraced us in welcome. The trees on the Goa side, are full of young leaves in varying shades of a translucent green to a light pink and even a vibrant red. Just roll down your windows and take lungs full of the scented flowering Sal. Nowhere can one purchase the heady perfume of the ghats, which is a mix of the flowering trees and thick ferny undergrowth. Since it is March heading into April, the springs in the Ghats are rather sparse, though the ferns on the hill slopes, remain green and lush, unlike the Karnataka section which seems to be bone dry. It is a relief not to see the dumpers loaded with iron ore any more, gouging out the earth and killing off the tree cover, while covering the whole place in a film of fine, blood red dust.

Soon we are coasting past Canacona and Curtolim, before we arrive in the winding, old world lanes of Margaon. Stopping to take pictures, especially of the old fashioned temples and churches along the way, and the old crumbling homes is a must, around which the roads seem to have been laid. Crowds are making their way to an afternoon lenten church service, being sensibly held in the open air, taking into account the sweltering heat.

You know you are in Goa when the sudden flash of a brilliantly coloured dress, which is impossibly tight and form fitting, is spread over a matronly thick figure, swans into view. During this Lenten season, the mammas are heading to church, with a rosary clutched in hand, all set to say the knee breaking, energy sapping rosary or make the way-of-the-cross.







Related Articles
Editor's Picks Articles
Top Ten Articles
Previous Features
Site Map





Content copyright © 2023 by Marianne de Nazareth. All rights reserved.
This content was written by Marianne de Nazareth. If you wish to use this content in any manner, you need written permission. Contact Marianne de Nazareth for details.