How Many Coin Denominations Are Enough?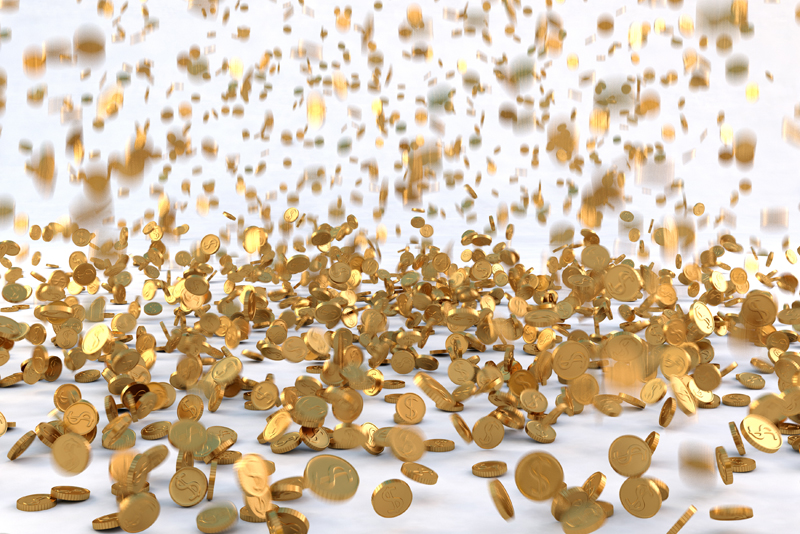 How many coin denominations does this country need to support the public's buying needs? The current coin denominations are the penny, nickel, quarter, half-dollar and the dollar. Much discussion has been had over the last year or so to eliminate the penny. Currently Canada has eliminated its version of a penny and has or will be eliminating its own paper dollar in favor of a dollar coin or something of that sort.

There have been several efforts by the U.S. Government to convince the public to use dollars coins more in favor of dollar bills. These efforts have not been very successful over the years. The Susan B. Anthony, the Sacagawea, and the current Presidential dollars are seldom seen in circulation. I can't recall the last time I received one of these coins in change for making a purchase.

Some folks think that the U.S. Mint only needs to make three coin denominations for circulation: the nickel, quarter, and dollar. Their view is that prices on wholesale and retail goods could still be rounded to the penny or cent or to the nearest nickel. This way the nickel or quarter would sum to any amount of change for a dollar.

Of course one major objection to this idea is that merchants are likely to devise various nefarious formulas to get an extra 2 cents out of you. Pretty much a given I would conclude. Of course the ones pushing for three coin denominations counter that competition would likely render such cheating to a minimum. They point to the fact that a gallon of gasoline has cost xxx.9 per gallon for years. For a gimmick, they say that merchants could display a big green "¢" to signify they round down all cents or a similar scheme.

Supposedly rounding is already, in use by various retailers. The transactional viability of nickels, quarters, and dollars is already established. The three coins are simple to distinguish by touch, weight or sight. Supposedly this would make reaching into your pocket or purse to make exact change easier with the elimination of pennies, dimes and half-dollars. To save costs an alternative metal composition for the nickel could be created.

My own view is that if it isn't "broken" leave it alone! A better solution would be to eliminate both paper currency and metal coinage altogether. according to a recent magazine article: "The only people who use cash are criminals and poor people!" Of course this really isn't my particular view. Things are working great the way they are. we don't need to change something just for the sake of change.



Related Articles
Editor's Picks Articles
Top Ten Articles
Previous Features
Site Map





Content copyright © 2022 by Gary Eggleston. All rights reserved.
This content was written by Gary Eggleston. If you wish to use this content in any manner, you need written permission. Contact Gary Eggleston for details.