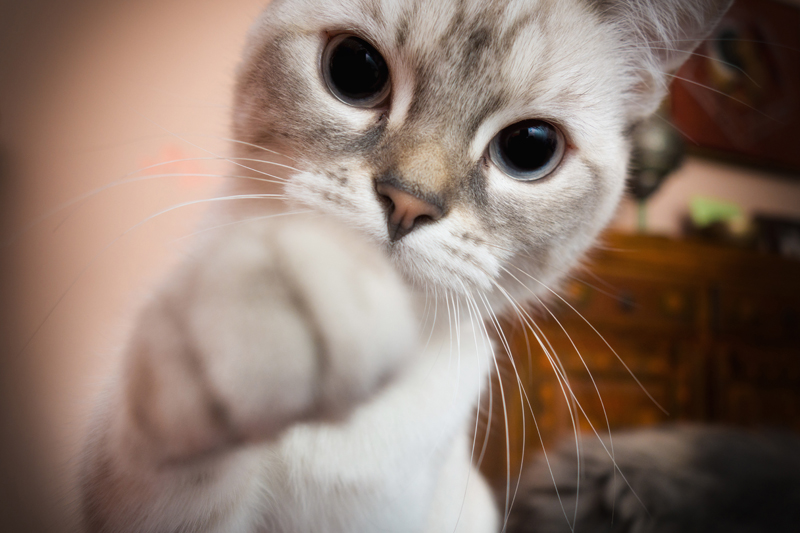 Someone is hijacking truck drivers as they travel the open roads and stealing their haul of goods. It's up to Brian, an undercover cop, to infiltrate the world of street racing, and find the culprits. But when he gets close to street racing powerhouse, Dominic Toretto, and his sister Mia, Brian may have to reconsider where his true loyalties lie. While watching this action packed caper, here are a few movie mistakes to look for.

· After Johnny Tran tries to get the information from Ted by making him drink oil, Ted's shirt is covered with it. But when Tran tells Ted to kiss his shoes, it cuts to a far rear view and his shirt is clean. It's soaked again in the close-up as Ted is crawling on the floor but just as he tries to kiss Tran's shoes, the shirt appears clean again. It's dirty on the back when Tran kicks him.

· Letty is at race wars and a guy is talking to her from the other car. The close-up of Letty shows she has a black seat cover/cushion over her seat and the passenger seat. The top comes up behind her head and there is a noticeable hole on the left side behind her neck. A few moments later, in the close-up when they're getting ready to race, the seat covers are gone and it's just the gray seats of the car.

· When Jesse gets ready to race at race wars, both his car and Tran's car (with 433 on the windshield) are at the starting line. Vince gets out to let Jesse in. But when Brian asks who he's racing, Tran pulls up in his car although he was already at the starting line! Also in this scene, when Tran roles the window down, he's wearing a black shirt with sleeves. He's still wearing it when he revs the engine. But just as the race starts, a close-up shows he's wearing a black tank top.

· CAUTION: May Contain Spoilers! When Brian is calling for help for Vince and Dom finally realizes he's a cop, Brian is holding the cell phone in his right hand. But when he gives his location, the close-up of him shows the phone in his left hand.

· CAUTION: May Contain Spoilers! Brian stops the car after he shoots Tran who was riding his motorcycle. Brian gets out of the car and you can hear him slam the door shut. But after he checks Tran and tells someone to call 911, he goes back to the car and the door is open.

"The Fast and the Furious" (2001) stars Vin Diesel, Paul Walker, Michelle Rodriguez, Jordana Brewster and Ted Levine. It runs 106 minutes and is rated PG-13 for violence, sexual content and language.

Get your copy of "The Fast and the Furious" here:




Related Articles
Editor's Picks Articles
Top Ten Articles
Previous Features
Site Map



Follow @IGMovieMistakes
Tweet



Content copyright © 2023 by Isla Grey. All rights reserved.
This content was written by Isla Grey. If you wish to use this content in any manner, you need written permission. Contact Isla Grey for details.