Vitamin B12 And Early Pregnancy Loss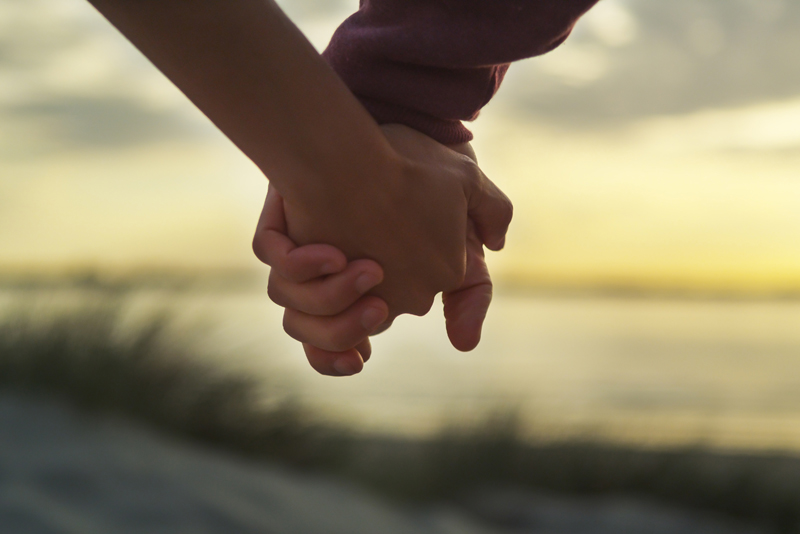 If you have experienced an early miscarriage or chemical pregnancy a test for vitamin B12 may be warranted to ensure that you are not running short of this vital fertility nutrient. Some women may be more likely to be deficient in vitamin B12 than others; following a vegetarian or vegan diet or prior surgery to remove all or part of the colon are known risks for vitamin B12 deficiency. Celiac disease and other conditions which can cause poor nutrient absorption may also trigger shortfalls. A number of studies have explored the links between lower serum levels of vitamin B12 and very early pregnancy loss and confirm that vitamin B12 is an important nutrient for sustaining early pregnancy.

In 2008, a German study (1) evaluated vitamin B12 levels in 43 women with unexplained recurrent miscarriage and 32 pregnant controls and discovered that vitamin B12 levels were significantly decreased in patients with recurrent losses (mean 197 pg/ml) when compared to controls (mean 300 pg/mL.).

"The results confirm low serum vitamin B12 in recurrent abortion patients..."

For reference, the accepted metric for diagnosing a vitamin B12 deficiency is a serum level below 200 pg/ml. An earlier French study (2) published in 2002 in the European Journal of Obstetrics, Gynecology and Reproductive Biology also examined the relationship between vitamin B12 deficiency and early recurrent pregnancy loss. Vitamin B12 levels were tested along with folate and homocysteine in 110 women with unexplained recurrent loss and in 96 women who had one or more children and no losses.

Ten of the women with recurrent losses were found to have low serum vitamin B12 levels versus just one woman in the control group and 50% of these women had raised homocysteine levels. Homocysteine is a toxic substance which can buld up in your blood when vitamin B12 levels are low. In the women with low serum vitamin B(12) levels 87.5% of the losses experienced were very early pregnancy failures which are often diagnosed as chemical pregnancies.

Subsequent to the assessment phase of this study, vitamin B(12) supplementation culminated in four normal pregnancies in five women. The researchers also performed an analysis of five studies which explored the links between serum B12 levels and early recurrent loss and confirmed that:

"...a significant relationship was found between ERA (early recurrent abortion) and Vitamin B(12) deficiency."

"Vitamin B(12) deficiency may be involved in ERA (early recurrent abortion). Vitamin B(12) assay should be done in ERA women whether or not hematological abnormalities are present."

A further Israeli study (3) published in the Journal of Reproductive Medicine, 2001 highlights the way in which homocysteine can elevate when vitamin B12 levels become lowered; if you are diagnosed with a vitamin B12 deficit it may be wise to get your homocysteine checked also.

In this study the obstetric histories of 14 women presenting with a history of vitamin B12 deficiency were analyzed. Collectively, the women experienced 11 pregnancy losses and varying lengths of infertility. The study concluded that:

"Hypercoagulability (excessive blood clotting) due to raised homocysteine levels may lead to fetal loss when vitamin B12 deficiency first develops. A more prolonged deficiency results in infertility by causing changes in ovulation or development of the ovum or changes leading to defective implantation."

A further French study (4) describes a case of recurrent early pregnancy loss triggered by vitamin B 12 deficiency and elevated homocysteine; subsequent to vitamin B12 supplementation the patient had a successful pregnancy. and the study concluded that:

"...vitamin B12 deficiency is one of the causes of recurrent pregnancy loss associated with HHcy (high homocysteine), and serum B12 should be measured systematically in this circumstance."

High homocysteine levels are often thought to be triggered by folic acid deficiencies and many clinicians overlook the role of vitamin B12 in keeping homocysteine at a fertility-friendly level. If you have experienced recurrent early losses or chemical pregnancies it may be time to take a peak at your vitamin B12 levels - and homocysteine - and ask your physician about supplementation if your values are low.

This article is intended for informational purposes only and is not a substitute for medical advice or diagnosis from a physician. You should consult your physician before taking any action based on this information.


References:

(1) Clin Chem Lab Med. 2008;46(9):1265-9. doi: 10.1515/CCLM.2008.247.
Low serum vitamin B12 is associated with recurrent pregnancy loss in Syrian women.
Hübner U, Alwan A, Jouma M, Tabbaa M, Schorr H, Herrmann W.

(2) Eur J Obstet Gynecol Reprod Biol. 2002 Sep 10;104(2):156-9.
Low Vitamin B(12) level as a risk factor for very early recurrent abortion.
Reznikoff-Etiévant MF, Zittoun J, Vaylet C, Pernet P, Milliez J.
(3) J Reprod Med. 2001 Mar;46(3):209-12.
Vitamin B12 deficiency, infertility and recurrent fetal loss.
Bennett M.

(4) Clin Chem Lab Med. 2003 Aug;41(8):1026-7.
Clinical B12 deficiency in one case of recurrent spontaneous pregnancy loss.
Candito M, Magnaldo S, Bayle J, Dor JF, Gillet Y, Bongain A, Van Obberghen E.



Related Articles
Editor's Picks Articles
Top Ten Articles
Previous Features
Site Map





Content copyright © 2023 by Hannah Calef. All rights reserved.
This content was written by Hannah Calef. If you wish to use this content in any manner, you need written permission. Contact Hannah Calef for details.