Chinese Red Date Congee Recipe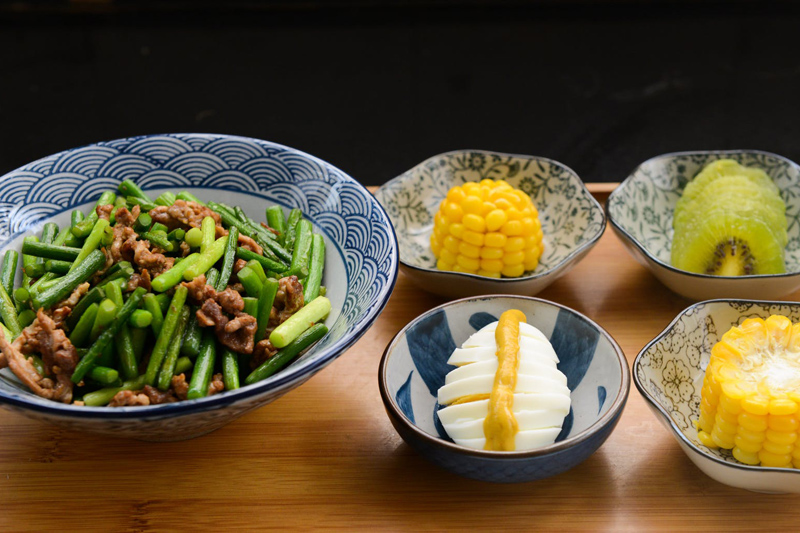 Congee is rice porridge that is often served for breakfast in China. This congee recipe is a sweet, thick textured congee that is made with Chinese red dates, which are also known as jujubes. These red dates can be found in most Asian grocery stores and are usually sold dried and seedless. Make sure to get the seedless ones for this recipe.
This congee also uses Chinese rock sugar, which is sometimes called "lump sugar," or "yellow lump sugar." This sugar is a crystallized sugar which is packaged in boxes, and when opened looks like medium sized rocks. This sugar is measured in grams, and can be broken into smaller pieces and weighed on a kitchen scale to achieve the desired amount. Like the Chinese red dates, rock sugar can usually be found in most Asian grocery stores. If you have trouble finding it you can simply use regular sugar as a substitute in this recipe.
To see a video on how to make this Chinese red date congee at home click
here.
¼ cup long grain white rice
2½ cups water
16 grams Chinese rock sugar (also called "lump sugar")
15 Chinese red dates (jujubes without pits (stones))
In a medium pot that has a tight fitting lid, add the rice, water and rock sugar and cover. Let this come to a boil. Although ¼ cup of rice may seem like a small amount, it will expand and make 2 generous servings of congee.


Once this mixture boils, uncover and stir until the lump of rock sugar dissolves completely.


When the sugar completely dissolves, recover the pot and turn the heat down to low. Then let this congee simmer for 45 minutes. Now if your pot has a vent hole, make sure that it is open so that steam is allowed to escape. If you do not have a vent hole on your pot, simply crack the lid just slightly to let a little steam out.


After 45 minutes remove the lid and add in the Chinese red dates. Stir them in thoroughly then recover and let it simmer for another 35 to 40 minutes, or until the congee becomes thick in texture. These red dates are added in later so that they don't become too soft in the final congee.


Once it becomes thick, remove it from the heat and serve. This makes 2 servings of sweet jujube congee, enjoy.


Related Articles
Editor's Picks Articles
Top Ten Articles
Previous Features
Site Map





Content copyright © 2023 by Lila Voo. All rights reserved.
This content was written by Lila Voo. If you wish to use this content in any manner, you need written permission. Contact Lila Voo for details.