Flying Geese - four at a time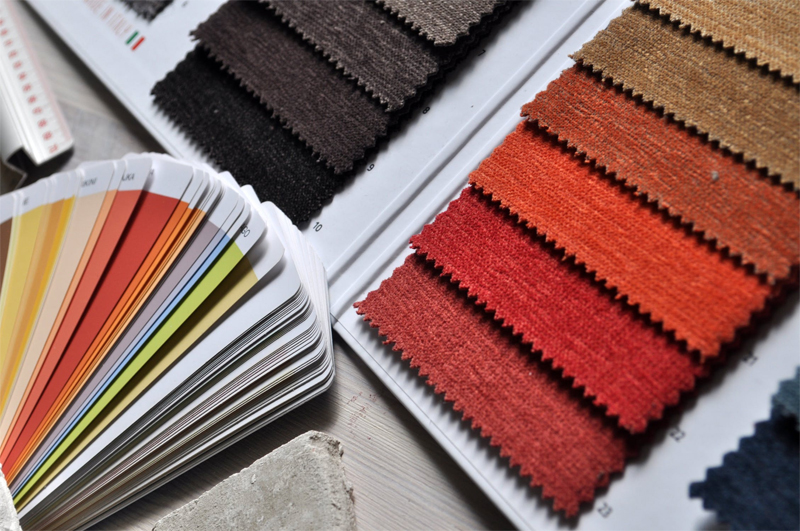 FLYING GEESE (Making 4 units in one go!!)
There are a number of different ways to make flying geese blocks, and this way is one of my favourite ways. With minimum fuss and effort, four flying geese blocks can be made using this technique. I also find that this technique is very accurate, and very little resizing is required.
These directions will make FOUR 2" x 4" Flying Geese units. (finished size)
Cutting Directions:
Cut FOUR squares 2 7/8" x 2 7/8" from the dark fabric that will be the (wings) smaller background triangles.
Cut ONE square 5 1/4" x 5 1/4" from the light fabric that will become the (body) triangle that is the large one in the centre of the unit.
Method:
1. With rights sides together, place small squares at opposite corners of the large square, align edges, and pin in place. (The corners of the small squares will overlap in the centre slightly).
2. Draw a straight line from corner to corner through the small squares.
3. Stitch an accurate 1/4" away from the line along both sides.
4. Cut the squares in half along the drawn line.
5. On each half, press the small triangles and the seam allowances away from the large triangle.
6. Position another small square at the corner of one large triangle, pin in place, and draw a diagonal line from corner to corner.
7. Again, sew a line of stitches 1/4" away from the line along both sides. Repeat for the second large triangle. Cut up the centre line.
FOUR FLYING GEESE FORMULA:
The following is the formula I use for determining the size for cutting the squares required for this method of Flying Geese.
To determine the cut size of the small triangles, measure the finished height of the large triangle patch and add 7/8".
To determine the cut size of the large squares, measure the finished base of the large triangle patch and add 1 1/4".


Related Articles
Editor's Picks Articles
Top Ten Articles
Previous Features
Site Map





Content copyright © 2022 by Judie Bellingham. All rights reserved.
This content was written by Judie Bellingham. If you wish to use this content in any manner, you need written permission. Contact Judie Bellingham for details.