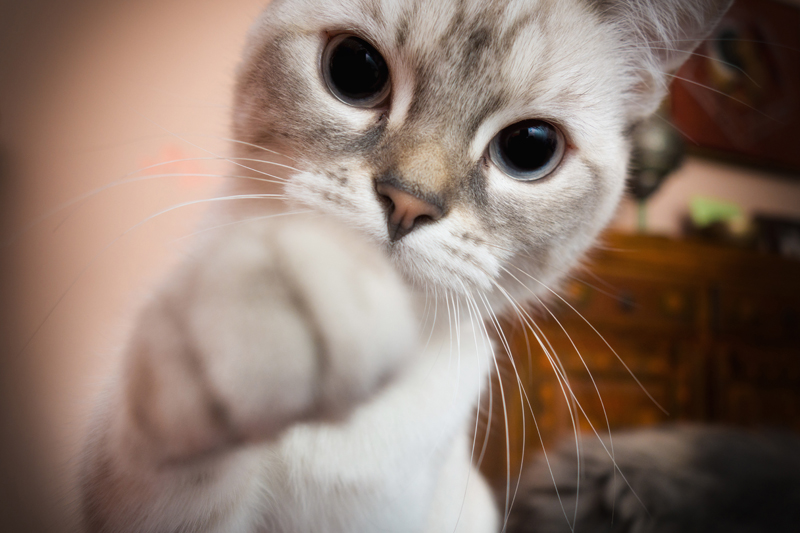 It's the role of a lifetime for Nina, a shy, introverted ballet dancer, when she's chosen to portray the dual role of the Swan Queen in an updated version of "Swan Lake". Her happiness quickly fades however, not only with constant dance practice but there's also the added pressure of a controlling mother, a new dancing rival and watching the slow descent of a former dancing star. The pressure begins to be too much when Nina, the perfect dancer for the role of the White Swan, slowly spirals into the darker world that embodies the Black Swan. Here are a few movie mistakes to look for while watching "Black Swan".

· Near the beginning of the movie in the dance studio, Nina and the others are putting on their make-up. The girl behind Nina, wearing white, is applying mascara. When Nina mentions the dancer who "danced into her fifties…", the girl in white answers "we know" and is shown in the mirror's reflection wiping her right eye with her right hand and holding the mascara in her left hand. The view cuts to a close-up of Nina and the girl in white is putting mascara on her right eye. She's still holding the mascara in her left hand. But when Lily runs in, the view of the girls shows she's holding the mascara with her right hand.

· Nina arrives home after being named the new Swan Queen. As she's out in the hallway, unlocking the door about to go in, her white scarf is around her neck. But when she walks in a moment later, her scar is off and can be seen over her left arm.

· When Thomas Leroy tells Nina and her partner to dance again during practice, Nina stops and asks if he has any corrections. The close-up view shows just the chain of Nina's necklace on her neck. It cuts to Thomas and then back to Nina and the charm on her necklace is now in front. The scene cuts to a far view of the two of them and then a close-up which shows just the chain again and no charm.

"Black Swan" (2010) stars Natalie Portman, Mila Kunis, Vincent Cassel, Barbara Hershey and Winona Ryder. It runs 108 minutes and is rated R for strong sexual content, disturbing violent images, language and some drug use.


Get your copy of "Black Swan" here:




Related Articles
Editor's Picks Articles
Top Ten Articles
Previous Features
Site Map



Follow @IGMovieMistakes
Tweet



Content copyright © 2022 by Isla Grey. All rights reserved.
This content was written by Isla Grey. If you wish to use this content in any manner, you need written permission. Contact Isla Grey for details.