Cotton VS Polycotton for Quilting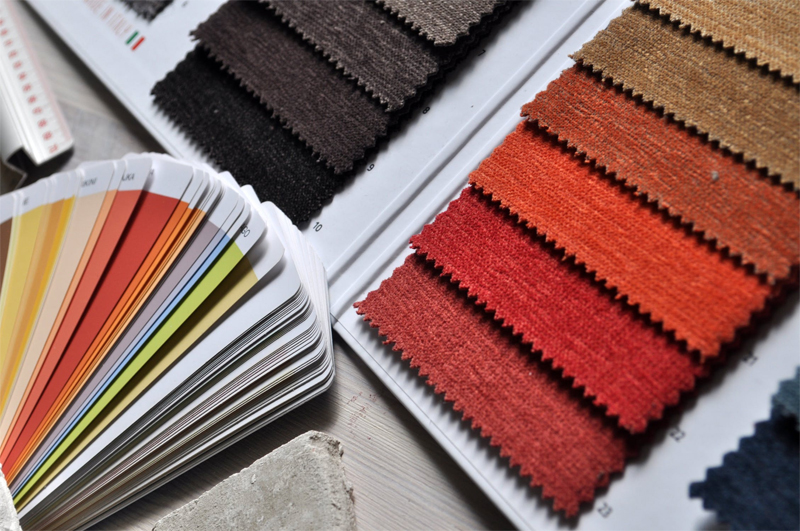 How do you tell if your fabric is pure cotton or polyester?
Back in 1976 when I first starting to quilt, the general mantra for quilt making was "making do". Quilts would be made of any leftover fabrics, regardless if the fabric was natural or manmade. Quilting originated as a home craft, using whatever left over or used cloth was available to provide warmth in the home in winter months and it has really only been in the last 50 years or so that quilts have been made for other reasons than purely for warmth and comfort.
My very first quilt, which thankfully I still own, was made of all my fabric off cuts from clothing that I made at the time – corduroy from skirts, knit material from T-shirts, polyester from blouses & skirts, seersucker from nighties and even the velvet that my "going away" outfit was made from.
Cotton fabrics were very difficult to obtain here in Australia so we had no alternative but to buy polyester fabrics. As our quilting skills have grown, the use of synthetic fabrics in our quilts can be an asset and a liability – it depends.
Generally speaking, most quilts that are made for the use of warmth and comfort and ease of washing are all made of good quality 100% cotton – a natural fibre. By using cotton on the quilt top, cotton on the quilt back, cotton batting and cotton thread – when washed the various fabrics used in the entire quilt will behave the same, and there's much less chance of uneven shrinking or misbehaviour under washing conditions.
With the advent of art quilts, more and more quilters and choosing fabrics for their quilts according to their color properties or perhaps their textural properties – and very little concern is left for type of fabric. Most of these art quilts will be made from smaller pieces, and therefore won't be subject to major stretching issues. Also, because it is an art quilt, it is possible to back unstable fabrics with stabilisers to avoid unruly stretching.
So, in the main, 100% cottons are preferred for traditional warmth and comfort quilts, and pretty much anything goes for Art Quilts and specialty quilts like Crazy Patchwork Quilts, or collages etc.
I am often asked how one can tell the difference between polyester and cotton. Visually and sensually, polyester will feel crisp and sort of plastic. There is a plastic burning smell with polyester when subject to hot ironing. Polyester doesn't crush like cotton, but doesn't hang as well as natural fibres such as cotton. Most significantly, polyester doesn't have much elasticity or stretch at all, so fudging with seams is difficult when using polyester or even a polycotton blend.
It is not recommended to use polyester cotton sheets for backing of quilts either. The polyester makes it difficult for the sewing machine needle to piece the weave, (as the denier is much heavier in polyester than cotton) and also polycotton makes the quilt slip over the machine surface. You'll find yourself fighting with it all the way.
The "burn test" is a fairly fool proof method for identifying different kinds of fabrics, whether the fabric you have is 100% cotton or a polycotton blend.
Cut a small square of the fabric you wish to test. Light a candle and using a pair of tongs or such like hold it over the candle and burn an edge.
It's recommended you do this either outside or over a sink or bath.
Those fabrics that are natural fabrics will burn with a light coloured smoke, and will smell very much like burning hair, and always leave an ashy deposit.
Synthetic fibres will burn creating a very black smoke and will smell like burning plastic or electrical wiring. Most importantly a shiny black charred edging will remain if polycotton has been burned.


Related Articles
Editor's Picks Articles
Top Ten Articles
Previous Features
Site Map





Content copyright © 2023 by Judie Bellingham. All rights reserved.
This content was written by Judie Bellingham. If you wish to use this content in any manner, you need written permission. Contact Judie Bellingham for details.