Aurora Borealis in Fairbanks, Alaska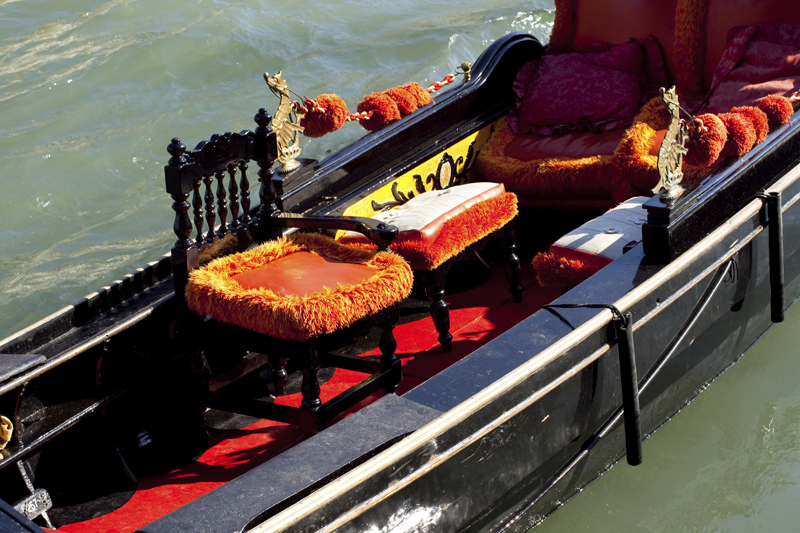 Pictures of the Aurora Borealis better known as the Northern Lights were the driving factor for us to visit Fairbanks, Alaska. Friends who had seen the sight could not stop raving about the wonder of the sensation of seeing Arctic skies crackle eerily with smoky blues, greens and reds. According to scientific data available, 2013 will be the high point, marking the end of a fiery eleven year cycle, when sunspots are particularly feisty, making for a big show in the Fairbanks sky for around 240 nights in this year. It is apparently one of the most romantic sights to enjoy with your loved one. Stretching from May to mid-August, day-light makes it too strong to see much, but by late summer the spectacular lights start to appear, and Fairbanks is definitely the place to be in.

In Fairbanks, go and discover the Gates of the Arctic which is the ultimate North American wilderness. Unbelievable, but this vast landscape does not have any roads or trails. Plus, visitors can discover pristine ecosystems where people have lived with the land for thousands of years. The wild rivers meander through glacier-carved valleys, caribou migrate along age-old trails, and endless summer light fades into aurora-lit night skies of winter. The Gates of the Arctic, remain virtually unchanged except marvelously only by the forces of nature. Alaska's Gates of the Arctic National Park, the northernmost park in the United States, and because of that, it sees few visitors and is a sanctuary for many animals, including caribou, musk-oxen, and more than 145 species of birds. Located in Alaska, the size is a mind boggling 8,500,000 acres and was only established recently in 1980.

The Gates of the Arctic protects much of the habitat of the western Arctic caribou. The area abounds in Grizzlies, wolves, wolverines, and foxes which also roam over the deserted land in search of food. Interestingly in this mammoth mountain kingdom, which is based in the northernmost reach of the Rockies, the summer sun does not set for 30 straight days.

During our trip there was no sight or sound or smell or feeling that even remotely hinted of humans and their vehicles. The experience was as if time had dropped away a million years and we were back in a primordial world. You can fly to Fairbanks or take an air taxi into the park. From Anaktuvuk Pass, you can hike into the park. But it's a long, hard walk into the interior.

Summer is the best time to visit. It is short, but days are very long and for a while temperatures may be relatively mild. However let me warn you that the weather here is highly unpredictable and one could get snow or rain in any month. Mosquitoes and gnats are bad in late June and July. But if you are looking for the awesome fall colours, they peak in mid-August at high elevations, and late August to early September at low elevations.

The Great Fairbanks Pub Paddle is an Alaskan original fun ride and great to experience, if you are into pubbling. This cherished local tradition takes you from Pioneer Park on down the Chena River to some of the town's best river-front pubs. Most folks kick off their pub paddle from Pioneer Park, where you can rent a boat of your choice from various outdoor rentals. The park's biggest attraction is the SS Nenana, an authentic stern-wheeler that once plied the Yukon River back in the Gold Rush days. There's also a show that re-visits Fairbanks colourful past, a Native Village Museum that gives a swift glimpse at authentic native Athabascan village life, among other stuff to see and do. Moon around all you like, as summer concerts are the norm here.

Nearly everybody finishes up their pub paddle at the Pump House. A national-historic site, this bar and grill is set in a converted pump house from the Gold Rush days and makes for a grand finale to your day on the river. You can also cruise the Chena River on the Riverboat Discovery on a three-hour stern-wheeler tour, head out of town to get wet at the Manley Hot Springs, or check out a 36,000-year-old bison at the University of Alaska's Museum of the North.
A well known place to stay is Ah, Rose Marie which is a B&B, in a homely Dutch-built cottage that takes its breakfasts very seriously, judging from the spread available. Foodies can also sample the traditional Athabascan cuisine at Taste of Alaska at the Morris Thompson Cultural & Visitors Center.

So! quickly make up your mind, as we are into June, to witness the light show which is the best, back in Fairbanks.



Related Articles
Editor's Picks Articles
Top Ten Articles
Previous Features
Site Map





Content copyright © 2022 by Marianne de Nazareth. All rights reserved.
This content was written by Marianne de Nazareth. If you wish to use this content in any manner, you need written permission. Contact Marianne de Nazareth for details.