Untouched splendour of Northern Maine,USA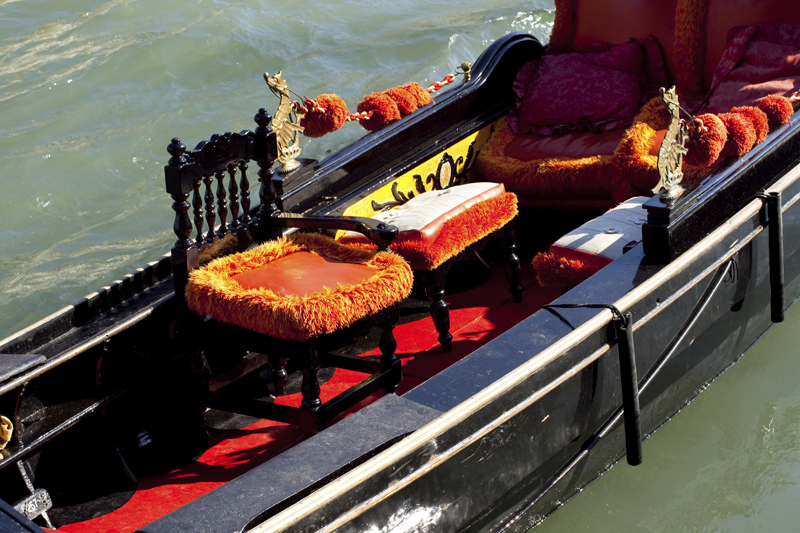 Wild Moose sightings, white water rafting down the foaming and frothing Kennebec, and epic hiking trails through spectacular scenery. No, no, its not the Rockies that we're talking about, but Maine. For the adventure seeker, Maine isn't only lobster rolls, legendary lighthouses and rocky shorelines. There is a woody interior, on the top half of the Maine 'thumb' reaching north to the Canadian border, which makes for an unforgettable wilderness adventure.

The Appalachian Trail in Northern Maine, begins and ends atop Mt Katahdin, which literally means 'Mt Great Mountain' in Baxter State Park, which boasts of 200,000 acres of lakes and mountains. One can only camp in Baxter, though a good Bed & Breakfast nearby is the Greenville Inn on Moosehead Lake, which was originally a century-old lumber baron's home.

Sitting in the heart of Maine with Mt. Katahdin as its crown jewel, Baxter State Park opens its arms wide to adventurous lovers of the outdoors. One can experience thrilling hikes, climbs, and other recreational activities in the environs of the park. The park contains numerous mountain peaks, but, Baxter's two most notable clusters are the peaks surrounding the Katahdin masstif and a cluster of peaks in the northern part of the park which consist of the Traveler Range.

Maine rock climbing is the best on the face of Mt. Katahdin. Baxter State Park offers some of the most remote and challenging rock (technical) climbing in the US. Climbers can find any type of climbing to test themselves, from bouldering to multi-pitch climbs.

Its hiking trails are the true spirit of Baxter State Park, which boasts more than 200 miles of trails in some of the wildest and most breathtaking terrain in New England. While wandering through the park's forested areas, hikers often cross paths with wildlife both large likemoose, bear, deer and small like otters, muskrats, woodchucks, snowshoe hare, even a flying squirrel. One can choose trails by your ability level - from an easy hike up to Big and Little Niagara Falls to the strenuous all-day climb to Baxter Peak. There is something at Baxter to stimulate and challenge every visitor.

Close to Baxter, is Moosehead Lake, which is home to a 99-year-old steamboat , and the source of the Kennebec River, with great rafting opportunities at the Forks. Further up to the north in remote Aroostook County, the miles of old rail tracks, have been transformed into bike trails, and one can enjoy multi-day canoe trips where one can paddle right up to the Canadian border.

Moosehead is the largest of the state's many lakes, covering an area of 120 square miles. Lying at an elevation of 1,023 feet , it is dotted with numerous islands, the largest of which is Sugar Island. The lake is the source of the Kennebec River and when viewed from Mount Kineo on its eastern shore, supposedly resembles the head of a moose. It's irregularly shaped shoreline has numerous sheltered coves for fishing and recreation and Greenville, on its southern end, is a summer resort and seaplane station.

And then, don't go away without sampling a true blue Maine Lobster Roll. In the last five years the Lobster roll has become an incredibly trendy food item, said Steve Kingston, the genial owner of the Clam Shack, a lobster-roll institution in Kennebunk, Maine. Today it is a national culinary fascination, in menus, all over the country. So what is this Lobster Roll you ask? A Lobster Roll is a hot dog bun stuffed with cooked lobster meat, and dressed with a bit of mayonnaise. The lobster can be served au naturel, or dressed up with mayo or butter and some lettuce leaves. The addition of celery, onion, and a sprinkling of herbs are also advised if you like a bit of spice.

Take the trip to Maine and come back fresh with an added zing to your relationship!



Related Articles
Editor's Picks Articles
Top Ten Articles
Previous Features
Site Map





Content copyright © 2023 by Marianne de Nazareth. All rights reserved.
This content was written by Marianne de Nazareth. If you wish to use this content in any manner, you need written permission. Contact Marianne de Nazareth for details.