1916 Quarter Is A Key Date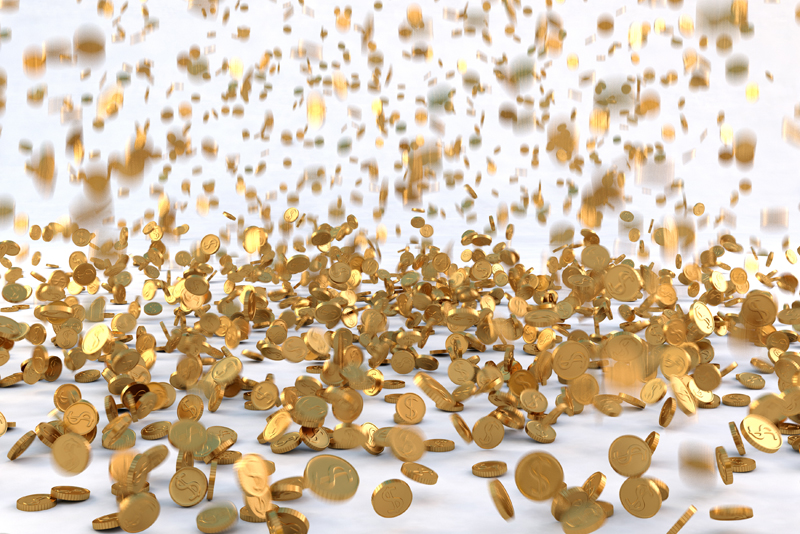 A slot in a Whitman folder has the space for a certain 1916 quarter filled in with the circular part and had it marked "rare." Today this decision could easily be disputed that the 1916 Standing Liberty quarter is really rare. The 1916 Liberty Head quarter is one of the key coins of the 20th century. To give Whitman their due, they weren't exactly incorrect in their decision.

The collectors who bought one of these Whitman folders in 1959 were looking to collect coins from those in circulation. Given this fact, the 1916 Standing Liberty quarter would be rare indeed. The opportunity to find one in circulation were between slim and none. Another fact to keep in mind is that its mintage was only 52,000 coins, rather low for most coins.

Of course most low quarter mintages were around 1 million pieces and stayed that way for many years. Other examples are the 1932-D and 1932-S Washington quarters. Both of their mintage numbers are at less than half a million pieces. Thus this does put the 1916 Standing Liberty in the very low range for mintage numbers.

Even with its mintage of 52,000 pieces, it was not the lowest mintage for the period of 1910-1920. the 1913-S had an even lower mintage of 40,000. The 1913-S featured the Barber design and is generally worth less in the various grades than a 19166 Standing Liberty quarter. Of course the reasons for the low mintage isn't very obvious. There were 1916 and 1916-D Barber quarters in circulation.

The Standing Liberty quarter didn't appear until the latter part of the year. This is one factor that limited its mintage numbers. By mid 1917 the design of 1916 was modified. Chain mail was added to cover the bare breast of Miss Liberty. Three stars were placed under the eagle on the reverse side. This makes the 1916 and some 1917 pieces one type while later pieces are of another type.

While there probably aren't that many collectors of Standing Liberty quarters, the 1916 Standing Liberty still commands some impressive prices. As a first year issue, many of the 1916's would have likely been saved in somewhat greater quantities than would normally be expected.

Whatever price one of these key coins commands, there is no doubt that the 1916 Standing Liberty quarter is a tough coin. It will have a permanent spot on the list of most important coins.



Related Articles
Editor's Picks Articles
Top Ten Articles
Previous Features
Site Map





Content copyright © 2022 by Gary Eggleston. All rights reserved.
This content was written by Gary Eggleston. If you wish to use this content in any manner, you need written permission. Contact Gary Eggleston for details.