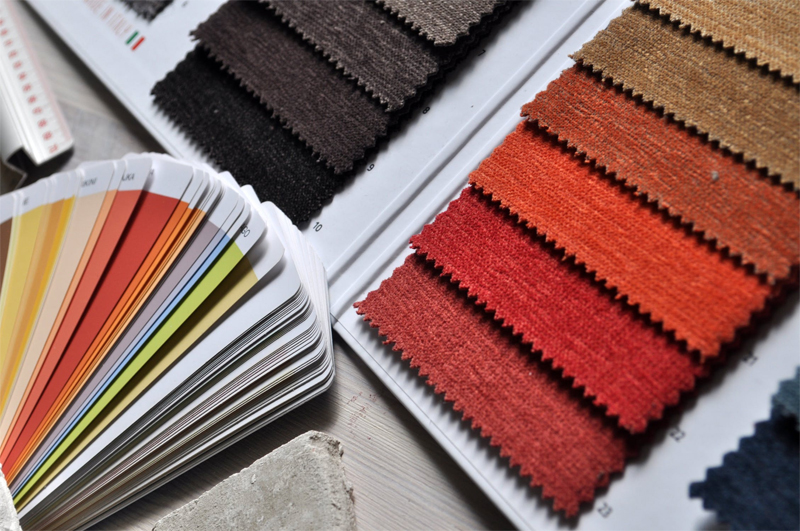 We all collect fabric – if you're a quilter - that's a given. We often buy certain fabric that we can't possibly bring ourselves to cut into – and so it goes into our "collection" of precious fabrics. But what if sometime down the track you decide that you'd like to use it in a quilt? Will that fabric still be in good condition to put into a quilt?
I had this question posed to me by a reader recently and I decided to answer with an article, so everyone can benefit. I guess there are two considerations to make when deciding to use old or outdated fabrics in your quilts. The first consideration is the physical condition of the fabric; the second is the pattern use by date. So let's explore the first consideration – fabric condition.
If you have purchased good quality patchwork fabric, and have stored it in a darkened space, there's every chance that it's going to be in pretty good condition.
Good quality fabric is usually a dearer fabric, it usually has a high thread count (I'll explain in a minute) and will be soft to handle with no irregularities in the fibres. The thread count is not often noted on patchwork fabric, but a simple way to ascertain if the fabric has a high or low thread count is to put it up to the light. If the fabric is easy to see through then it probably has a low thread count and is of poorer quality. Good fabric will have a higher thread count. Good quality fabric is usually printed very expertly, without any flaws.
Poor quality patchwork fabric is usually cheaper, and as mentioned before, usually has a very low thread count. It will also have duller colours and will be poorly printed. Cheaper fabric also shrinks and fades far more than quality fabric and does not always have colour fast dyes.
One other consideration is whether the fabric has faded whilst being stored. Even if you've folded your fabric and it has been sitting under other fabrics, in a cupboard, there will be a certain amount of fading taking place over time. The fabrics don't need to be exposed to daylight – fabrics fade just as much when exposed to fluoro lighting.
I would suggest you take your fabric out and unfold it and check carefully that there are no tell tale lightness on the fold lines of your fabric. Wash you fabric and then dry it in the shade. Check in natural daylight that there are no fading lines, or that there are no moth holes or the like.
The second consideration, mentioned previously, is the "use by date" of the pattern on your fabric. Some fabrics do have a use by date – especially the "popular fabrics" that come and go like seasonal clothing fashions.
Remember sunflowers? Or Pansies? Or chickens? All these fabrics were terribly popular once, but are now seen as very passé and out of date. Even if your chosen fabric is one of these out of date fabrics, you can still use it.
I recommend that you purchase modern today type fabrics for at least one third of the fabric requirements – that way your quilt will have an overall modern look.
Patchwork fabric is an investment – and it pays to purchase good quality fabric so that you can use your fabric at some time in the future.


Related Articles
Editor's Picks Articles
Top Ten Articles
Previous Features
Site Map





Content copyright © 2022 by Judie Bellingham. All rights reserved.
This content was written by Judie Bellingham. If you wish to use this content in any manner, you need written permission. Contact Judie Bellingham for details.