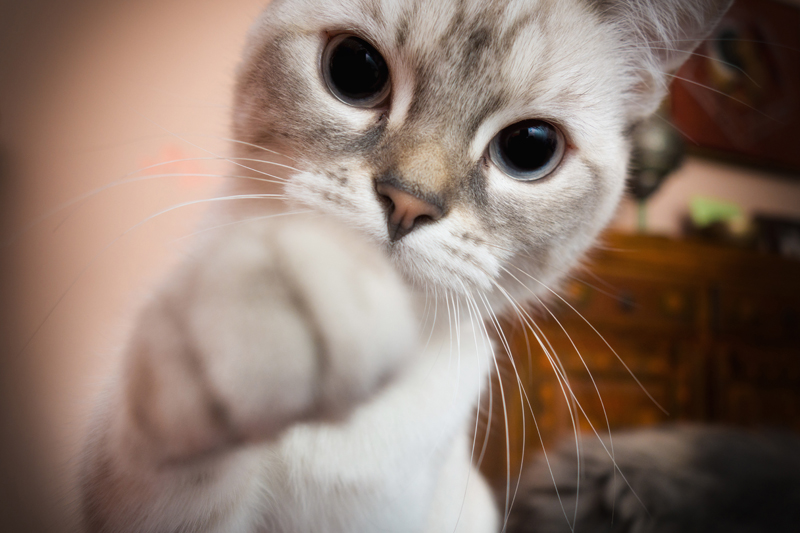 Rose and her brother, Sam, are missionaries in a small village in Africa during the onset of World War II. When Sam is killed, Rose has no choice but to flee for her life, her only hope is the scruffy, grumpy Charlie Allnut who is captain of the dilapidated African Queen. But their escape won't be easy when they come across the Louisa, a German warship. Here are a few movie mistakes to look for while watching the classic film "African Queen".

· Near the beginning, Rose and her brother are living in the village. She and Sam kneel to pray and Sam's coat is unbuttoned. In the next view of him when the villagers yell "warriors are coming", his coat is buttoned.

· Rose goes into Sam's room to help him get off the floor. There is no washcloth hanging off the side of the table. But, when she helps him into bed, there is suddenly one there for her to use.

· When Rose is asking Charlie about which side of the river Shona is on, a close-up view of her shows that she's holding the boat's steering rod with her right hand. It cuts to a far view and she's holding it with both hands.

· When Rose calls Charlie a coward, Charlie's handkerchief changes position around his neck. At first it's close against his neck but when he stands up to face her, it's pulled out, over the right side of his shirt collar.

· During a storm, a close-up of the furnace on the African Queen shows water from the downpour extinguish the fire inside it. A few moments later, when Charlie runs to get the life preserver, a quick look to his right shows the fire is still lit.

· Rose and Charlie are arguing over who is going to sail the African Queen loaded with the torpedoes at the Louisa. When Rose says "it's settled, we'll go together", she walks off. Charlie says "no you won't, you'll wait for me on the east shore". It cuts to a view of both of them and he has a cigar in his mouth that wasn't there before!

"The African Queen" (1951) stars Humphrey Bogart and Katharine Hepburn. It runs 105 minutes and is rated PG for thematic elements, some violence and smoking.


Get your copy of "The African Queen" here:




Related Articles
Editor's Picks Articles
Top Ten Articles
Previous Features
Site Map



Follow @IGMovieMistakes
Tweet



Content copyright © 2022 by Isla Grey. All rights reserved.
This content was written by Isla Grey. If you wish to use this content in any manner, you need written permission. Contact Isla Grey for details.