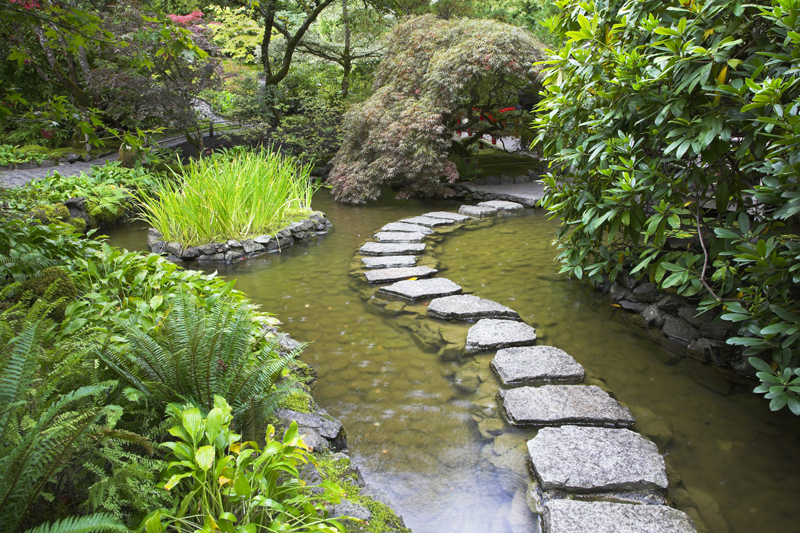 For those wishing to create a sustainable low maintenance landscape, a meadow is a very good choice.

Hardy plants are the best choice of all for most meadows. Though annual wildflowers can be used, these will generally require somewhat more maintenance than perennials.

Select plants that are suited to your local climate and growing conditions. Meadows are often planted with native wildflowers and native grasses. The flowers will generally attract native pollinators, such as hummingbirds, butterflies, and native bees.

In general it looks more natural to plant a large number of each plant in a natural drift. This is the informal natural look that forms quite a contrast to planting things in straight rows and geometric blocks. Nature does things in gentle, natural curves, and that is the best approach we can take when creating meadows.

For best results, use transplants whenever possible instead of seeds. These plants will usually become established quicker than if you just sprinkle wildflower seeds.

If you plan on planting seeds, prepare the soil well. Be sure and remove all the weeds from the area. When using transplants, it need not be necessary to till the soil unless the soil needs amended or the area is terribly weedy. I prefer to do sheet composting and just dig a hole for each transplant rather than till the whole area. Tilling will likely bring weed seeds to the soil surface, which will then germinate. Once all the transplants are in place, I like to apply a natural mulch.

If you're using seed it is particularly essential to weed and water on a regular basis. Otherwise, the seedlings can be crowded out by the weeds. They will dry out if they aren't watered regularly. Depending on the climate and temperature, it may be necessary to water the seeded area several times a week. On the other hand, transplants will only require watering about once a week. In any case, the seedlings or transplants will need watered on a regular basis until they're well established.

Once the meadow planting is lush and well established, less care is required. An occasional weeding is probably called for, especially if pernicious weed species begin to sprout. Assuming hardy native species are used, the meadow should thrive and bloom for years to come.



Related Articles
Editor's Picks Articles
Top Ten Articles
Previous Features
Site Map





Content copyright © 2023 by Connie Krochmal. All rights reserved.
This content was written by Connie Krochmal. If you wish to use this content in any manner, you need written permission. Contact Connie Krochmal for details.