Ciao Bella, breathtaking Italy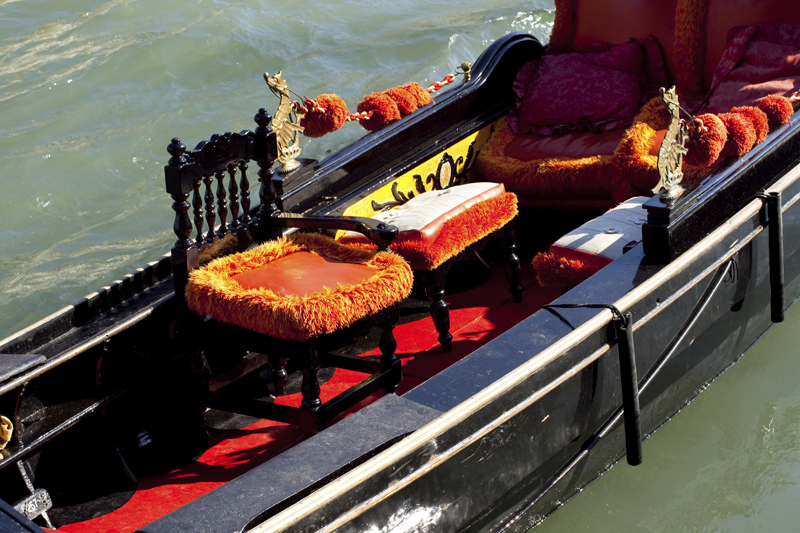 Italy has arguably the world's most beautiful cities, the most inspiring cultural treasures, and magnificent scenery. After our visit there I strongly feel that nowhere else in the world will you find a bigger concentration of beauty Our visits included romantic Venice, Florence and Rome with their varied architecture. While travelling by train through the natural masterpiece that is Tuscany we fell in love with its rolling hills, vineyards and snow-peaked mountains. And then finally for the art lover, there's the perfect naturalist painting that is the Amalfi Coast or Lake Maggiore and the Alps and you get the sense that no country on the planet, offers as much beauty anywhere, as Italy does!

Again arguably,among those who've visited it in person, the conclusion is unanimous: Venice is the most beautiful city in the world, and the only one that can truly be described as unique. Each building is a work of art, with their beauty enhanced in the reflections on the canals that criss -cross the city. We jointly sucked in our breath at this fascinating and breathtaking city which evoked the feeling of entering the setting of a real-life fairy tale. To us romantics sitting in the Piazza San Marco sipping our glasses of wine with the pigeons at our feet, no other city could compare to, the romantic beauty of Venice.

In every corner of Florence we could savour Michelangelo and Machiavelli, Donatello and Dante, the Renaissance and romance, breathtaking at every turn. A showcase of art and architecture, Florence is one of the world's greatest artistic capitals, with statues, sculptures, historic churches and palaces adorning the streets. We gaped at every turn looking up and around tinkling fountains stcked with statues, even the corners of buildings were adorned with a little statuette. But this is not an austere historical city stopped in time. Alongside the art galleries and beautiful piazzas are fine boutiques, designer shops, and lively cafes. A great place for a romantic few days spent together.

The mind boggling heritage and extraordinary art have its visitors gaping, but it is also one of the most aesthetically pleasing cities in Europe. Walk around and take in its views from its bridges and street life, we have memories of enjoying a gelato in the shadow of the grand Duomo.

Remember it is impossible to see all of the artistic treasures of Florence in just one visit. Take your time, visit the Duomo and the Michaelangelo's David in the Uffizi Gallery, and dedicate your remaining moments to exploring the back streets seeking out your favourite restaurant, bar, or irresistible shop.We bought exquisite paintings to carry home with us rolled up carefully in our back packs to frame, as memories of the city.

Then there is remarkable Rome, which comes across strongly as a vast outdoor museum recalling 3000 years of the history of Western Civilization. Happily though its ancient monuments and art treasures are what attract most visitors, the city also dazzles with the life in its beautiful piazzas filled with charming cafés and amazing bistros.

As the legend goes, Italians are supposedly lazy and Rome's image was way-too-relaxed,bordering on boring. Today, Rome's local life is now as big an attraction as its wealth of mesmerizing antiquity. Trastevere, Campo dei Fiore, and Testaccio attract young and hip crowds, and there is a thriving forward-thinking artistic community. Trendy new shops, restaurants, and contemporary cultural attractions remind you that this is a city of the present and future, as much as it is of the past.

Finally in Italy the Amalfi coast and Naples is also the gateway to some of the continent's most beautiful scenery. Looking at the Amalfi Coast or the island of Capri is like seeing a beautiful painting come alive, and is the perfect complement to a stay in the frenetic city of Naples or find time to make a visit to the fascinating ruins of Pompeii.

Soak up the atmosphere at any of these places, admiring the spectacular cliff-side villages, the deep blue sea, or the majesty of the Vesuvius volcano. Have a pizza where it was originally made, and experience some of Italy's finest hotels and restaurants on the coast.

Naples and its surroundings are the very soul of Italy and the perfect escape that provides both urban excitement and sophisticated seclusion, for that romantic holiday in Italy.



Related Articles
Editor's Picks Articles
Top Ten Articles
Previous Features
Site Map





Content copyright © 2022 by Marianne de Nazareth. All rights reserved.
This content was written by Marianne de Nazareth. If you wish to use this content in any manner, you need written permission. Contact Marianne de Nazareth for details.