Searching For Dime Sleepers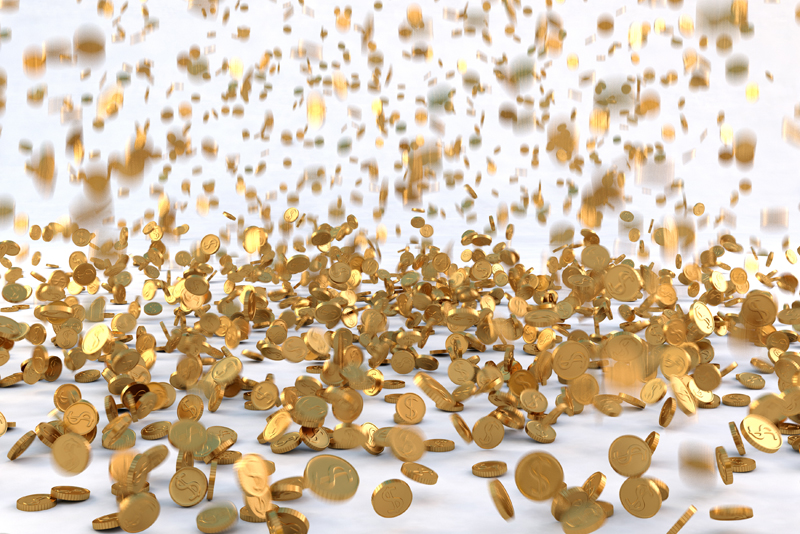 Over the years there have been many arguments and debates over whether dimes and quarters represent the last true working coins in U.S. small change. The arguments typically center around whether cents and nickels are simply too small to make a real difference when it comes to any real purchasing power. Of course the arguments also try to make a case that half dollars and dollar coins have no impact either. But that is not the subject of this particular article.

To add more fuel to these arguments, you have the fact that it costs more than the face value of a penny or a nickel to make each coin. So the arguments go on to make the case that this only leaves the quarter and the dime to be the workhorses of pocket change for small change transactions. By this logic there should be enough dimes in circulation today that any collector should be able to build a real "best of the best" set whether it be dimes or quarters.

And if there are plenty of any coin in circulation, logic would dictate that there should be plenty of sleepers out there that would be fun to collect. Using this method and logic on dimes ought to lead to some interesting highs and lows. As any collector should know, there are several dime series to choose from. Of course the earlier dime series will cost a bit more to collect than any of the newer dime series. Here are the dime series to choose from:

• Roosevelt dime--The Roosevelt dime series really has no rare dates or mintmarks within it. Perhaps the closest thing to a rarity in this series is the 1946-S dime. Here you might turn your attention to finding the best "proof" dime possible.
• Mercury dime--This dime series was issued from 1916 to 1945. A known rarity in this series is the 1916-D. The original designer of this diem probably never imagined how popular this dime design would become. Possible sleepers might be the 1921, 1921-D, 1926-S, 1930-S, and the 1931-6 and 1931-S.
• Barber dimes--These dimes represent an older series which means the prices for one of these dimes is going to be higher than for any of the newer series. Some of the New Orleans and the Philadelphia issues might yield some sleepers.

• Seated Liberty dime--This dime was issued from 1837-1891. There are five major varieties of this series and a host of years when the production numbers were low. Many possible sleepers here.
• Capped Bust dime--These dimes were issued from 1809-1837. It won't take a rocket scientist to figure out that there aren't many inexpensive specimens in existence. These dimes are too old to have survived through the many rough economic times not to have been melted down for their silver content. The possible sleeper in this series is the 1830.
• Draped Bust dime--This is the earliest U.S. dime. It was authorized by Congress in 1792 but didn't see production till 1796. Needless to say the mintage amounts were very low as in nothing over 35,000 pieces until around 1805.



Related Articles
Editor's Picks Articles
Top Ten Articles
Previous Features
Site Map





Content copyright © 2022 by Gary Eggleston. All rights reserved.
This content was written by Gary Eggleston. If you wish to use this content in any manner, you need written permission. Contact Gary Eggleston for details.