Should Our Currency Be Revalued?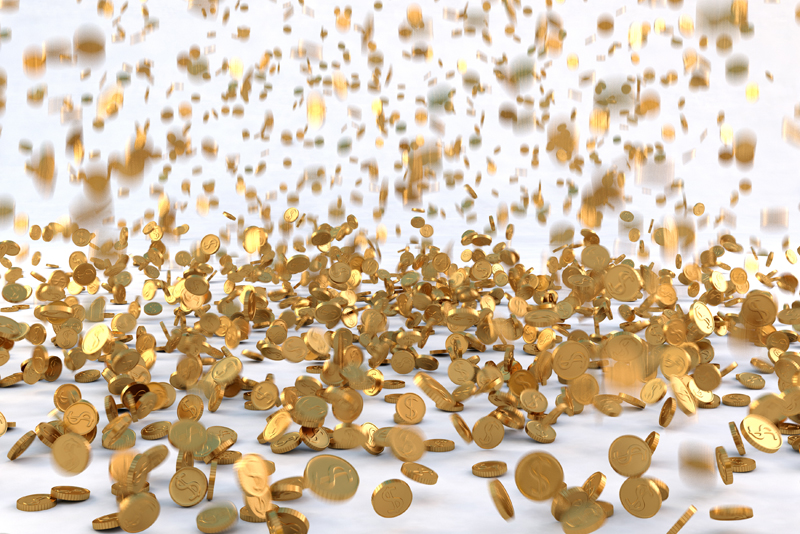 An editorial in a major weekly coin periodical advocates the need to revalue our currency. The article points out the fact that many major countries have revalued their money over the years while we have not significantly changed ours in over 200 years. A few oddball coin denominations have been tried an abandoned. We do not have half-cents today or a 20 cent coin but the basic denominations we started out with are currently intact.

Revaluing our present coinage denominations will make them obsolete and perhaps more collectible. But my main question is do we really need to take this drastic step just because most other countries have found it necessary to devalue their currency. Yes I used the word devalue. Countries seldom find the necessity to revalue their currency to make it possible for the users to purchase more goods and services. Revaluation comes about mainly because the currency is losing its "REAL" value.

All currencies around today are what can be referred to as "fiat" money. Fiat money is backed by nothing but the word of the issuing government and the dollar is no exception to this rule. Any kind of a gold standard was abandoned many years ago. Every known fiat currency has become worthless, to my knowledge there is no exception to this rule. The issuing government keeps printing and issuing more money to the point it become totally worthless.

I am not going to give you an economics lesson here as there are many sources online to educate yourself on the pros and cons of a gold backed money system. The author of this editorial seems to have a creative way of trying to make a worthless dollar appear to have the purchasing power it may have had a hundred years ago. One only needs to study the hyperinflation of post World War ! Germany to see the main problem with any fiat money system.
One of the author's great ideas is to revalue the dollar so that the current minimum wage of say $8.50 per hour could be dropped down to 85 cents per hour making it look like you have so much more purchasing power. It is only another game of smoke and mirrors to use a metaphor.

The reality is that you will not be any better off financially, you will only have a false sense of security. I suppose the only thing that has kept our dollar from collapsing totally is that people still have some confidence in our government. Don't expect this to last too much longer.

One major reason he proposes for devaluation is that it would eliminate counterfeit money by changing everything. Drug dealers would take a hit because they probably wouldn't bother converting their old currency in for a newer issue and anybody with an offshore account would be screwed too.

I doubt the author has really factored in how much it would cost to replace all of the coinage and paper currency in circulation or how much it would supposedly save over an unknown number of years. I think the only thing this half-baked idea will do is camouflage the real reasons why our money is basically worthless.



Related Articles
Editor's Picks Articles
Top Ten Articles
Previous Features
Site Map





Content copyright © 2022 by Gary Eggleston. All rights reserved.
This content was written by Gary Eggleston. If you wish to use this content in any manner, you need written permission. Contact Gary Eggleston for details.