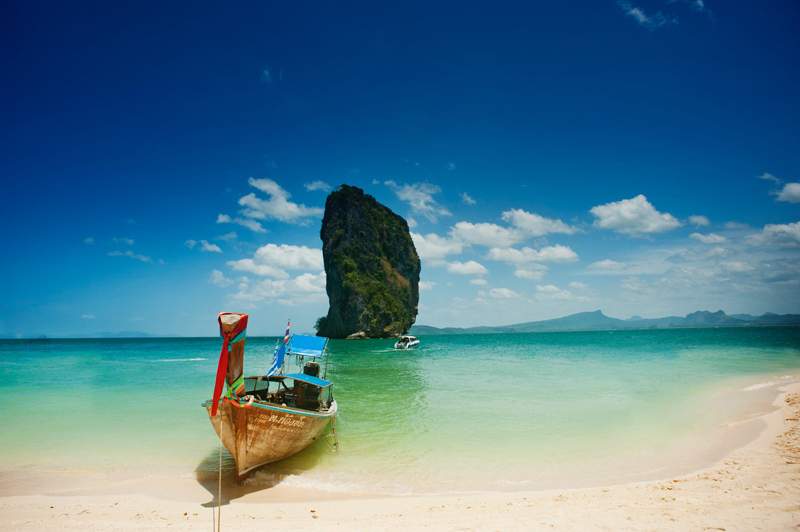 The Magnificent Islands of Archipelago

Indonesia, a country in Southeast Asia, known to naturalists and anthropologists as the Archipelago, a huge storehouse of biological wonders and ethnic curiosities. The Indonesian landscape boasts a breathtaking variety, blue-grey volcanoes, green rice fields, blue seas, glittering white beaches, coral reefs, and unexplored rainforests. The potential for exploration seems infinite as visitors make their own discoveries throughout the archipelago. This is the land of Java Man, Krakatau, Borobudur, Batik, Bali, Komodo and the 'Stone Age' tribes of Papua, all take their different places in the abundance islands of Indonesia.

Location and Population
Located between the Indian and Pacific Oceans, between the continents of Asia and Australia, Indonesia is the world's largest - more than 17,000 islands scattered across 3,200 miles of tropical seas.
It is the world's fourth most populous country with over than 230 million people with hundreds of distinct native ethnic and linguistic.

Climate
All of the islands in the archipelago lie within the tropical zone with temperatures ranging between 21 and 33 degrees Centigrade. Average humidity is 60-90%.

Language
The official language is Indonesian but English is widely understood particularly in Jakarta, Bali and other big cities.

Religion
Indonesia is the world's largest Muslim nation but the government officially acknowledges Christian, Hinduism, Buddhism and Confucianism.

Travel in Indonesia
All foreign visitors to Indonesia must have a valid passport, visa and a return ticket. You can apply for visa at Indonesian Embassy or Consulate in your home country. An airport tax of Rp.150,000 is levied by airports for departing passengers on international flights and Rp. 25,000 for domestic routes. Most hotels add a 20% for service charge and tax. In restaurants, a tip of 5 to 10% is appropriate depending on the service provided.
Travel services and facilities are numerous and rapidly improving. Daily air transports have brought all the islands within a few hours reach of each other. Every major city has many first-class hotels with superb facilities and service. Language is no longer a problem as more and more Indonesian can speak English moderately and they are very helpful to guide or assist you in your travel.

Favorite Destination
Indonesia is not simply a tropical paradise inhabited by smiling friendly people, but it is the only nation on earth which spans such a broad spectrum of world history and human civilization, from its ancient Hindu temples to its modern hotels, from the Stone Age lifestyle by some tribes in Papua to the modern metropolis of Jakarta.

Bali
As one of Indonesian islands, Bali has been the most favorite destination for local and international tourists. Bali is, in many ways a masterpiece of nature, blend with art, religious belief, warm and friendly people, it is magical for tourists to come back. Months of uninterrupted tropical sunshine with spectacular beaches in Kuta, Sanur and Nusa Dua are the favorite places for family holidays and paradise-seekers. A variety of water sports available, such as parasailing, jet skiing, banana boats, surfing, swimming or just plain sunbathing.

For those who love art and tranquility, Ubud is offering a place of peace and serenity. Although Ubud's main street is now full with shops selling all paintings, carvings but the surrounding villages and countryside are still as charming as ever. Artists have flourished in Ubud since 1930 and many well-known artists have homes and galleries in Ubud, like the late I Gusti Nyoman Lempad and Antonio Blanco. But the best work of art in Ubud is the countryside, and you can enjoy the surrounding on foot. Take a walk early in the morning or late afternoon to any neighboring villages and admire the view.



Related Articles
Editor's Picks Articles
Top Ten Articles
Previous Features
Site Map





Content copyright © 2023 by Hanny Suriadi. All rights reserved.
This content was written by Hanny Suriadi. If you wish to use this content in any manner, you need written permission. Contact Hanny Suriadi for details.