Entering a Quilt in a Quilt Show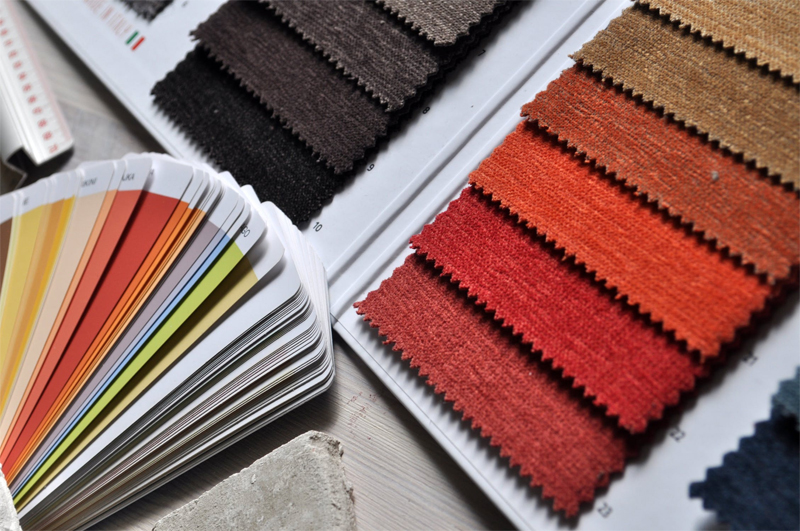 So you've finally decided to enter a quilt into a quilt show. Wow, that's a giant leap for most, but a very rewarding one. Seeing your quilt hanging amongst many other quilts can give you a great lift of confidence. Most quilters consider their quilts not to be up to scratch or not good enough to enter in a judged quilt show, but this is simply not true; all quilts deserve to be seen by others.
Quilters thrive on inspiration – and we look for it either consciously or subconsciously in our everyday life. We notice brickwork, wrought iron decorations on front porches, tiling on church walkways. We notice in designs everywhere and we especially take notice of quilts when we see them. Often it's not the workmanship that we are studying, but the concept, the colour placement, the design elements that make that quilt so appealing.
Sure, in every quilt show there will be the outstanding quilts with workmanship that simply stuns us and make us want to go home and weep. It's good to see these stunning pieces, but remember for every "master quilt" there are thousands of very good ones. That's where your quilt comes in. You've worked hard at it for months, it's of your own creation and it needs to be seen by others.
There are a few steps that you can take to ensure that your quilt is "show ready" and thus relieve any stress on you or the organisers of the quilt show. Here's a quick check list for you to make sure you've got everything done that's necessary for your quilt to shine:


you will probably need to be a financial member of the guild or group that is organising the Quilt Show. Don't be disappointed by not joining up in time.

you will need to be aware of your amateur or professional status. Check the guidelines for the quilt show – it will explain the difference

read the Conditions of Entry – they may have a condition that you're not aware of such as being a resident of the state you are entering your quilt, or attaching photographs for hanging purposes.

decide on the category your quilt will best be entered in. This can be a little confusing. If you're not sure, contact a committee member of your guild. They'll be more than happy to help you and would prefer you ask than have to eliminate the quilt before judging because it's been put in the wrong category.




complete the Entry form and attach required photographs and payment for entering. The photographs are usually needed for quilt hangers to see the orientation of the quilt (portrait or landscape) and colors. This allows the quilt hangers the opportunity to organise the hanging before the quilts arrive. Be sure to get your entry form in with plenty of time to spare. The organisers will check your quilt with the category and if you've allowed time and there's a need to change categories, you'll have enough time to submit another entry form.

Make sure you've attached a quilt label. Even though the labels are covered up for judging, it's important that your quilt can be easily identified.

Make sure you've attached a rod pocket. (See link below with instructions for rod pocket). The quilt will not be hung if it hasn't a rod pocket.

Ensure that the quilt is delivered in an ample sized, labelled, cloth quilt bag for each individual quilt. (See link below with instructions for quilt bag). This will make certain that the quilt stays neat and tidy.

Presenting a quilt show is a huge undertaking and requires many helping hands to share the load. So if you're prepared to enter your quilt in a quilt show, also be prepared to help set up and work at the show.
Quilt show organisers always need "white glove ladies" who spend an hour or two at the quilt show, making sure the quilts don't get handled by the public. They usually are issued with some white cotton gloves to touch the quilts without marking.
Helping to "bump in and out" is always appreciated. You don't need to be strong to do this. It's always extra pairs of hands that are required at these times. It's a little way you can give back to the organisation and say thank you for allowing me to hang my quilt at your show.
I thoroughly recommend you put your next quilt into a quilt show and I promise you'll enjoy the experience.
You Should Also Read:
How to Make a Quilt Bag
How to Make a Rod Pocket for your quilt


Related Articles
Editor's Picks Articles
Top Ten Articles
Previous Features
Site Map





Content copyright © 2023 by Judie Bellingham. All rights reserved.
This content was written by Judie Bellingham. If you wish to use this content in any manner, you need written permission. Contact Judie Bellingham for details.