How to make the Perfect Fried Rice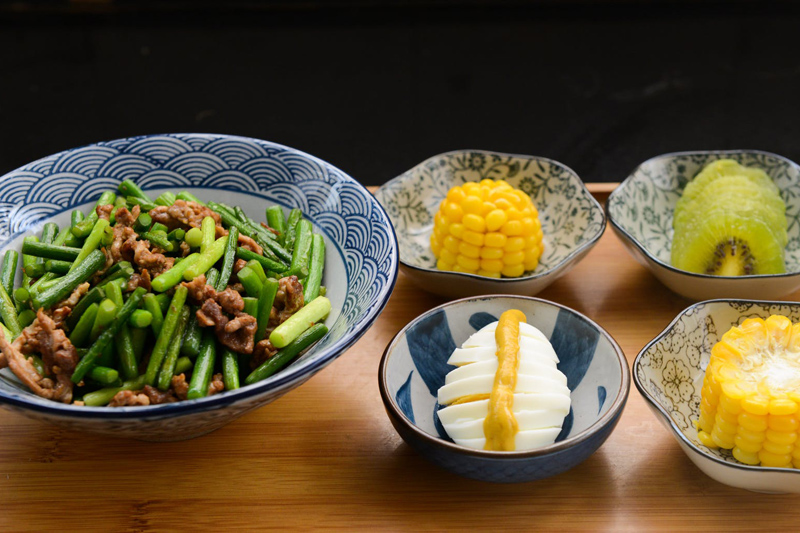 Making fried rice is easy once you learn what ingredients to select and how the process works. Here are the ingredients and the cooking process used to make the perfect fried rice.
Rice
- To make the perfect fried rice you must use cold leftover rice that has been in the refrigerator overnight. This cold rice releases excess moisture while in the refrigerator giving the fried rice that perfect texture. Long grain white rice is traditionally used, but brown rice, jasmine rice and other medium to long grain rice would work as well. If you don't have left over rice, you can make fresh rice, or even use a microwaveable rice packet, and spread it out in a thin layer on a large pan and place it in the freezer uncovered until it is cool and dry. This takes about 45 minutes to an hour. Once the rice is cold and dry, use your hands to break up any clumps right before cooking.
Meats
– Fried rice is a great way to use up any leftover meats as well as vegetables. If your not using leftovers you can use any type of meat, or even tofu that is chopped into small pieces and cooked through. Some favorites are chicken, char siu pork, which can be purchased already cooked in many Chinese grocery stores, and Chinese sausage.
Vegetables
– Like the meats, vegetables can be leftovers, or any type of vegetable you prefer. Just make sure to chop them in small pieces about the same size as the pieces of meat. Frozen vegetables, such as peas and carrots are a great option to save time. Other popular options are bell peppers, celery, mushrooms, and bean sprouts.
Egg
– Most fried rice recipes include egg, which is scrambled directly into the rice; however you can leave it out if you wish.
Seasonings
– Chopped green onion, garlic, ginger, and soy sauce are the usual seasoning of fried rice. Sometimes powdered versions are used such as ground ginger and garlic salt. Although these are the traditional flavors, feel free to add any flavors you prefer. Some fun options are hot chili garlic sauce, chili oil, and hoisin sauce.
The Cooking Process
First cook all of the meats and vegetables.


Then make sure that the wok is hot before adding a few tablespoons of cold oil. Usually peanut oil is used, but you can also use stir fry oil or plain vegetable oil as well.


Let the oil get hot and then add any fresh chopped seasonings such as green onion, garlic or ginger and stir fry them until fragrant. Be careful not to cook fresh garlic too long, only about 10 to 15 seconds or it will burn.


Next, add in the rice and stir fry it for about 3 minutes.


Then make a well in the center of the rice and crack an egg directly into it. Stir fry it until it is cooked through and scrambled, and then mix it into the rice.


Finally add the cooked meats, vegetables, soy sauce, and any powdered seasonings and stir fry until everything is completely mixed and heated through. Then serve your perfect fried rice, enjoy.


Related Articles
Editor's Picks Articles
Top Ten Articles
Previous Features
Site Map





Content copyright © 2023 by Lila Voo. All rights reserved.
This content was written by Lila Voo. If you wish to use this content in any manner, you need written permission. Contact Lila Voo for details.