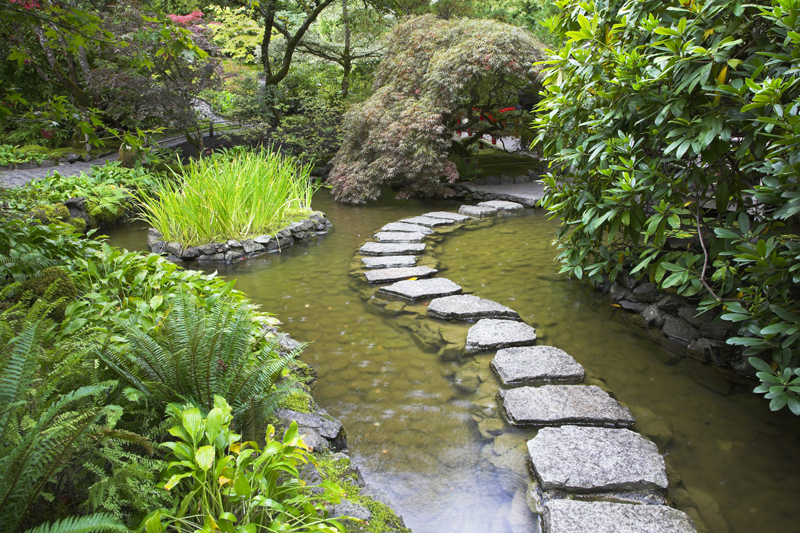 The honey locust (Gleditsia triacanthos) is an excellent ornamental for large yards. It is named for J. Gottlich Gleditsd, who was Director of the Berlin Botanic garden during the 18th century. Several related species have limited distribution compared to honey locust.

Honey locust occurs widely over much of the South Central and Midwestern regions, especially along floodplains and areas with limestone soils. It is pretty much found from Pennsylvania to Florida westward through Texas, Nebraska, and South Dakota. This is most common at lower elevations.

Recommended for zones three through nine, this handsome, relatively slow growing tree can live over a century. It serves as a street tree and hedge. As a shade tree, it provides dappled shade.

This is usually around 70 feet with an equal spread. Under ideal conditions, it can reach 100 feet. The spreading, slender branches can be weeping. Honey locust features deeply fissured bark and a short trunk with a broad open crown.

The most notable feature of honey locust is the formidable, stiff, branched thorns, six inches long. Sharp pointed, they can occur singly or in trios on the trunk and branches. These led to one of the tree's common names—the three-thorned acacia. Avoid planting this tree along roads or near playgrounds due to the thorns.

The attractive, feathery or frond-like, elegant leaves have up to 32 leaflets. The shiny foliage is very fine textured. Up to eight inches long and much branched, the leaves can be twice compound. With irregular, wavy toothed edges, the leaflets are two inches long. They're oblong with blunt tips. One cultivar has leaves that open reddish-purple and mature to bronze-green, while another has golden yellow foliage.

Honey locust blooms in May and June. With a rich fragrance, the pea-like blooms are less showy than those of the black locust. They're greenish or greenish-yellow with five petals. The male blossoms form crowded short clusters three inches long. The female clusters have fewer flowers and are longer than those of the males. Both kinds are on the same tree. Honey locust begins blooming at a young age.

The large, flat, long, narrow pods are twisted and sickle-like. These can reach 1½ feet in length. The tree is named for these fruits, which contain a sweet pulp that has been used for beer.

Various cultivars and varieties are available, including fruitless ones. There are cultivars with various shapes, including columnar and weeping ones as well as low shrubby types. One of the best and the most popular ones is a thornless type called Inermis. This is more slender than the species. Moraine and Imperial are two selections of Inermis.

This fast growing tree is easy to transplant. It adapts to different soils and growing conditions. Honey locust prefers a rich moist soil. This tolerates high pH levels, drought, salt, and city conditions.

Needing full sun, honey locust experiences some insect and disease problems. This can suffer from canker, which can girdle the tree if the affected branches aren't removed. Pod gall is caused by a midge, which infects the pods of some varieties. The galls form on the leaves. This tree is propagated by sed. Cultivars are grafted or budded onto seedlings.








Related Articles
Editor's Picks Articles
Top Ten Articles
Previous Features
Site Map





Content copyright © 2023 by Connie Krochmal. All rights reserved.
This content was written by Connie Krochmal. If you wish to use this content in any manner, you need written permission. Contact Connie Krochmal for details.