Miniature Gardening Introduction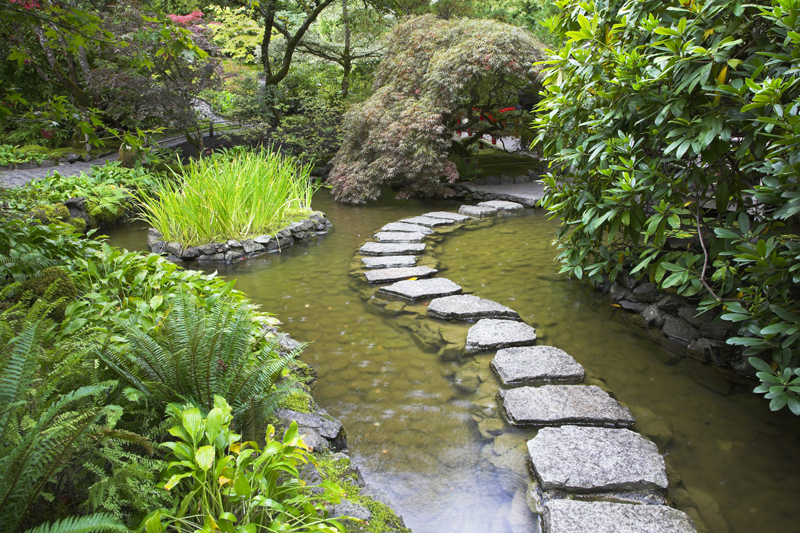 A miniature garden presents a scenic vignette. This can express whatever mood you wish from enchantment or whimsy to an otherworldly or meditative theme. Sometimes, they're referred to as fantasy gardens. These are popular among all ages from children to adults, and are a wonderful way to bridge generational gaps.

When tender plants are used, the gardens can be left outdoors over the summer and brought indoors for the winter. In mild climates, gardeners have the option of leaving them outdoors year-round. In colder areas, many prefer indoor ones that can provide beauty during the winter.

These mini gardens often take on a theme, depending on the plants and the container. They're often named for the container or setting. Examples include railroad gardens, dish gardens, terrariums, miniature glass conservatories, tabletop gardens, teacup gardens, tiny roof top gardens, trough gardens, and miniature water gardens.

The most common type used indoors is tabletop gardens or other small ones that easily fit onto a table or other surface. Dish gardens are an example. Typically, tropical plants, cacti, or succulents are used for indoor miniature gardens.

The miniature conservatory gardens are less common. This is likely due to the cost of these exquisite structures. They're an ideal choice for homes with formal decorating schemes.

Miniature knot gardens offer wonderful possibilities. They're a pleasing alternative for those who lack outdoor space for a large herb garden. Miniature curved containers are available for knot gardens. Small rooted cuttings of evergreens are the perfect size for these mini containers.

Of course, the most essential part of these gardens is the miniature plants. Because miniature gardening has become so popular, garden centers and nurseries now sell many suitable kinds. Choose compatible plants with similar growing requirements. As with any garden design, the various design elements should be kept in mind so that there is a pleasing variation in the growth habit or shape, size, color, and texture of the plants.

Although these gardens may be small, they still require the same maintenance as any other garden space. Miniature plants generally require less fertilizer than their full-size counterparts and grow slower. Frequency of watering depends on the climate and exposure. In that respect, they're comparable to bonsai, which typically needs watering every single day during the summer.

Almost any landscape has sufficient space for a miniature roof garden. The structures range from decorative, miniature concrete, and stone garden cottages to bird houses, dog houses, and small storage sheds. So long as the roof can support the weight of the garden, these buildings are suitable for such uses.

While fairy gardens are especially popular among females of all ages, boys in particular like prehistoric or dinosaur gardens. Ideas for the latter include prehistoric or primitive plants, and architectural species, such as cycads, young tree ferns and palms, and columnar cacti or succulents. Railroad gardens have special appeal for children and men.

The postage stamp garden would be one of the largest types in the miniature garden category. The size is pretty much limited to what one can see in a single glance.

Miniature gardens can be decorated to provide a seasonal or holiday touch of color. This is especially true for indoor miniature gardens.







Related Articles
Editor's Picks Articles
Top Ten Articles
Previous Features
Site Map





Content copyright © 2022 by Connie Krochmal. All rights reserved.
This content was written by Connie Krochmal. If you wish to use this content in any manner, you need written permission. Contact Connie Krochmal for details.