A Review of the 2013 Gardening Season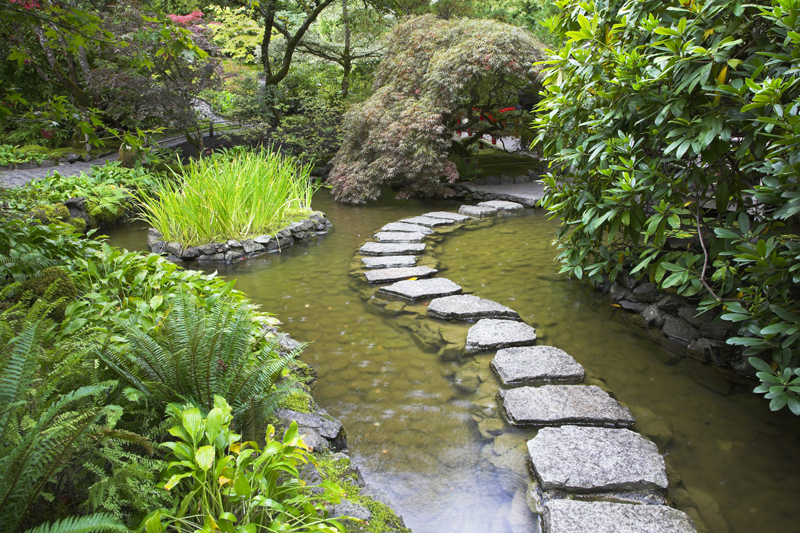 Now that the 2013 gardening season is behind us, I will remember this as one of the wettest here in western North Carolina. All in all, things weren't great, but yet overall I enjoyed months and months of reliable color and beauty.

The large-leaved hydrangeas bore lots of white flower clusters, which attracted lots of swallowtail butterflies. The butterflies also enjoyed the blossoms of my All-America Selections Echinacea Powwow Berry, which bloomed beautifully. Pollinators of all sorts flocked to the flowering tobacco blossoms, which lasted right up until frost.

I bought some gorgeous scented geraniums from Territorial Seed and enjoyed them greatly every single day. Due to concerns that they might have a foliar disease, I decided not to overwinter them. However, I'm saving the small-leaved, variegated fuchsias, which also came from Territorial. These have very dainty, deep pink blossoms that are a sight to behold.

The dwarf ginkgo I bought by mail seemed to struggle from the moment it arrived. I'll see what it looks like next year. Normally, ginkgo thrives in this area, so I'm quite disappointed.

Some of my crops, such as Green Tiger squash, didn't do as well as they normally do since the bees could only work between rain storms.

The grafted Brandywine, Cherokee Purple, and San Marzano tomato plants from Harris Seed did very well considering the damp season. Harris also sent ungrafted ones of the same varieties. The latter were more disease-prone. On the whole, tomatoes weren't quite as productive as usual due to the weather.

From Harris Seed I received free seed samples of the Green Tiger squash and flowers along with free trial plants distributed to garden writers around the country. Renee's also sent free seeds of flowers, herbs, and veggies. So, I enjoyed about six months of color from all the flowers, which did amazingly well considering all the rain.

The Green Tiger squash brought long, slender, dark green, zucchini-type, tender, luscious, striped fruits. I would definitely recommend this variety.

Harris sent Dragon Wing Red and Santa Cruz Sunset begonias. These remained in bloom all summer up until frost. Both are very unique in their own right. They're a perfect choice for hot color gardens.

The four kinds of petunias from Harris had wonderfully scented blossoms. These were Easy Wave Violet with huge stunning velvety blooms and Easy Wave Coral Reef. The latter had smaller, shell pink, long lasting blooms that retained their color well.

The Shock Wave petunias were always covered with masses of small, long-lasting flowers. Shock Wave Denim blossoms were varying shades of blue, depending on their age.

Shock Wave Coral Crush petunia had larger, deeper pink blooms than Easy Wave Coral Reed. All of the petunias bloomed all season up until they were hit by frost. I highly recommend all of these varieties.

From Harris, I also received Bonanza Deep Orange French marigold seeds. These free-flowering plants remained healthy despite the rain. They remained in bloom right up until frost. Curiously enough, several of the seeds produced plants with yellow blossoms, which were identical to the others except for the color. For anyone wanting reliable color, these marigolds provide it.

I grew Sunflower Little Becca seed from Harris in pots. Only a few feet tall, these initially had a large, single, terminal head with rich russet and gold petals with dark disks. The flowers attracted a small speckled butterfly, which I couldn't identify. Its color matched the flower color. Later on down the stem, smaller axillary blooms opened.

I also grew Frilly sunflower seed from Harris. These tall, sturdy plants bore small yellow blooms with quilled petals all up and down the stem. Needless to say, goldfinches came in flocks to eat the ripening heads of both sunflowers. Both varieties performed very well, and I recommend them.





Related Articles
Editor's Picks Articles
Top Ten Articles
Previous Features
Site Map





Content copyright © 2023 by Connie Krochmal. All rights reserved.
This content was written by Connie Krochmal. If you wish to use this content in any manner, you need written permission. Contact Connie Krochmal for details.