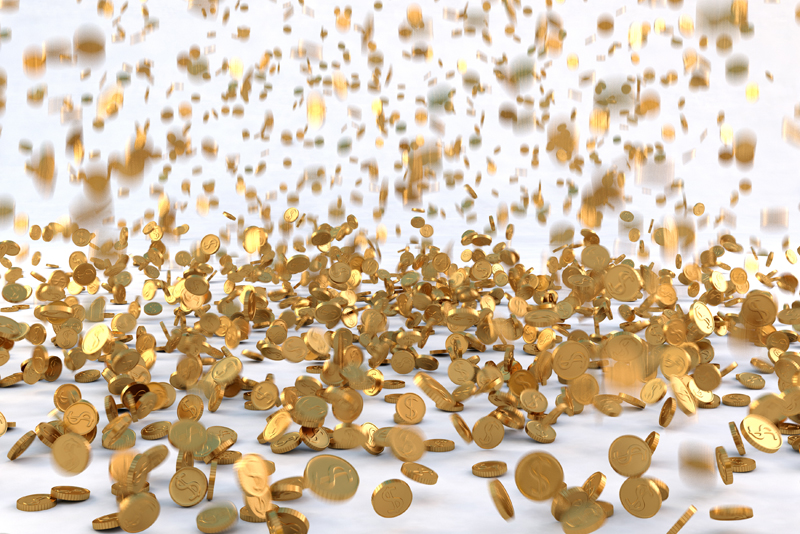 While this may seem like a stupid question, especially to coin collectors, it is a good question to ask. For coin collectors, it is all about the precious metal itself, or the coins made from it. For the rest of us the question isn't so cut and dry. With the recent drop in gold prices, it is important to understand what gold means to the rest of us.

Unlike coin collectors, who value gold coins for their own sake, the rest of us tend to view gold as a barometer of sorts, warning of the approach of financial storms. Just as a real barometer helps to warn about both good and bad weather, many of us look to gold in the same way.

Recently job growth in the United states was reported to be strong in October of this year, gold sold off a bit do to the news. Others have claimed that the job growth report was cooked, but I am not going to get into that here today. The supposed "Good News" has been celebrated as a sign that the American economy if bouncing back.

As gold is seen by most folks as being a hedge against bad times, this news is probably going to cause gold to decrease somewhat in value. gold is also considered to be a hedge against inflation. If the economy actually picks back up, it could fuel some serious inflation as more workers can earn higher wages and more companies raise the prices for their goods and services.

The expectations of higher inflation are supposed to be trumped by the Federal Reserve's policy of quantitative easing. The Fed currently is buying $85 billion of bonds each month, or $1 trillion 20 billion a year. This is done by creating money out of nothing. You will get an "A" if you realize this is inflationary in its own right.

The last time I checked, the Federal reserve has not abandoned their policy of quantitative easing. The current reason stated for the QA is high unemployment. If the unemployment rate goes down, then the Fed will not need to keep buying up bonds with more fiat money. This withdrawal of bond buying would reduce cash in the financial system and the price of money should rise, as in interest rates.
This approach would be ant-inflationary and would be bad news for gold.

So what does this make gold besides an object that seems to make us go around in circles? With so much "funny money" in circulation, I doubt gold is going to go down in price too much.



Related Articles
Editor's Picks Articles
Top Ten Articles
Previous Features
Site Map





Content copyright © 2022 by Gary Eggleston. All rights reserved.
This content was written by Gary Eggleston. If you wish to use this content in any manner, you need written permission. Contact Gary Eggleston for details.