Basics on Miniature Gardening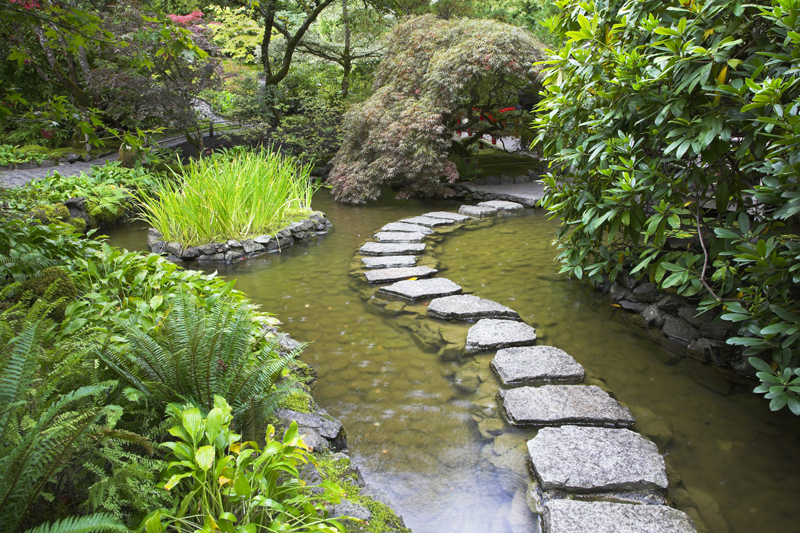 A hands-on approach is the best method of learning about miniature gardening. Many people choose to take a workshop at a local garden center or nursery. These classes are so popular that there are sometimes waiting lists.

Typically during the classes, participants are introduced to the various types of containers from which they can choose. Some garden centers use pre-made containers, while others sell the parts and supplies for participants to construct their own structure or container during the class. Often, the containers are concrete or hypertufa troughs. Such troughs are large enough to hold a dainty cottage complete with landscaping. The Jasmine Roof Garden Cottage even has an opening on top for a roof garden.

Gardeners can also buy miniature gardening kits. One kit I've seen has everything except the plants. It contains a bag of soiless potting mix, container, instructions, and design ideas.

Another easy way to get started is to buy or make your own miniature garden container. This can be a concrete/hypertufa trough, a wooden raised bed, or planting tray. The size of the garden is pretty much determined by the container you choose. The largest miniature garden I've seen is about the size of a patio table.

While some may prefer to put their garden together during one of these workshops, others may choose prefer to buy a pre-planted miniature garden. There are many examples of these and they're easy to find. During the spring of 2013 Walmart sold Fairy Container Gardens, which included miniature Exotic Angel plants.

Miniature gardens can extend the growing season if they're brought indoors for the winter. For such gardens, tender species that are often grown as house plants are used. This allows gardeners to continue gardening during the colder months.

As with any good landscape design, the miniature garden should begin with the focal point. Typically, a structure, such as a miniature cottage or house (especially for fairy gardens), is the starting point. Add plants and other features that are in scale with the structure.

The garden style can vary greatly, depending on what one wishes to create. Any type of landscape can be represented from a beach to mountains, valleys, tropical jungles, a peaceful meadow, or a classical European-style garden or a formal Japanese garden.

As with any gardening project, the soil is of utmost importance. For containers, use only high quality soiless-based mixes rather than heavy, soil-based potting soil, which isn't usually well drained.

Although there are some exceptions, miniature gardens are typically container-based. After choosing the container or garden space, the next step is to choose miniature or dwarf plants for your miniature garden. Suggested plants will be featured in future articles.

Once the plants are in place, the final step is to select your miniature accessories and garden ornaments/decorations. These can be changed from time to time to add seasonal interest. All accessories should be in scale with the garden.

These teeny gardens can easily become overwhelmed if too many miniature garden accessories/ornaments are added. While the garden railroad needs lots of different accessories to create the desired look, this is less so with most other miniature gardens. As is the case when decorating homes, using too many accessories in a small space can result in a cluttered look. There are so many miniature accessories available that it can be difficult to choose. Small scale items are available in about every category from wheelbarrows, watering cans, and tools to structures (even chicken coops), containers, and decorative items. Before you go shopping, consider what items are needed to create the look you wish to achieve. Miniatures come in every imaginable style from rustic and primitive-looking furniture to Adirondack chairs and classic metal garden benches and antiqued, classical style urns.




Related Articles
Editor's Picks Articles
Top Ten Articles
Previous Features
Site Map





Content copyright © 2022 by Connie Krochmal. All rights reserved.
This content was written by Connie Krochmal. If you wish to use this content in any manner, you need written permission. Contact Connie Krochmal for details.