Plants for Miniature Gardens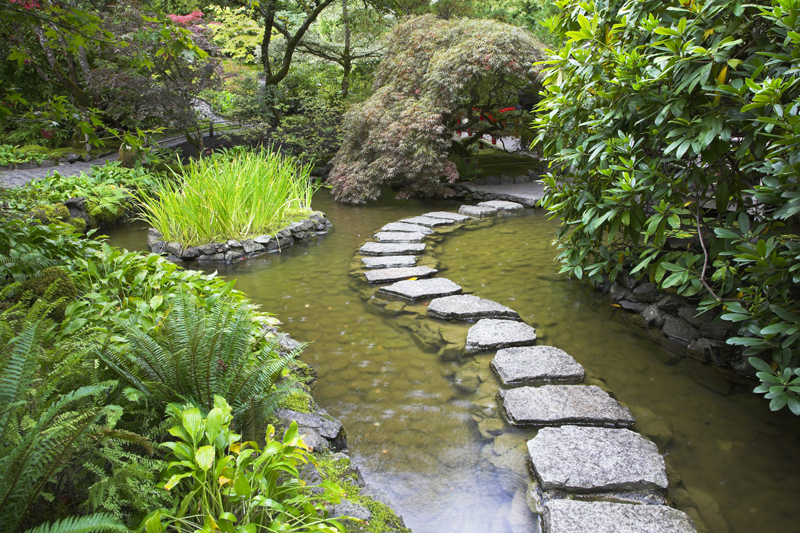 The fact that there are so many types of miniature plants can make it hard to choose. For outdoor miniature gardens, choose only those that are hardy in your area. They should have similar growing requirements. Because the goal is to have a beautiful garden year-round, evergreens are often used. For a seasonal touch, add flowering plants that can be replaced as needed. For garden railroads, it is essential to use hardy plants since these gardens are left outdoors year-round.

There are miniatures in about every plant category from miniature evergreen shrubs—especially dwarf conifers, and ground covers to cacti and succulents, perennials, alpines and other rock garden plants, annuals, bonsai, and vines. This category also includes many kinds of indoor or tropical plants as well. Small-leaved ivies are the most common vine. Ivies trained as topiaries are ideal for it is easy to control their size. Small cacti and succulents, especially hen-and-chicks, are perfect for miniature gardens for they grow rather slowly.

Annuals include dwarf snapdragons, 2-inch poinsettias, African violets, and miniature cyclamen. Tender ones that are used for seasonal touches outdoors or indoors include lemon cypress, miniature Norfolk Island pine, baby tears, lobelia, bacopa, Dahlberg daisy, zinnias, impatiens, celosias, begonias, sweet pea, red salvia, balsam, and some marigolds.

Plants in two or four inch pots are preferred for most others will simply be too large for miniature gardens. For indoor gardens, many types of flowering pot plants are available as miniatures, including miniature roses, African violets, and kalanchoes.

Many plants fit into this Lilliputian theme. Suggested categories of plants include the following. Hardy miniature or dwarf evergreen shrubs include junipers, balsam fir, Canada hemlock, pygmy Austrian pine, some kinds of spruce, fir, cedar, holly, and rhododendron. Miniature deciduous shrubs include barberry, willow, rose, flowering quince, azalea, spirea, potentilla, honeysuckle, St. John's wort, and forsythia.

Among the suitable perennials are basket of gold, bellflower, cushion mums, dwarf irises, dwarf balloon flower, dwarf primrose, evergreen candytufts, dwarf phlox, ferns, goldentuft, Irish moss, leadwort, rock cress, sea pink, Silver mound Artemisia, sweet William and other dwarf dianthus species, miniature stonecrops, tufted pansies, violets, and woolly thyme, Shamrocks are often used for fairy gardens. Some dwarf or miniature bulbs are suitable.

Tender plants include various ones typically used for indoor bonsai, terrariums, and house plants. These include angel vine, goldfish plant, small-leaf ivies, and baby teas. Tiny stonecrops and hen-and-chicks planted in egg shells are simply stunning. For terrariums and table-top conservatories, ideas include, miniature ferns, mini gloxinias, African violets, gloxinias, geraniums, dwarf fuchsia, miniature roses, tender cacti and succulents, miniature orchids and cyclamens, small leaved begonias, miniature pepromias, fittonias, pileas, and Ficus. Most of these can be taken outdoors for the summer.

Various plant brands are marketed specifically for mini gardens. These include Mickey's Minis, Ittie Bittie, and Fairy Flowers. The former includes mini polka dot plant, kalanchoes, and African violets. The latter is marketing 30 kinds with some of the plants being tender species. The latter are sold in 2½ to 3 inch pots. Typically, they're vines, ground covers, perennials, miniature shrub-like plants, or upright miniature trees. The Ittie Bittie brand plants, available in 2 inch pots, are ideal for terrariums and small gardens. Under a Foot has quite a few Stepables species that are suitable for small gardens. These are four inches or less in height. Some of these companies use plant growth regulators to keep the plants small. With the Stepables, this is unnecessary since the plants are naturally dwarf.





Related Articles
Editor's Picks Articles
Top Ten Articles
Previous Features
Site Map





Content copyright © 2022 by Connie Krochmal. All rights reserved.
This content was written by Connie Krochmal. If you wish to use this content in any manner, you need written permission. Contact Connie Krochmal for details.